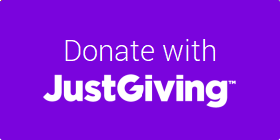 We're proud to provide a range of hospital and community-based healthcare services to the people of Bolton and beyond.
These services are funded through central government and, while the Trust always aspires to provide the best possible care, we know there is more we can do for our patients.
This is where the Bolton NHS Charitable Fund comes in.
As the official NHS charity partner of Bolton NHS Foundation Trust, we aim to go over and above what the NHS can provide so our patients receive the standard of care we'd want for ourselves, our families and our friends. Our mission is to invest in the latest technology and research; fund specialist staff training, and enhance our facilities for the benefit of patients and their families. None of this is possible without the kindness and generosity of our loyal supporters.
By supporting your local hospital charity, you are a part of a team helping to make a real difference to the thousands of patients we care for every year.