This data is updated periodically, and is designed to give an indication of how busy the department is.
No matter how busy our Emergency Department is, the most seriously ill and injured patients will always be seen immediately. If you choose to visit us and do not need urgent or emergency treatment, you will be safely supported to access an alternative service.
Choosing the most appropriate place for care allows our ambulance and emergency department staff to concentrate on people whose lives are at risk, and can potentially save you a long wait.
Our Emergency Department is not an alternative to a GP appointment.
Check In
When you arrive at the emergency department as a patient, after registration you will be assessed by a nurse who will determine the nature of your illness or injury and how urgent it is for you to be seen.
Assessment
During this assessment if necessary you will be seen by one of the specialist areas of our emergency department according to the nature of your injury/illness.
Treatment
Resuscitation – for people with life threating injuries or illness
Majors – for people with very urgent injuries or illness
Minors – for people with less urgent injuries or illness
Primary care – for people whose injuries or illness can be assessed by a GP
Outcome
People who need further treatment will be admitted to a hospital ward. Most people will be able to leave the Emergency Department after treatment.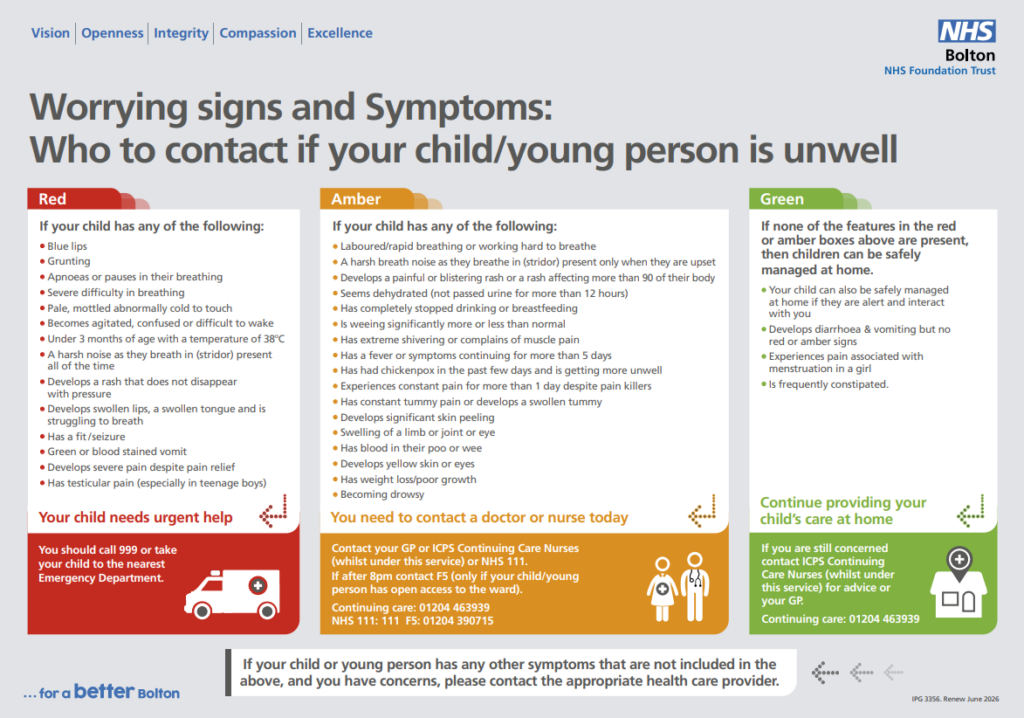 Our Paediatric Emergency Department cares for children and young people who need special care for serious medical or surgical conditions.
Visiting the emergency department with your child or young person can be daunting, but our trained staff are on hand to care for them and support you whilst they are assessed and receive treatment.
We have two resuscitation beds, five cubicles and three observation areas.
Children's Emergency Department is not an alternative to a GP appointment.
If your GP is closed you can go to 111.nhs.uk or call 111, which will direct you to the best local service.
Our clinical assessment unit provides rapid assessment and treatment of patients who do not need admission to an acute hospital.
To proactively diagnose and treat patients, to prevent deterioration that could lead to an emergency admission and to refer to the appropriate community services, to support patients in their own home during their need for health care.
The unit consists of Doctors and Registered Nurses who clinically assess patients who are referred via a health care professional – GPs, Paramedics, Nurses, Therapists and via our Urgent Care Centre.
Various investigations will be made, such as blood tests, x-rays, scans and electrocardiogram (ECG), a diagnosis will be made and treatment commenced.
We are able to treat a number of conditions including:
Abdominal Pain
Breathing problems/exacerbation of COPD
Cellulitis
Chest Infections
Deep Venous (Vein) Thrombosis
Exacerbation of Asthma
Falls
Gastroenteritis
Headaches
Urinary Retention and Tract Infections
Our Medical Assessment Unit looks after all medical patients admitted to hospital via their GP or through the Emergency Department.
Experienced medical professionals see and assess the patients within an hour, decide on further investigations and urgent treatment, and make plans for the further care of patients whether that be at home, in an outpatient clinic or on a hospital ward.
Acute Medicine is one of the busiest departments at the Royal Bolton Hospital.
The unit works closely with our Emergency Department, and admits patients into hospital 24 hours a day, seven days a week.
Experienced medical and nursing professionals see and assess patients, decide on further investigations and urgent treatment, and make plans for the further care of patients.
This can be at home, in an outpatient clinic or on a hospital ward.
If a patient needs to be admitted to hospital, their care will be taken on by one of the inpatient speciality teams in the hospital.
If you have an illness or injury and need medical help outside of normal working hours there are lots of local services available to you such as pharmacies and out of hours GP services.
The GP out of hours service can be contacted by phoning your own GP surgery and following the instructions on the answering machine.
Alternatively, you can phone BARDOC directly on 0161 763 8940.
Please note there is no longer a walk-in service at Waters Meeting Health Centre.
Our staff should be able to carry out their work without fearing for their safety.
We do not tolerate threatening or aggressive behaviour towards staff.
Anyone who behaves in this way or who damages hospital property will be asked to leave and may face criminal prosecution.