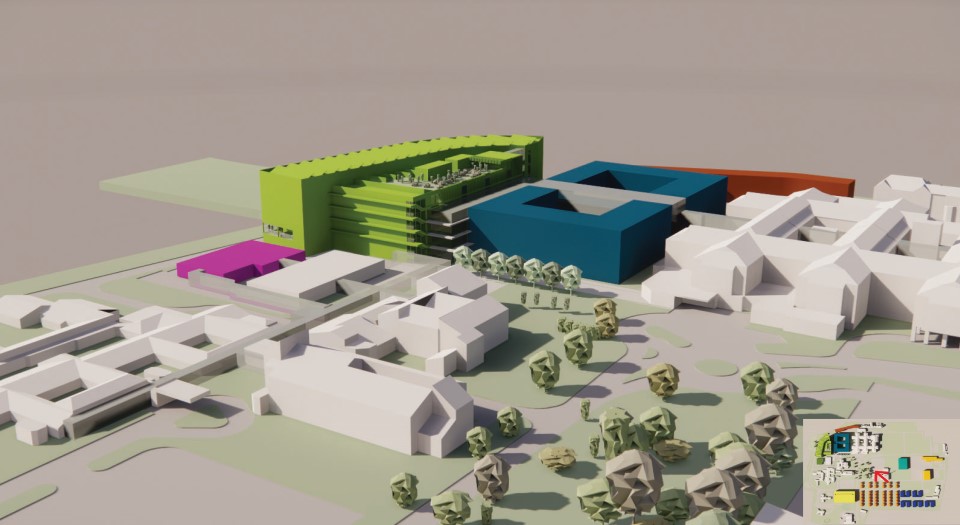 Thank you to everyone who shared their views on our new hospital bid during our sessions. We were really pleased that so many people were interested in hearing about our plans and shaping them where possible, and we had some incredibly interesting feedback. Thank you again for taking the time.
On the whole, the feedback was very positive and you were in support of our proposals to develop a phase one bid for HIP funding.
The key points raised, were to consider these things in the design and build:
Improved spaces for patients and visitors to meet or spend time in such as catering and shopping.
Improved car parking and better transport links.
A clearer picture of plans for the rest of the site/other departments.
Clean, airy and comfortable inside; green useable landscape outside.  A focus on modern but with concern not to lose the character of the hospital
Improved accessibility including signage, landscaping and facilities within the building.
Sustainable development and ongoing site management – a strong appetite for this and lots of expressed ideas.
You can also continue to share your views and questions by emailing communications@boltonft.nhs.uk or by calling a member of the team on 01204 390446.
We'll keep you informed throughout the process, so that you know where our plans are up to and when there are opportunities to get involved and learn more.