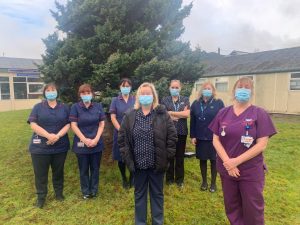 Our Bowel Cancer Screening Service sent out their very first screening invite 15 years ago and since then they have achieved a number of successes despite some challenging times.
The Bowel Cancer Screening Service, offers screenings to patients from Bolton, Wigan and Salford and works with teams with a variety of expertise including laboratory medicine, Doctors from gastroenterology, endoscopy, visiting endoscopists, and radiology all supported by a robust Quality Assurance framework.
Since the launch 15 years ago, the service has sent out over 700,000 invites to patients in their service areas, carried out over 10,000 colonoscopies and diagnosed over 750 cancers.
Like many other diagnostic services, the Bowel Cancer Screening services has experienced a number of challenges during the COVID-19 pandemic, however, the team has worked hard to recover and support a culture of continuous improvement for their patients across their service footprint.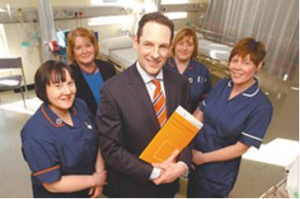 "We are incredibly proud of the work that we have done over the last 15 years, making early diagnosis of bowel cancer and removing thousands of pre-cancerous colonic polyps from thousands of people and saving many lives as a result," said George Lipscomb, Consultant Gastroenterologist.
"This has been achieved by the hard work of a multidisciplinary team of doctors, nurses, endoscopy staff and an amazing admin team that has kept the service running through thick and thin."