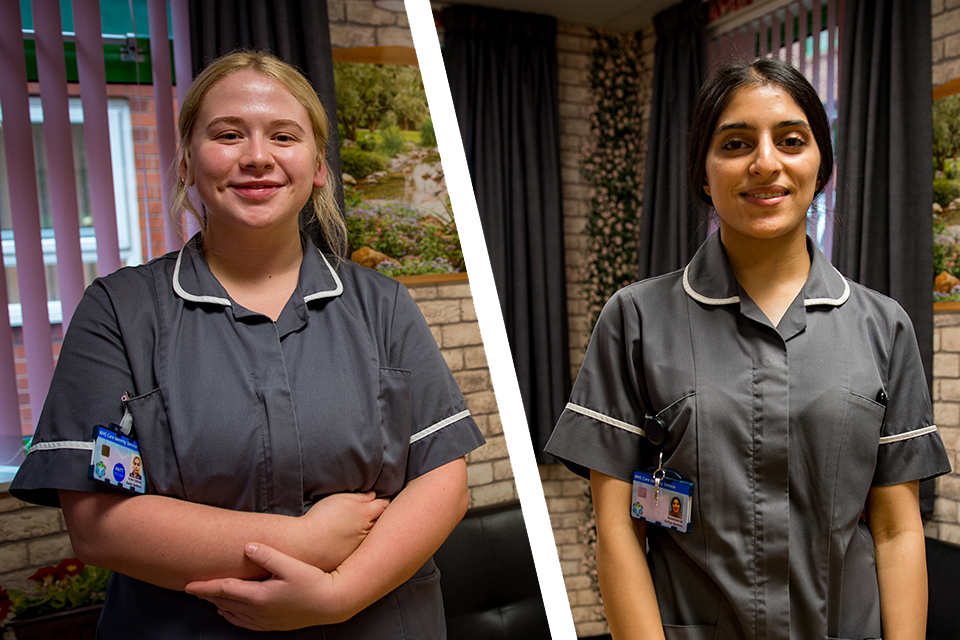 Bolton Healthcare Assistants are sharing the moments that have made them smile as they help patients at Royal Bolton Hospital.
Healthcare Assistants help patients with their daily activities, checking vital signs and assisting nursing staff.
A Greater Manchester-wide recruitment event is taking place taking place on 5 and 6 April at Emirates Old Trafford Cricket Ground with interested people able to turn up on the day.
Sadie Seddon works on D1 ward at Royal Bolton Hospital.
Sadie said:
In one of my first few weeks I escorted a man to the Christie where he received some really bad news.

"I spent all day with him, making him brews and keeping him company.

"This was in the height of the pandemic so I stepped in to provide that help in place of his family.

"He wrote me a letter saying thank you for the support and that I'd made one of the worst days of his life so much more bearable.

"I'm so glad I was there for him.
More than one thousand Healthcare Assistants work at Bolton NHS Foundation Trust.
Sofiya Ibrahim has worked as an Healthcare Assistant for three years.
She said:
I love caring for people in general, but particularly the elderly and the vulnerable.

"When I can put a smile on a patients face it makes me happy, even a really small thing can make a big difference.

"I gave a male patient a shave and he couldn't stop smiling.

"I felt so happy to know I'd made a difference.
Rhianna Dunn works as an Healthcare Assistant at Bolton NHS Foundation Trust, having previously worked in another healthcare setting.
She said:
Seeing patients go home and get back on their own two feet makes me smile.

"Working at Royal Bolton Hospital has given me more chance for growth, better pay than where I was previously, better benefits, better support from management and better colleagues.

"I'm looking at doing my nursing associate qualification and so working here as an Healthcare Assistant is a great way to help achieve this.
Apply to be an Healthcare Assistant on Bolton NHS Foundation Trust's website.