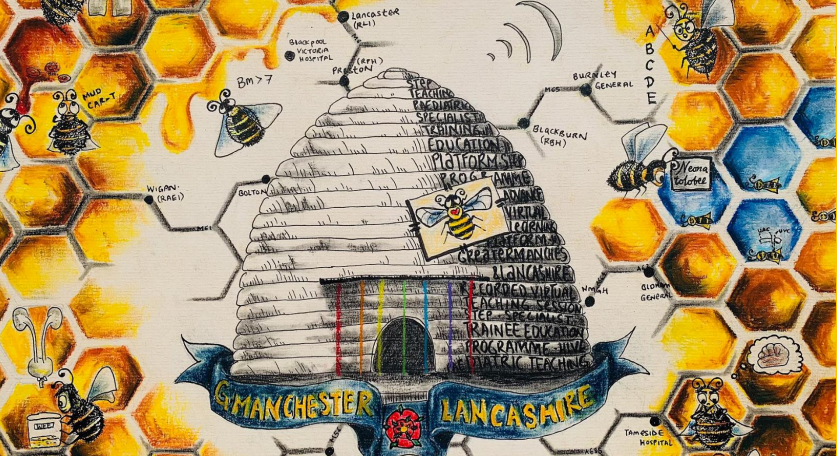 Bolton's neonatal unit has won gold in the Paediatric Awards for Training Achievements (PAFTAs) in the Best Training Centre category.
The unit was nominated by its trainees for 'encapsulating the Royal College of Paediatrics and Child Health values to innovate, influence, include and lead.'
Feedback from the trainees included:
Brilliant unit to work at and fantastic team to be a part of. Consultants who are keen to teach, guide and support juniors to take on increasing responsibilities. Exceptional group of ANNPs who are the foundation of the team and provide vital support and education to rotating junior medical staff
The senior clinicians are approachable from a clinical point of view and for educational opportunities. There is a real culture of teaching, learning and supporting trainees
Above other Trusts, Bolton seem to value our contribution to service provision and also our training needs. I really feel like a valued member of the team, and that the Trust has a genuine interest in my training needs
Bolton is an incredibly supportive and positive place to work. The consultant team are all friendly and approachable. There is good bedside teaching. There are plenty of opportunities for quality improvement, audit and involvement in research
Dr. Paul Settle, Divisional Medical Director – Family Care Division at Bolton NHS Foundation Trust, said:
I am thrilled that our unit has won the PAFTA Award for the best training centre in the region.

"Well done to everyone for all your hard work.
Francis Andrews, Medical Director at Bolton NHS Foundation Trust, said:
Our staff regularly go above and beyond to provide the best care for its patients and their loved ones, and this includes ensuring we train new staff to always put the patient at the centre of everything we do.

"This award is testament to the consultants, advanced neonatal nurse practitioners, nursing staff and all support staff. Congratulations to you all.
Find out more about the PAFTAs on the Royal College of Paediatrics and Child Health website.