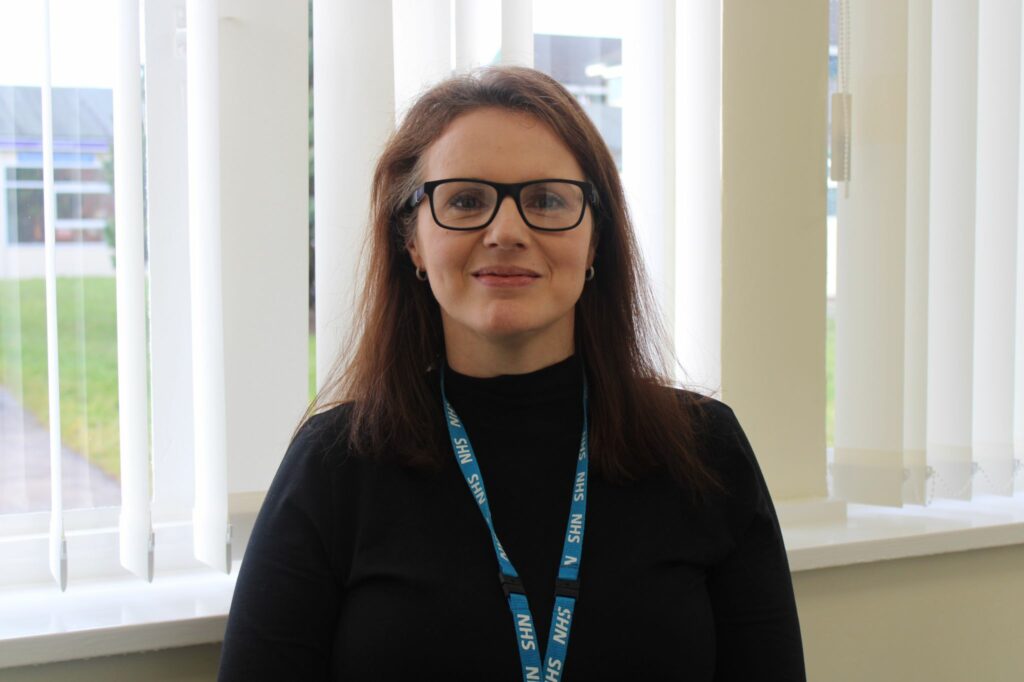 A GP has joined Royal Bolton Hospital's Breast Services to help with demand for urgent referrals.
In a first of its kind at the Trust, Dr. Veronica Rafferty has been recruited as a GP with Extended Role (GPwER).
It offers a great opportunity for the Trust to provide essential additional sessions for patients, whilst releasing oncoplastic breast surgeons to perform more breast surgery.
Dr. Rafferty will work in the Breast Unit for two days a week and then as a GP for the rest of her working week.
This is an incredible opportunity and I'm very lucky to be able to take on such a role.

Surgeons want to be in theatres and GPs know all about working in a clinic, so it's a benefit to staff and patients.

My new role also has the benefit of providing a link into the GP community, which allows me to share education and learning to GP surgeries about the breast cancer referral process and the impact on waiting times.
With demand increasing for urgent two week referrals, the Unit had been looking an innovative recruitment processes and how the service could be delivered differently.
'Increasing capacity and reducing demand'
Introducing a GPwER allows the Trust to work more collaboratively with primary care whilst providing career progression for GPs looking for a new challenge.
Tina Summersgill, Operational Business Manager in Breast, Urology and Plastic Surgery, said:
The GPwER joins the team with a wealth of experience in patient communication, diagnostic skills, prescribing skills and leadership skills.

These roles therefore add capacity into the system really quickly.

This will benefit the patients by increasing our capacity of new patient clinics available through choose and book.

The breast service has seen the demand for breast referrals increase year on year, therefore by introducing this key role will help to get patients seen within the two-week timescale.
For more information about Breast Services, please visit our website.