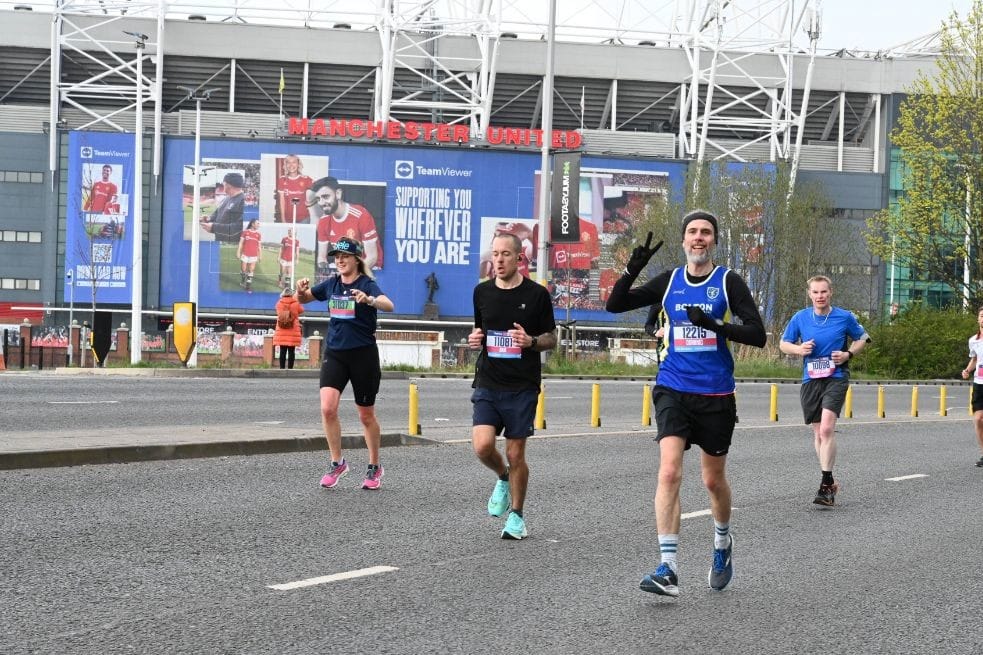 A small army of fundraisers have set themselves the ultimate challenge by running marathons to raise money for Our Bolton NHS Charity. 
In 2017, Dominic Sohor from Bolton suffered a serious stroke which left him needing urgent hospital treatment and unable to speak for some time.  
Nearly five years on, Dominic ran the Manchester Marathon over the weekend for Royal Bolton Hospital's Speech and Language Therapy Department. 
Dominic wanted to show his appreciation for the team who played a big part in his recovery once he returned home. He said:
I was lucky to have suffered only minor physical effects from the stroke, and under their excellent care I made great progress. 

But I'm conscious that not all others who suffer from Aphasia are so fortunate. 

Taking part in the marathon and raising funds is my way of being able to say thank you.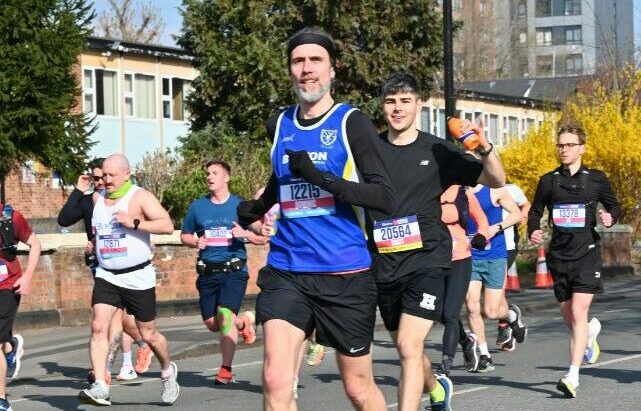 Dominic finished the 26.2-mile race in just over four hours and has so far raised more than one thousand pounds. 
The second half of the race was a big challenge as the fatigue set in, however knowing the money is going to a good cause and will help others was a big motivator when I needed a boost. 
Dominic's fundraising will help to enhance patient care by providing new medical equipment and staff training for the service. 
'I hope the money will make miracles happen for other families'
The show of appreciation continues this weekend when Jamie Woodley takes part in the Brighton Marathon for Our Bolton NHS Charity and the Neonatal Unit. 
A year ago Jamie's little niece, Callie, was born three months premature and taken to Bolton's Neonatal Unit to receive specialist care.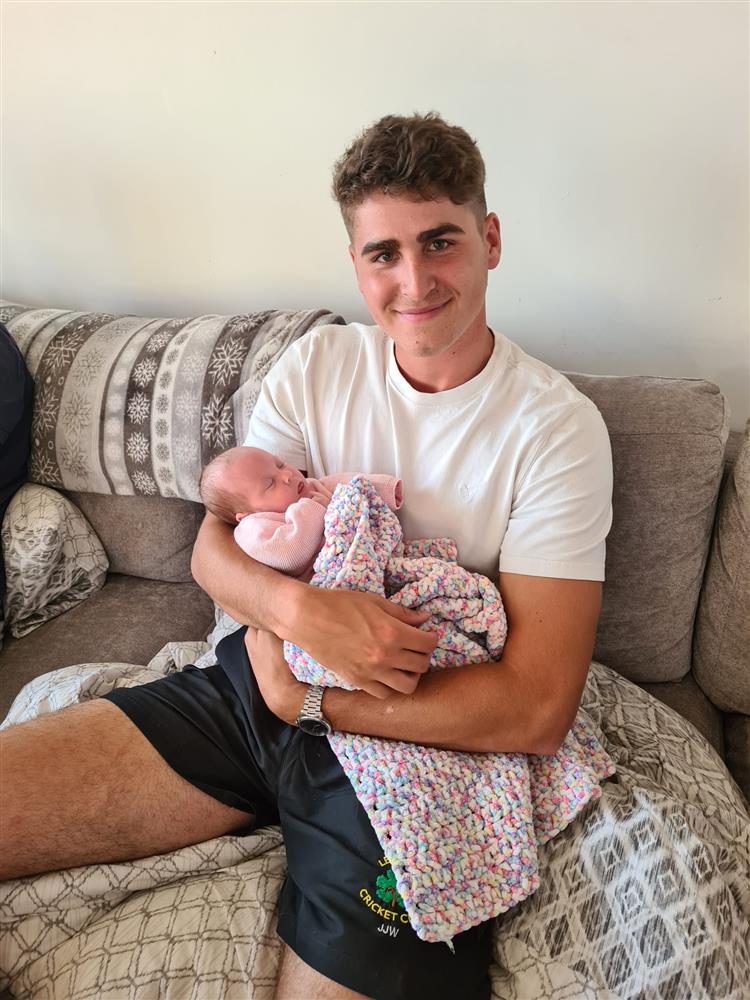 Hospital became Callie's home for the first few months of her life, and thanks to the care she received is now about to celebrate her first birthday. 
Jamie said:
The staff at Bolton could not have done a more amazing job of looking after Callie. 

She is now constant smiles and giggles, living life, and growing so fast as a healthy, happy baby. 

I want to thank everyone at Royal Bolton for all of their care and support. I hope the money I raise will help them continue to make miracles happen for other families.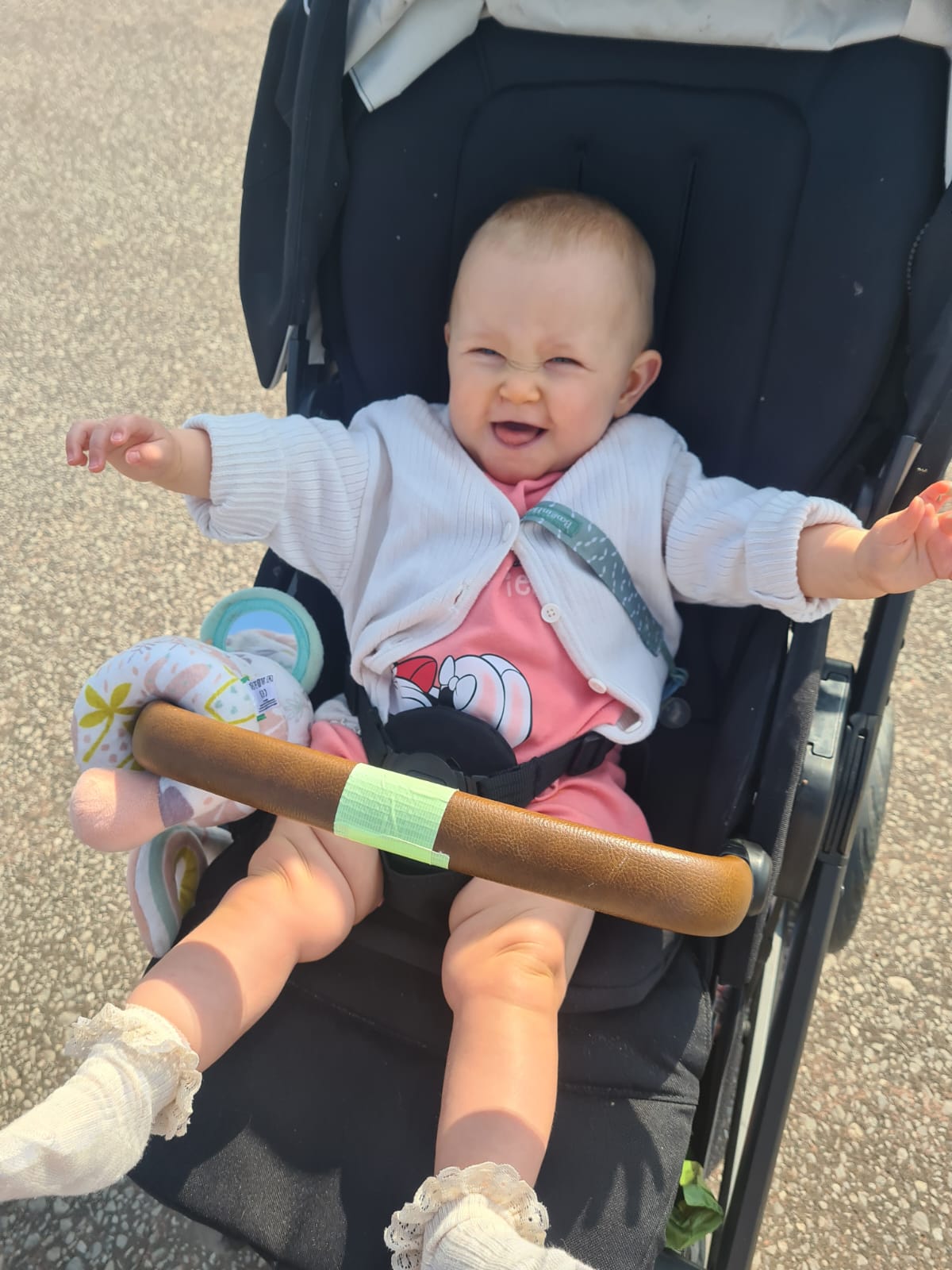 The money raised by Jamie will contribute towards new sensory equipment to help provide care for preterm babies. 
Cath Bainbridge, Matron for Neonatal Services, was among the nurses who cared for Callie:
We are always so overwhelmed by the generosity of parents, who tell us they never forget the care they received.

As staff, we never forget the babies and it's wonderful to see Callie return home healthy and happy.

It's such a rewarding job and we are incredibly grateful for the support from our families.
How to support Our Bolton NHS Charity
Sarah Skinner, Our Bolton NHS Charity Manager, commented:
We are so grateful to both Dominic and Jamie for choosing to fundraise in aid of Our Bolton NHS Charity following the incredible care both they and their families received from our staff. 

Their efforts mean we are able to continue supporting Bolton NHS Foundation Trust to make a lasting and meaningful difference to patients, staff and the wider communities of Bolton.
Our Bolton NHS Charity are proudly here to support people with fundraising. To find out more visit our website. 
To support Dominic and Jamie you can visit their fundraiser pages on JustGiving.