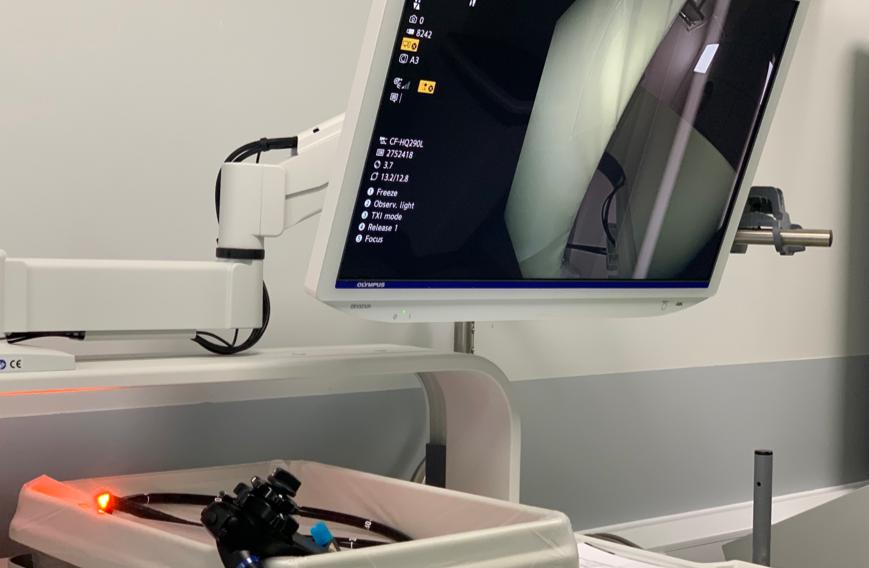 Recovery efforts sees bowel cancer waiting time fall below national target
New equipment and increased capacity aids faster diagnosis and treatment
Health experts remind patients about importance of catching bowel cancer early
Royal Bolton Hospital's pandemic recovery plan has seen a fall in the amount of time patients are waiting for diagnosis and treatment for conditions such as cancer.
In the initial stage of the pandemic, the Trust's Endoscopy and Bowel Cancer Screening Services were paused whilst additional safety measures were introduced for both patients and staff, resulting in delays for patients.
The clinical team developed a recovery plan, which included purchasing new equipment and opening a fifth room for endoscopy procedures to aid faster diagnosis and treatment.
Waiting times for routine diagnostics have now reduced to less than four weeks in Bolton.
This goes further than the national six-week target which was set for conditions such as bowel cancer.
Investing to improve outcomes
Dr. Salil Singh, Clinical Lead for Endoscopy and Bowel Cancer Screening at Bolton NHS Foundation Trust, said:
The number of people waiting for tests to diagnose bowel cancer increased significantly during the pandemic, and we know how difficult that was for people.

"Bowel cancer is the UK's second biggest cancer killer, but if it's caught early it's treatable and it considerably increases chances of survival.

"Our investment in new equipment and bigger capacity is leading to shorter waiting times which is improving diagnosis, treatment and cancer outcomes.
The Trust's endoscopy department offers a range of diagnostic and therapeutic endoscopic services and care for approximately 12,000 patients per year.