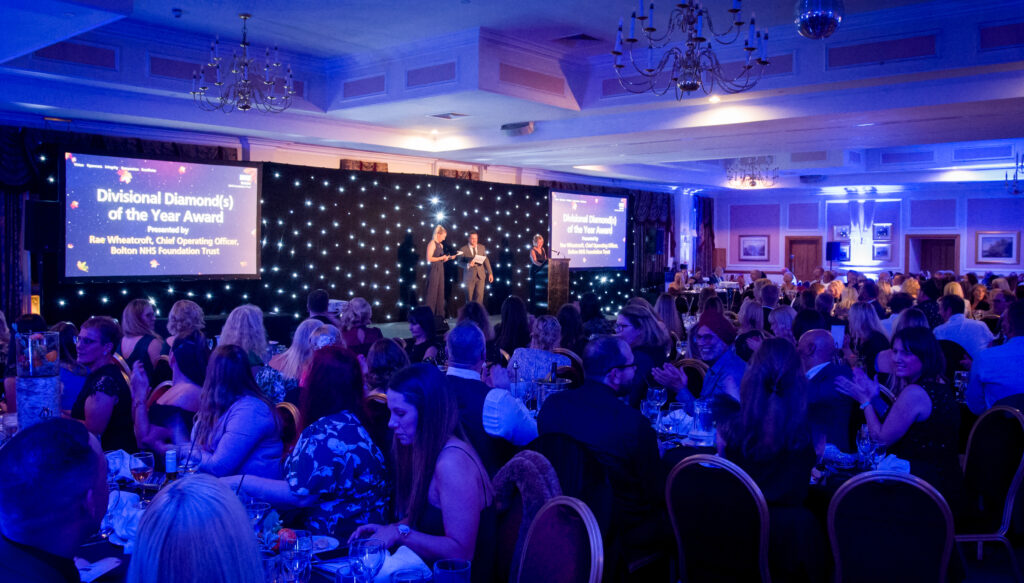 The hard-work and dedication of Bolton's health and care heroes has been recognised and celebrated at the FABB Awards 2022.
Each year Bolton NHS Foundation Trust's FABB Awards pay tribute to those who have gone above and beyond to help others in the past twelve months.
From GPs to midwives, hundreds of health workers came together for the special event at the Last Drop Village Hotel and Spa Resort.
The night (Friday 7 October) saw 11 awards handed out to individuals and teams, including Medical Photographer, Paul Messer, who picked up the People's Choice Award for the difference he made to one family in the darkest of times.
Paul was nominated by the parents of a baby boy who was sadly stillborn earlier this year, they thanked him for the sensitive way he photographed their son by showing kindness and professionalism.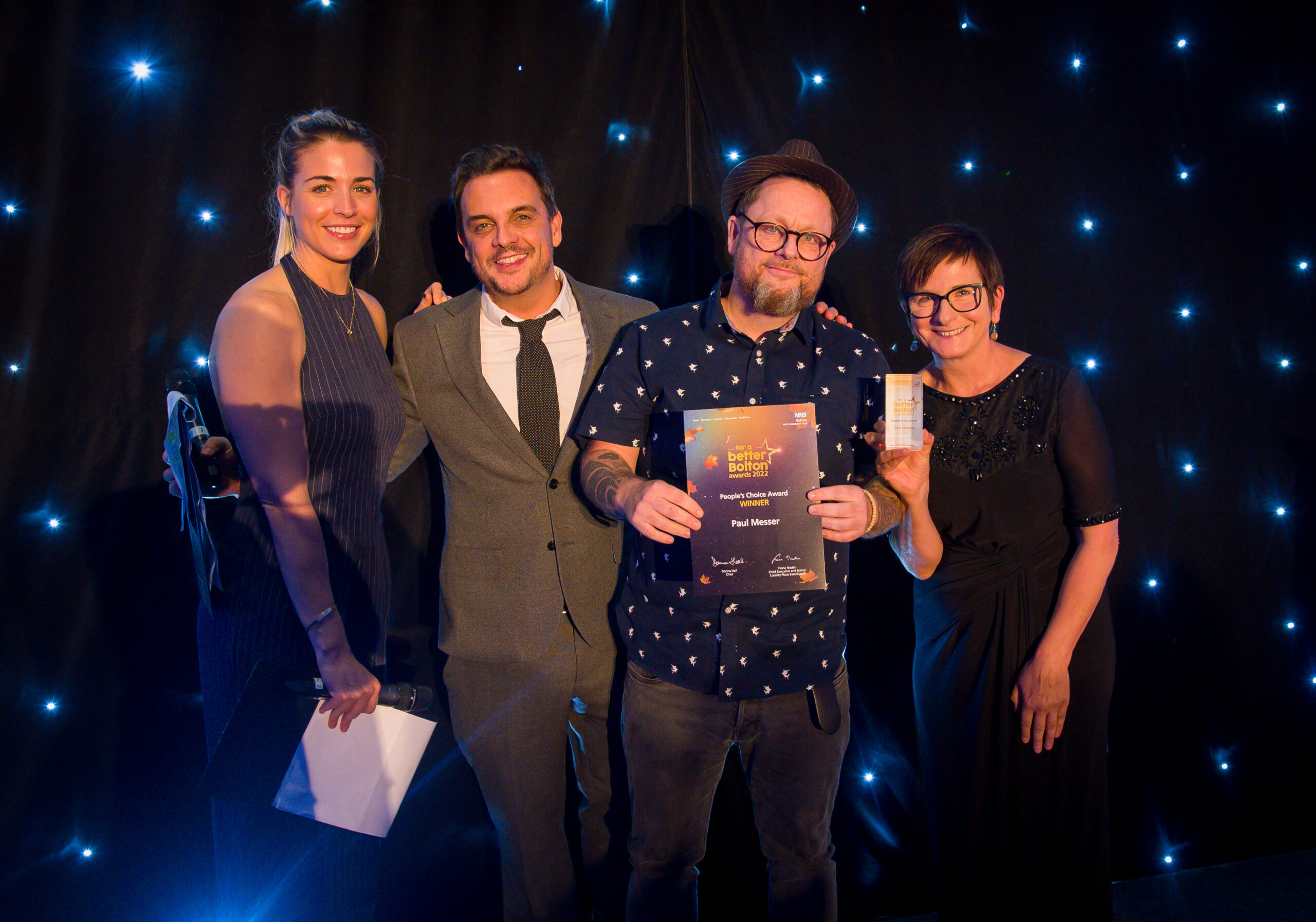 After receiving his award, Paul said:
It's hard to find the words, it's something that I feel strongly about. When you're put in that situation I can't help but sympathise with what they are going through.

"It means a lot for me to support all of our families and I feel the grief that they're going through.

"If I can be a small step towards helping them then that means a massive amount to me.
In their nomination the family said that they cherish and take comfort from the photos, and are very grateful to Paul.
The Compassionate Care Award was won by Care and Support Practitioner, Thomas Wilding, for his work to support patients with conditions such as dementia by looking for ways to develop care.
Earlier this year he created Sweeney Tom's Barber Shop to improve patient well-being, with relatives regularly thanking Thomas for his time and care.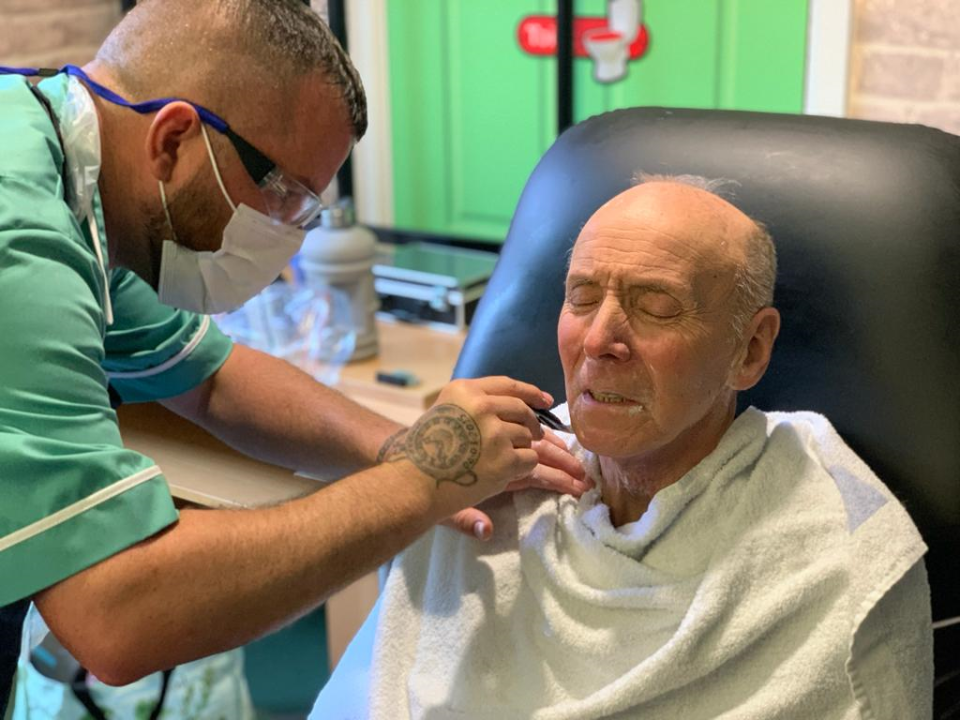 Volunteer, Beryl Thompson, was named Unsung Hero for her "pivotal" role in making sure patients received their personal items during COVID-19 visiting restrictions, providing them with much-needed home comforts.
As a full-time carer herself, Beryl's colleagues said:
For her to offer her time is a testament to her caring nature of wanting to support the hospital throughout difficult times.
You can take a look back at the night by viewing the Twitter thread below.
Fiona Noden, Chief Executive of Bolton NHS Foundation Trust and Bolton Locality Place-Based Lead, said:
I am always in awe of our incredible staff across the Bolton health and care system, and tonight was another reminder of the positive impact they have on so many people's lives.

"Despite another challenging twelve months they have continued to make sure communities across Bolton receive the highest level of care with their knowledge, humanity and compassion.

"Congratulations to all of our worthy winners and the hundreds of nominees who continue to make Bolton a truly special place.
The ceremony was hosted by TV and radio stars Gemma Atkinson and Mike Toolan, who also paid thanks to Bolton's NHS workers.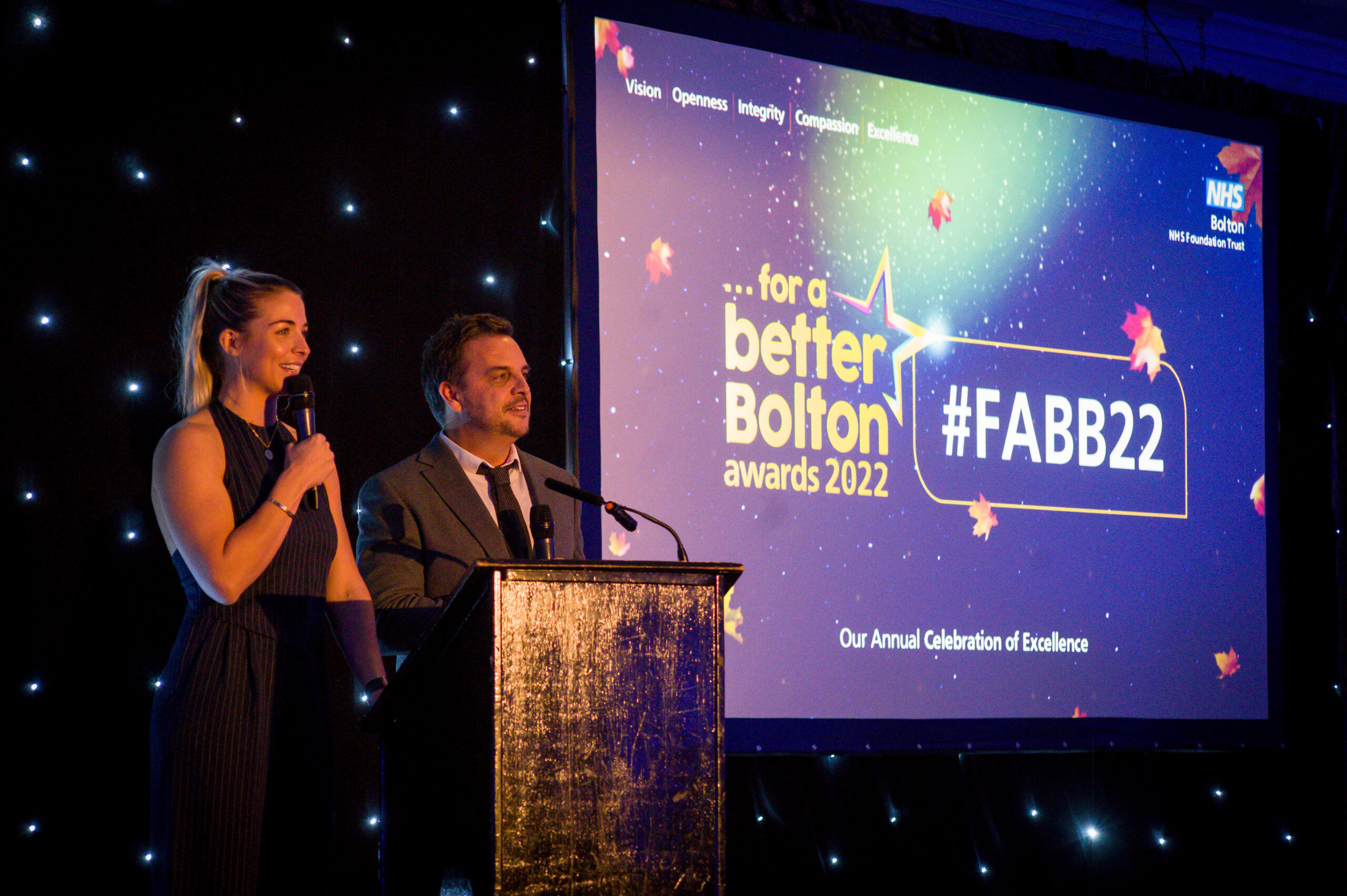 Gemma, who has her own personal connection to Royal Bolton Hospital after giving birth to her daughter, Mia, there in 2019, commented:
It's such a privilege to host this celebration, surrounded by people who go to work every day to make a difference to others.

"My birth plan with Mia went out of the window and both of us became quite poorly, but I will never forget the names and faces of the nursing staff around us who helped and looked after us.

"It was a happy ending as we're both now healthy and Mia is thriving. Thank you to all of our health heroes across Bolton, this night is all about you.
Thorrun Govind, from Hempsons who sponsored our Diversity and Inclusion Award, said:
It was fantastic to be at the FABB Awards 2022 to celebrate our health teams who go above and beyond every single day.

"Bolton is a great example of the NHS working as one team. What an amazing set of nominations and congratulations to all of the winners.
Congratulations to all the FABB Awards 2022 winners
Collaboration Award (Sponsored by Archus)
Discharge Medicines Service Project Team
Diversity and Inclusion Award (Sponsored by Hempsons)
Bindhu Devasia
Compassionate Care Award
Thomas Wilding
Dream Team Award
Communications and Engagement Team
Innovation Award
Kath Arrowsmith
Integrated Care Award
Bolton GP Federation Primary Care Network Team
People's Choice Award
Paul Messer
Simon Crozier (Highly commended)
FABB Employee of the Year Award
Phil Henry
Support Service of the Year Award
Business Intelligence
Unsung Hero Award
Beryl Thompson
Nicola Caffrey (Highly Commended)
Divisional Diamond(s) of the Year Award
Lauren Booth
Tom Allerton
Theatres, Day Care and Anaesthetics Teams
Blood Transfusion and Haematology Team
Jessica Cooke
Catering Department
Mary Macharia
The below video contains a selection of the words used in the more than 600 nominations, from staff members and members of the public.