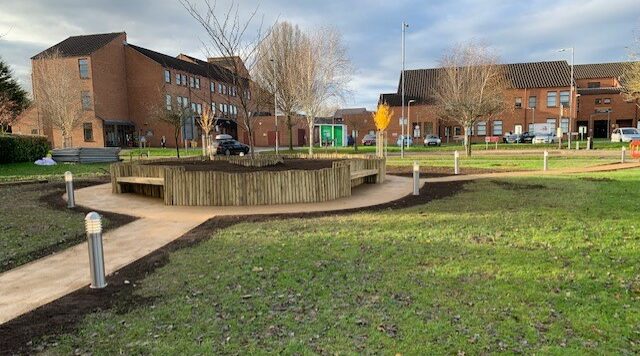 A brand new Garden of Reflection, created to remember all those who have given the gift of life through organ donation, is now open for people to visit at Royal Bolton Hospital.
Situated opposite the hospital's Emergency Department, the garden aims to provide a tranquil space for families to visit and pay their respects.
Paths have been designed to signpost people to the Trust's faith facilities where people can access wellbeing support and advice.
The space aims to recognise the efforts of staff, patients and their families to transform lives by encouraging conversation about organ donation.
Since 2015, the Trust has referred more than 150 suitable donors for organ donation resulting in 46 organs being donated, saving 51 lives.
Suzanne Lomax, Bereavement Lead at Bolton NHS Foundation Trust, said:
The garden looks fantastic and I hope our donor families and staff will be able to use the space in their own special way to feel close to their loved ones and to reflect.

"When a loved one dies families and friends can experience huge loss and often feel very isolated, and this area will help to support a person during and following bereavement whilst recognising the amazing gift given to save the life of another.

"We would like to celebrate and thank all of our donor families for what they have done to help others.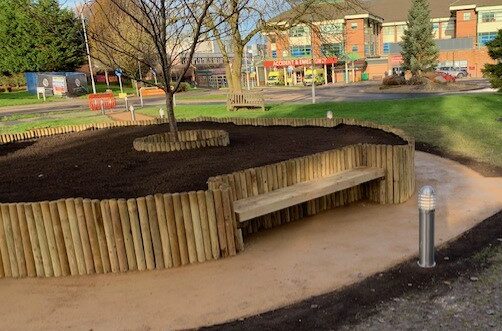 The garden was made possible to funding from Our Bolton NHS Charity and the generous donations from the public.
It means the space will also allow staff to remember the lives lost during the Coronavirus pandemic, including NHS colleagues who died in service.
Sarah Skinner, Manager at Our Bolton NHS Charity, said:
We're really proud to be funding the Garden of Reflection and would like to thank our donors and supporters, who without, this wouldn't have been possible.

"This beautiful space serves as a visible and important reminder for people to talk openly about organ donation with their family and friends so those wishes can be honoured.

"The garden also builds on the work we're doing to ensure staff have accessible rest facilities and this space will allow our NHS colleagues to take a moment to pause and reflect while enjoying the benefits of nature.
The garden was designed and built by the Trust's facility management provider, iFM Bolton, over a period of five weeks.
Cameron Rew, Senior Capital Project Manager at iFM Bolton, added:
It was a privilege for iFM Bolton to help create a space that will mean so much for staff, patients and families.

"The design is centralised around the tree as the focal point, allowing a connection to nature and a space for tranquillity and reflection. The choice of the location for the memorial garden has meant ease of access for people to use and we built benches into the central section to allow people the time to sit and reflect.

"Thank you to Suzanne and the team, along with Our Bolton NHS Charity and donations from the public, for making this possible and enabling such a special place that is part of our hospital, allowing all of those who need some time away to be at peace surrounded by nature. Thank you also to the families of those who have supported organ donation and given the gift of life to others so selflessly.
The Garden of Reflection will have an official opening in the New Year and the Organ Donation Committee are in the process of designing a designated memorial for the names of families.
People can register their decision on the NHS Organ Donor Register online.