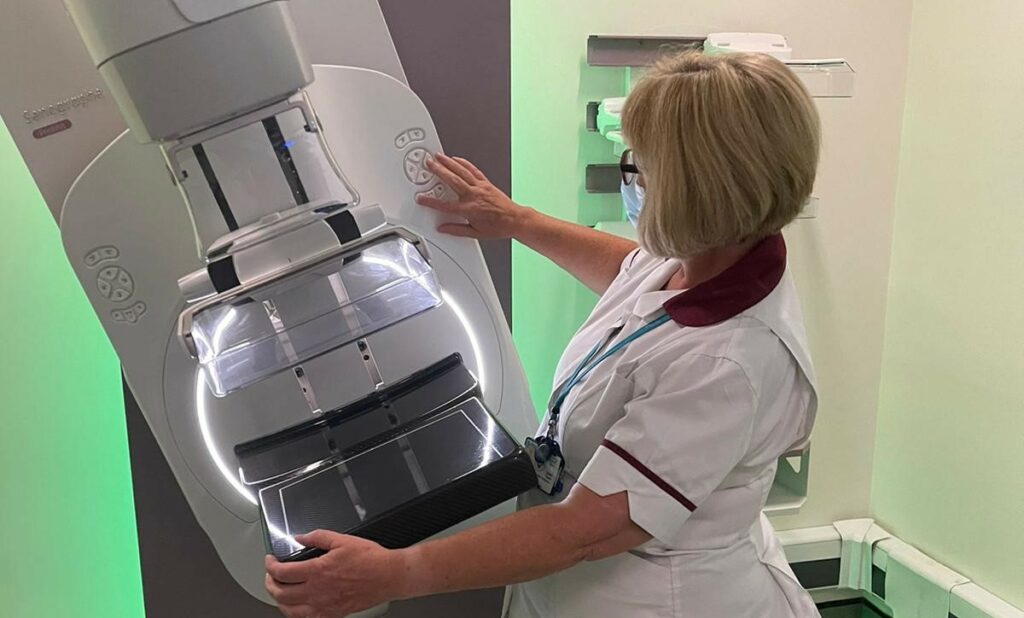 Bolton NHS Foundation Trust is to receive a share of Government funding to provide new breast screening facilities in the community.
The investment will be used to create a new screening room that will be equipped with the latest technology to help detect breast cancer early and potentially save lives.
It's hoped it will speed up cancer diagnosis by making it easier for women to access services and by boosting capacity to allow even more women to be screened every year.
Clare Garnsey, Breast Surgeon and Clinical Lead for Breast Services at Bolton Hospital NHS Foundation Trust, said:
This funding will be a huge benefit for women in Bolton to ensure they get the care they need.

"Providing an additional mammogram suite in Bolton town centre will allow more women to attend for routine screening mammograms.

"Routine mammograms are offered to women every three years, between the ages of 50 and 70. Screening mammograms help us to detect breast cancer as early as possible, which makes it much more treatable and saves lives.

"I would encourage anyone who is invited for a screening mammogram to attend, as finding cancer at an early stage can make all the difference.
Steve Russell, NHS national director for screening and vaccinations said:
Screening is vital in detecting breast cancer early and getting better outcomes for patients, and this further investment is great news for improving access to breast screening services for women across England.

"This funding will help increase screening rates amongst women from communities and regions where uptake is lowest by improving facilities in both fixed and mobile locations, making it easier for more women to get checked.
For more information about Breast Services at Bolton NHS Foundation Trust, please visit our website.