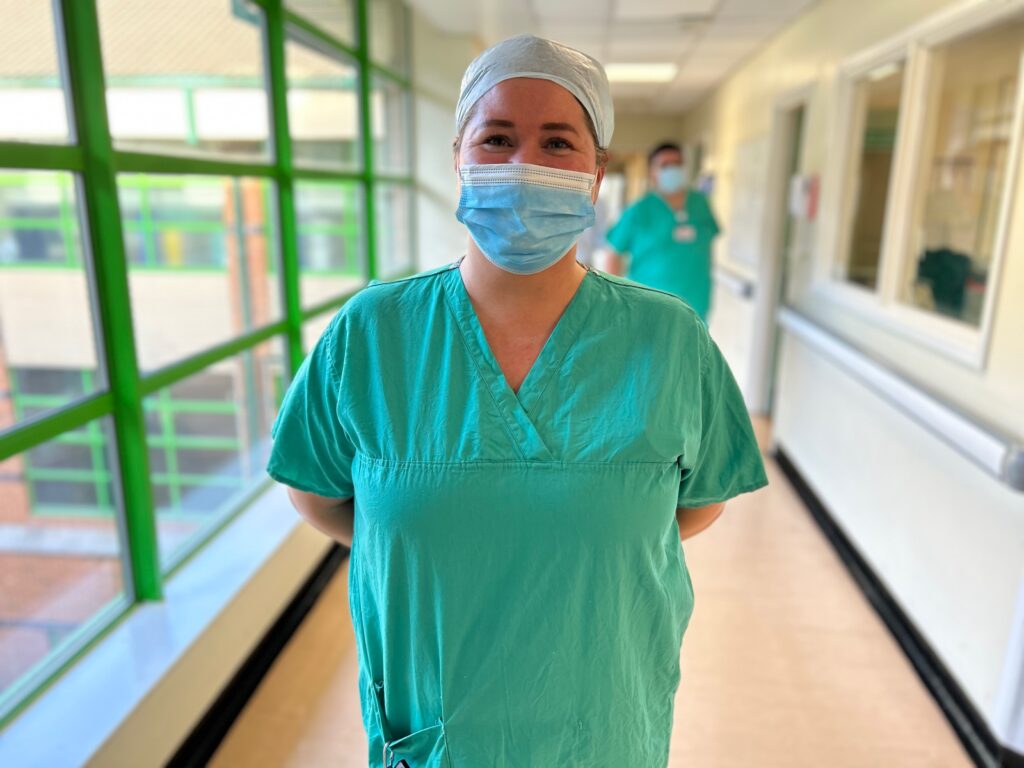 Staff at Bolton NHS Foundation Trust are shining a spotlight on the rewards and benefits of earning whilst they learn, as the UK marks the start of National Apprenticeship Week 2023.
More people than ever before are now starting apprenticeships, including in Bolton, as the Trust continues to build links with local higher education providers.
The Trust currently has more than 140 members of staff taking part in an apprenticeship, with an offer of nearly 70 courses ranging from Level 2 (GCSE) to Level 7 (Degree) covering both clinical and non-clinical.
National Apprenticeship Week aims to highlight and celebrate the positive impact apprenticeships can have for both learners and employers.
Malcolm Wood, Acute Paediatric Governance & Education Coordinator, is among the staff completing an apprenticeship to develop key skills. He's studying Senior Management (Level 7) and said:
This course will give me more skills to move away from clinical areas into the business side, which is a big ambition of mine.

"I can already see the benefits in how I work and the increased level of strategic thinking that I have and the understanding of how the organisation works.

"I don't think I would have had those skills to be able to make those moves if I hadn't done this particular apprenticeship course.
View this post on Instagram
Nicola Caffrey, Corporate Business Manager, is studying Health and Social Care Business Management at a degree level.
As an adult learner with a family, Nicola champions the benefits of an apprenticeship:
After such a long time of actually working, it felt like a time to quantify the information that I thought I knew about and develop some of my skills.

"Financial costs always felt like a barrier for me to access higher education, especially with me thinking about my children heading to the University in the not-too distant future. I never thought I could afford higher education for myself.

"The fact that it's funded by the Government levy is brilliant and removes that barrier for me and a lot of other people.

"There is a lot around evidence-based management that has already been really beneficial to my work. I know how to research much better, know how to bring information together that allows me to critically analyse it. It's enhancing every part of my role.

"If you're considering an apprenticeship, I would say really think about it. You will need to put the hours in and work for it, but it's really rewarding. Be brave, step out of your comfort zone and give it a go.
'If I can do it, anyone can do it'
To mark the week, a number of the Trust's executives are joining apprentices in the workplace to celebrate their hard work and dedication.
Chief Executive, Fiona Noden, joined Claire Girling who is a student Operating Department Practitoner.
Claire joined Bolton 15 years, but explained why now felt like the right time to start an apprenticeship course.
It's given me the opportunity to expand my skills and knowledge. I've worked here as a Theatre Support Worker for 15 years, so this course has allowed me to go to university and have a young family at home.

"The support from both work and the university has been fantastic.

"It is hard work and you have to put the time and effort in, but it's so beneficial. I'm nearly 40 so if I can do it, anyone can do it.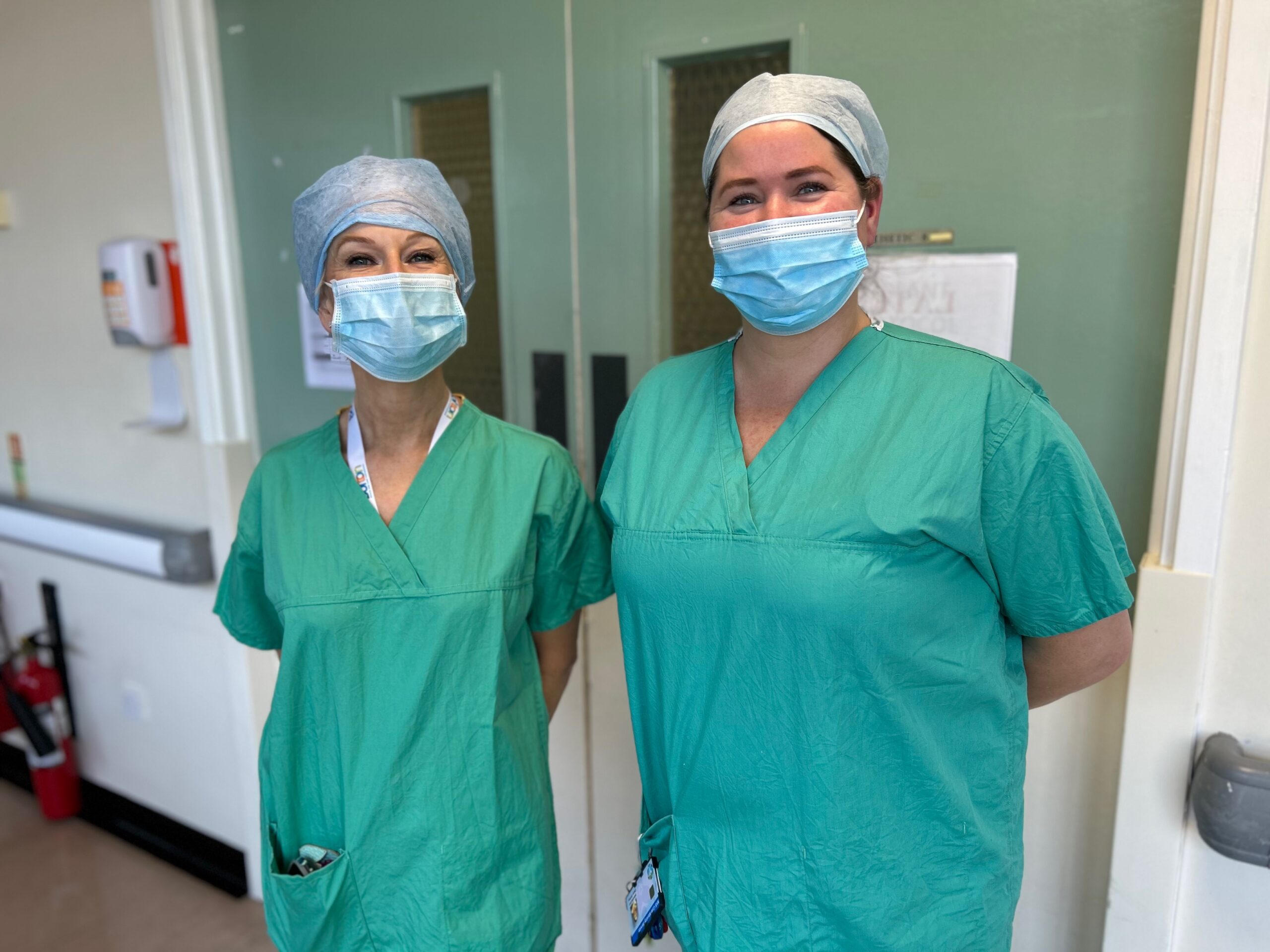 Apprenticeships myths – busted!
Over the years there have been a lot of myths about apprenticeships, so it's time to tackle them head-on.
"Apprenticeships are for young people"
Absolutely not! If you're over the age of 16, they're suitable for you and can be a great opportunity to take your career on a new path. They can be especially worthwhile if you're an adult leaner, perhaps with family commitments, as you can earn and learn all at the same time.
"I can't do an apprenticeship and work full-time"
As part of a signed contract between you, the Trust, and your education provider there is protected time built-in to your course that allows you to complete your qualification whilst in paid employment. 20% of your working hours are devoted to your studies, and your line manager will support you to release you for that time.
"Don't offer career opportunities"
It's quite the opposite. Apprentices are highly sought after as the skills you gain can lead down several career pathways. It's a work-based route which equips you with lots of industry experience to have a lasting career in the NHS, whilst gaining the same qualifications as a GCSE or degree.
"Don't offer good qualifications"
From GCSEs to Degrees, the qualification you receive at the end are exactly the same.
"Apprentices are poorly paid"
If you are already employed with us and start an apprenticeship there will be no change to your contract or salary. As the saying goes, you earn whilst you learn!
"I have to pay for an apprenticeship"
Apprenticeships are fully funded so you don't have to pay a single penny. An apprenticeship comes from Government funding, rather than the Trust's budgets, which means we can invest in and support your career plans.
Find an apprenticeship
Apprenticeships at Bolton NHS Foundation Trust offer routes into a wide range of NHS careers. To become part of the family, visit our website for more information.