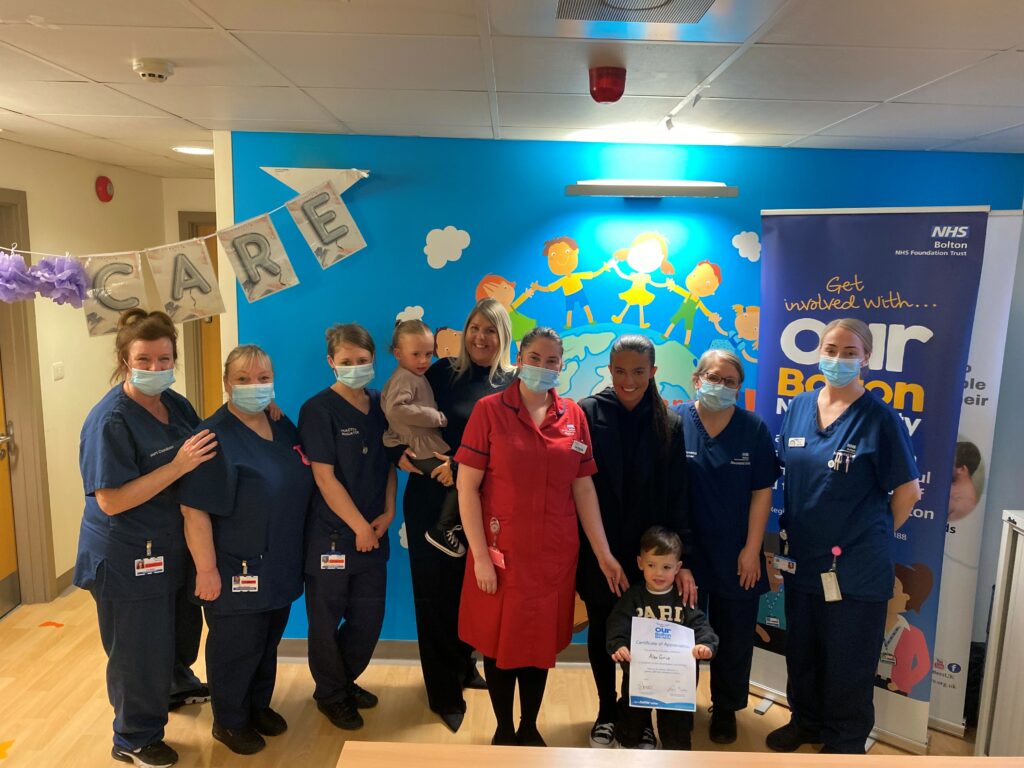 Bolton local Alex Grice has again raised thousands for Our Bolton NHS Charity and Bolton NNU by hosting a World Prematurity Day Charity Ball in November 2022.
The event supported three charities in total, with Our Bolton NHS charity receiving £6,518.33 from the total £19,555 raised.
Alex and her partner Declan have a strong connection with NNU after their twins Archie and Ava were born at 25 weeks and spent 126 days in the unit.
The family have previously raised £5,500 for Bolton NNU.
The donation will be used to redecorate the entrance to the Neonatal Unit, making it feel more inviting for families and less clinical.
Plans are also in place to create a graduation wall that will give hope to parents whose babies are being cared for at the Royal Bolton Hospital.
Alex said:
It was important to give something back to thank all of the people who helped care for Archie and Ava. I'd like say a huge thanks to Nicola Orrell, the twins' nanny, who is the backbone of the charity ball.
Cath Bainbridge, Neonatal Unit Matron at Bolton NHS Foundation Trust, said:
We would again like to thank Alex and Dec for another generous contribution and for their ongoing support of the Bolton NICU.

"We are proud and privileged to have been part of Ava and Archie's journey and in turn the donations received will also help us to support and help others families.
Abdul Goni, Charity Engagement Coordinator at Our Bolton NHS Charity, said:
We are extremely grateful to receive another generous donation from Alex and her family, and would like to send out a heartfelt thank you for their continued and loyal support.
Find out more about Our Bolton NHS Charity and how you can support on the Bolton NHS Foundation Trust website.