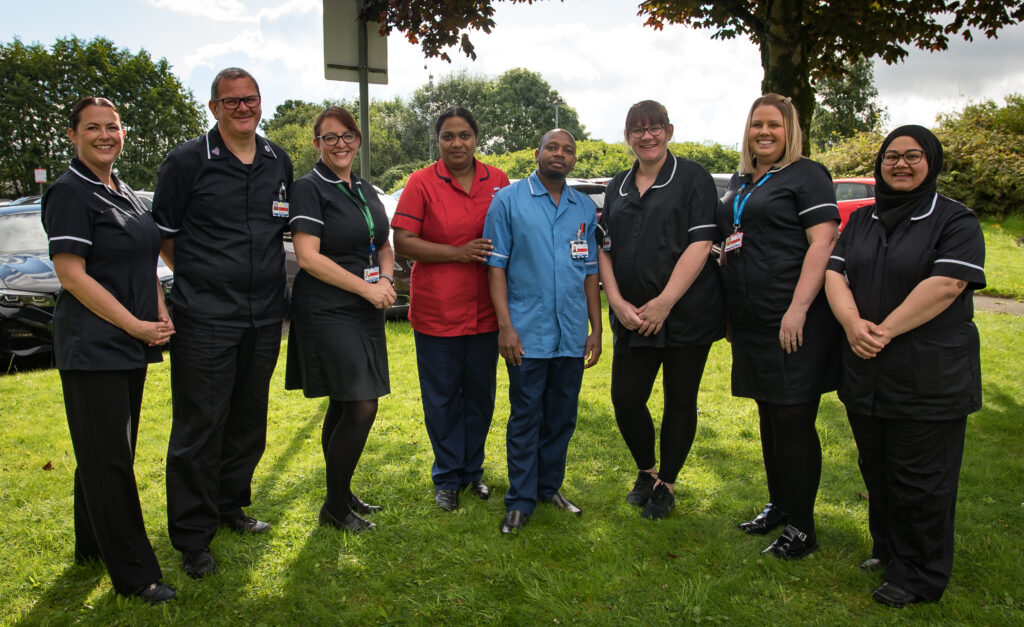 Bolton is a finalist in the 'Best Workplace for Learning and Development' category
It's for the Trust's support and education programme for Internationally Educated Nurses
The Nursing Times received a record-breaking number of entries, with winners announced in November
Bolton NHS Foundation Trust has been named as a finalist in the 2023 Nursing Times Workforce Awards for its work to support Internationally Educated Nurses who join the NHS in Bolton.
The Trust has been shortlisted in the 'Best Workplace for Learning and Development' category, in a year which has seen a record-breaking number of entries submitted to the Nursing Times.
An international recruitment drive in 2022 saw 140 Internationally Educated Nurses (IENs) join the organisation, which saw the Trust develop a short programme to help the recruits familiarise themselves with local systems and NHS processes.
The initiative was in response to some Internationally Educated Nurses expressing feelings of isolation, anxiety and stress during their first few months in the UK.
It includes:
A guide to living in Bolton, as well as information about UK culture
Details about working in the NHS, its culture, and how pay and conditions work
Introductions to IT, Electronic Patient Records, Freedom To Speak Up and the Trust's key services
Claire Partridge, Lead for Nursing, Midwifery and AHP Development at Bolton NHS Foundation Trust, said:
We want to make the organisation a great place to work for all of our staff, but knowing how daunting working in a new country can be we wanted to develop initiatives to help our Internationally Educated Nurses ease into the NHS.

"Finding opportunities for them to develop is at the heart of this programme by harnessing their skills, expertise and experience and empowering them to deliver care here with confidence and competence.

"We have already received brilliant feedback from the nurses who say they feel welcomed and valued, and we hope it enables them to enjoy and long and happy career with us in Bolton.
The annual awards are designed to highlight those making a difference in the key areas such as recruitment, staff retention, wellbeing and inclusion.
Winners from each category will be revealed at a ceremony on Tuesday 21 November 2023 in London.