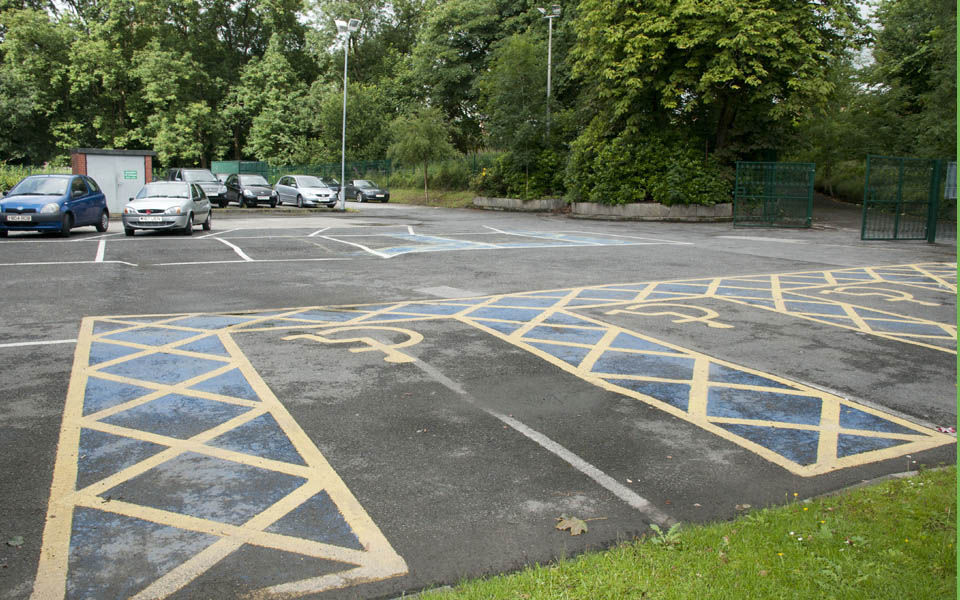 An amended planning application will be submitted to Bolton Council this week to increase the parking provision at the future Bolton College of Medical Sciences (BCMS) and the wider Royal Bolton Hospital site.
If passed, the plans will create additional car parking spaces on top of existing parking provision at the site.
BCMS is a state-of-the-art professional skills and training facility and is a collaboration between the University of Bolton, Bolton College, Bolton NHS Foundation Trust and Bolton Council. It will be located at the Royal Bolton Hospital in Farnworth.
In June 2019, planning permission was granted for BCMS, with the designs including a dedicated multi-storey car park. The new application proposes to replace the multi-storey car park of the original designs with surface parking.
Under the new proposals, additional car parking will be provided from the outset and at every stage of the development, including to cater for spaces which are displaced when construction work begins on BCMS – which is being built on the site of an existing surface car park within the Royal Bolton Hospital campus.
BCMS Project Director Mark O'Reilly comments:
"This amendment to the already approved plans for BCMS serves to improve the design and provision of on-site hospital parking.

"Since we submitted the original proposal, the hospital's broader regeneration plans have allowed us to adapt our plans to align more closely with their wider vision for the site.

"Crucially, no parking will be lost during construction of BCMS – which, as we know, is a much-needed facility bringing innumerable benefits to the Bolton community, not least high-quality healthcare, employment opportunities and a £150m boost to the local economy."
The updated planning application for BCMS makes no other changes to the pre-approved, original plans beyond the nature of the parking provision. It is expected to go before Bolton Council's planning committee in June. These changes will run alongside current plans to provide additional temporary parking on the hospital site.
Subject to planning permission, completion of BCMS is expected by July 2024.