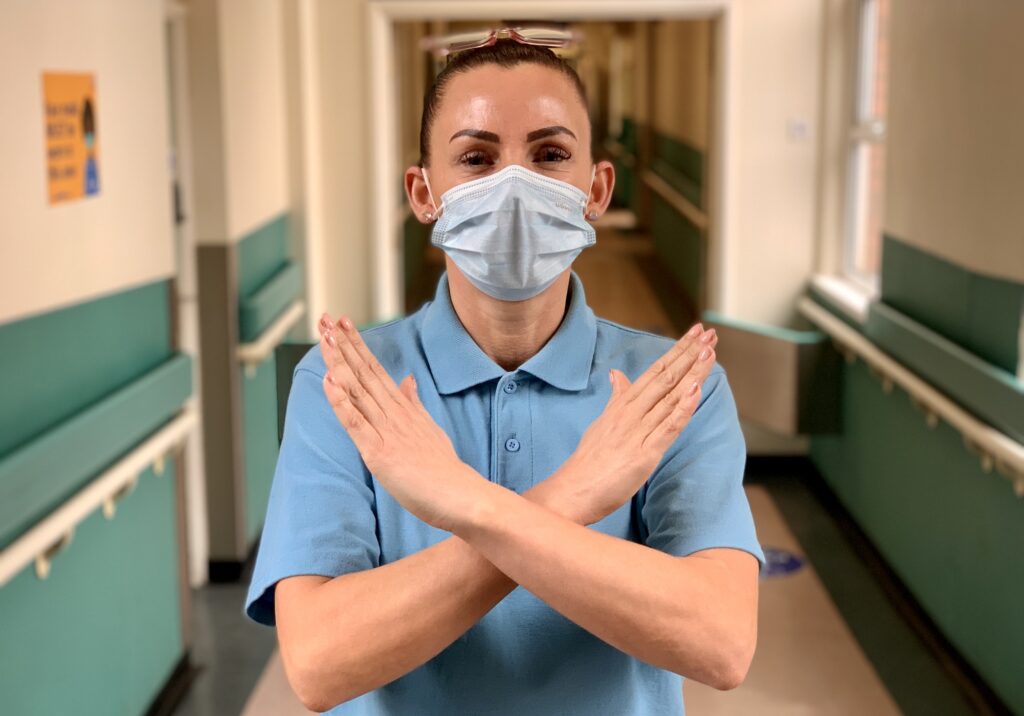 Staff at Bolton NHS Foundation Trust are sharing their personal stories as the world comes together to mark International Women's Day 2022.
The annual awareness day is one of the most important days to celebrate the inspirational achievements of women so far, whilst making a call for action to go further in creating a gender equal world.
At Bolton, 87% of the workforce is made up of women.
From porters to medical engineers, nurses to executives – they're revealing their lived experiences to show support during a day of reflection and celebration.
Fiona Noden, Chief Executive at the Trust, said:
International Women's Day is so important because it's about celebrating women, breaking down barriers and broadening people's horizons about what is possible for women to do.

"I'm a 5' 2", very opinionated woman from Bolton who lots of people have seen and assumed something else, they don't know where my opinions and upbringing have lead me to.

"We often put ourselves in boxes and I think it's really important we see the whole person, and that we allow people to be the very best they can be by taking away those biases, by understanding our own, and celebrating people.

"Bias is considered to be a significant factor in making it difficult for women to move ahead.
This year's theme, #BreakTheBias, is asking everyone to collectively call it out every single time.
All day the Trust will be sharing stories from women on its social media channels with the aim of inspiring others, including Medical Engineering Manager, Karen Stanton:
There has been such a move in history towards equality, but we're not quite there yet and it's important to maintain the momentum.

"In previous roles I have been told that people won't listen to me because I am woman. I have dealt with those challenges and barriers and that has helped get me to where I am today.

"I have a four-year-old girl and I'm always worried that she might be pushed towards typically female roles. I show her women in power to say 'look, you can do this if you want to', and she can. That's the joy of it all.
Mandy Clare, a porter at Royal Bolton Hospital, explained the importance of changing people's perceptions of job roles:
When I got the interview they explained 90% of the staff were men and asked if I would be happy to work alongside them, and I was determined to do it.

"Since starting there is no job too big. I can do anything that any of my male colleagues can do.

"There are no limits for us as women. We can accomplish anything.

"I think it's really important to have more women doing different jobs, especially in hospitals with roles such as porters.

"Some people hold themselves back thinking they can't do it, but they can do it, we can do it, as women we can do it.
Bolton NHS Foundation Trust aims to have a workforce as diverse as the population it serves and give everyone the opportunity to compete fairly.