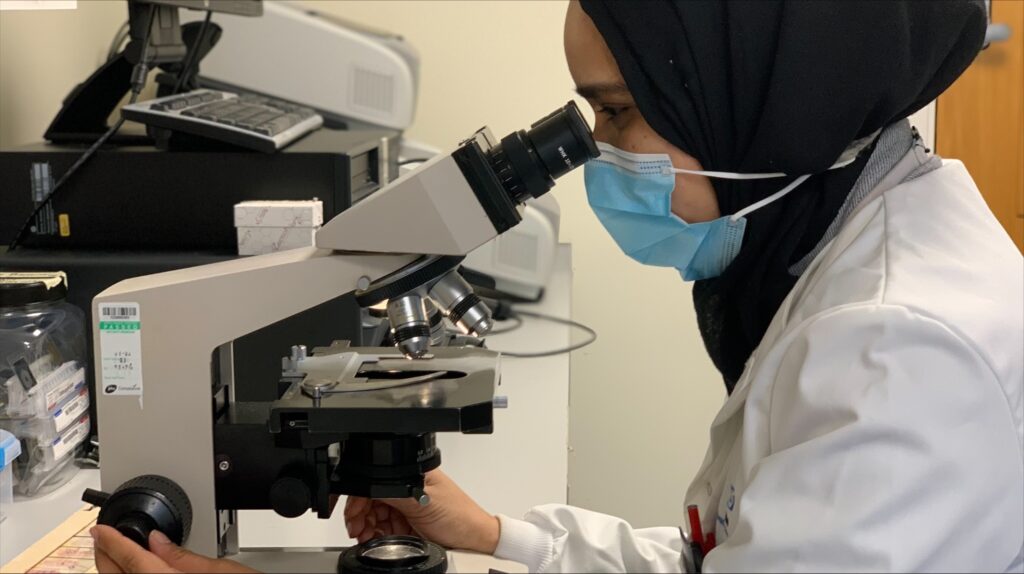 Healthcare scientists at Bolton NHS Foundation Trust are showcasing the vital role they play in modern patient care on Healthcare Science Week.
The annual event celebrates and raises awareness of the huge variety of careers in the industry, with more than 50,000 healthcare scientists working in the NHS and public health.
Whilst it can often be behind-the-scenes in our laboratories, together they provide the scientific backbone of the NHS and their work underpins 80% of all diagnoses.
Their work can often be time critical to assist medics on the wards.
Most recently this involved testing for infections such as COVID-19 and norovirus which will determine where in the hospital a patient needs to be admitted.
Behind-the-scenes in Bolton's laboratories
Karen Tonge, Medical Laboratory Assistant at Royal Bolton Hospital, explained:
Once samples arrive in the lab we sort them, label them, and prepare them to go to various benches in the lab for processing.

There are samples from all over the body, from urine, feces, wound swabs, blood cultures – and we process all of those to identify what infections patients could have.

I love the variety of the job. We're always busy. There are so many different benches that you can work on and there is so much to learn too. If science is an interest of yours I would jump at the opportunity and follow it.
Scientists and trainees also help to prevent and treat medical conditions to ensure the best outcome for patients.
Rafeedah Karajada, a Trainee Biomedical Scientist at the Trust, said:
I have come through the ranks and I have seen the whole process. I love the variety of things you can see every day, and each day is never the same.

It feels special to know that you're at the core of patient care and making a difference to every patient that comes through the doors.

My advice to the next generation of healthcare scientists would be to look at different options and what works best for you by volunteering at different sites, and research different roles.

If you have a passion for making a difference to patients, then this is the perfect role for you.
To find out more about a career in healthcare sciences, please visit the NHS website.