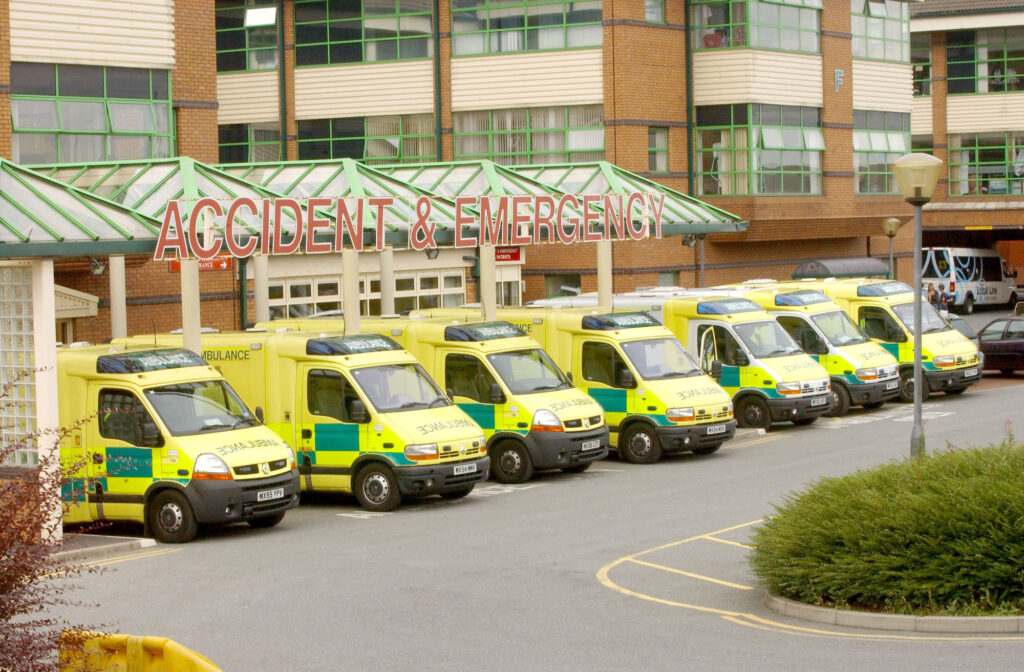 As residents in Bolton make plans for the May bank holiday, NHS leaders are sharing advice for getting healthcare help should you become unwell.
Think 111 first
People who need urgent NHS care, but it is not a 999 emergency, are advised to contact NHS 111 which is staffed by trained professionals and clinicians who will direct people to the most appropriate health service.
Think 111 first – you can visit 111.nhs.uk online or call 111 over the phone to get healthcare support.
Urgent care
Royal Bolton Hospital's Emergency Department is ready to help if you need emergency care, or if your condition is life-threatening.
Laura Wells, Accident and Emergency Matron at Bolton NHS Foundation Trust, said:
If you're not an emergency, you will wait for several hours sometimes. So think carefully where you go for care or treatment.

We're really happy to see people when they're unwell, that's what we are here for.

We understand it's difficult for patients to know which service to pick. We would ask people to educate themselves around what can be dealt with at A&E and what can be treated at other local services.

When we can see A&E isn't the most appropriate option we try and explain that to patients to boost awareness and help them to feel more confident about making the right choice in the future.
Plan ahead
Residents are advised to plan ahead to know how to get the help they need.
Dr Niruban Ratnarajah, Chairman of Bolton Clinical Commissioning Group, said: "There are a range of NHS services available for anyone needing medical help over the bank holiday weekend. If you need urgent help, visit 111.nhs.uk or dial 111. They can book an urgent appointment if needed. You can also visit www.nhs.uk for advice on common symptoms.
"Some local pharmacies will be open on Bank Holiday Monday and these can help with a number of minor conditions. You won't need an appointment and many have a separate consultation room so you can discuss your condition in private.
"GP practices will not be offering routine appointments on Monday, but if you require urgent help from a GP you should phone your practice in the usual way and you'll be directed to the right help at the right time for your issue via the out-of-hours GP service. You are reminded to wear a face covering in all health care settings."
Useful links
See up-to-date waiting times for Royal Bolton Hospital's Emergency Department on the website.
For details of pharmacy opening hours, visit the NHS Bolton CCG website: https://www.boltonccg.nhs.uk/patient-zone/your-services or Easter & May Bank Holiday Opening Times – Bolton LPC (communitypharmacy.org.uk)
People can access NHS 111 online at 111.nhs.uk