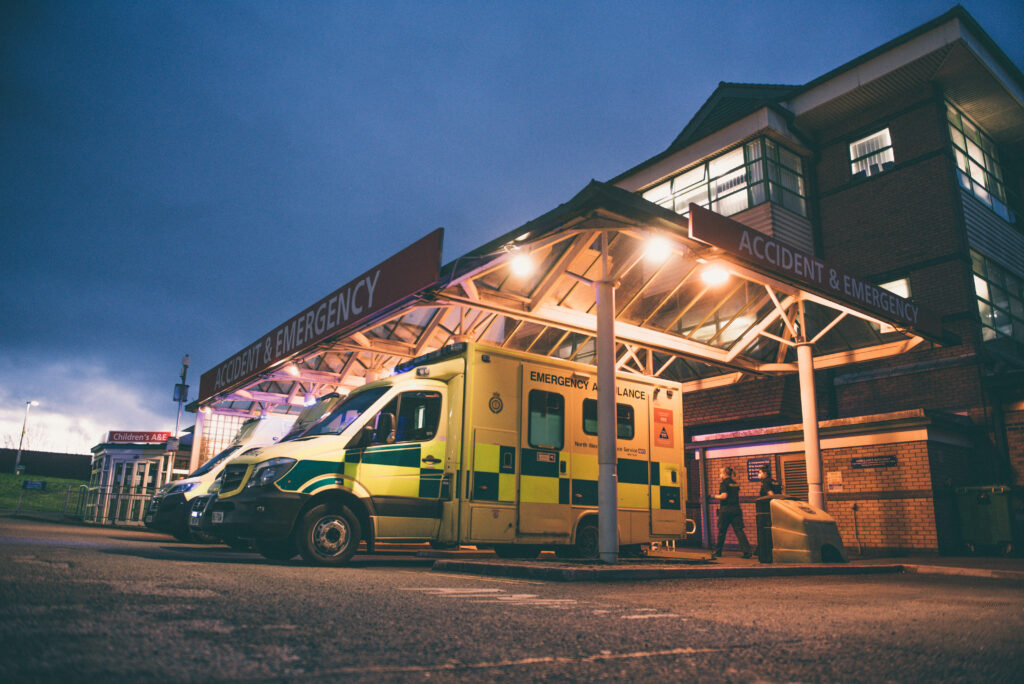 NHS services across Bolton are reminding people how to access urgent care over Easter.
The bank holiday weekend traditionally sees an increase in the number of people being admitted to hospital.
NHS 111 First – by phone or online – has clinicians on hand to offer expert medical advice and direct people to the most appropriate care.
If the condition is minor or non-urgent they can refer people to GPs, pharmacies or Urgent Treatment Centres. They may also refer someone to A&E if it's considered to be appropriate.
If someone's condition is life-threatening they should attend at A&E where staff are ready to help.
This might include:
Severe chest pains
Difficulty breathing
Bleeding you can't stop
Possible broken bones
Loss of consciousness
Stroke symptoms
Severe tummy pain or headache
A child who is very unwell
'If you're not an emergency, you will wait'
It comes as Royal Bolton Hospital's Emergency Department continues to be extremely busy with high demand, against a backdrop of rising COVID-19 cases.
With A&E waiting times much longer than normal, the NHS is sharing advice about how to find the most appropriate care as quickly as possible.
Damian Bates, Consultant in Royal Bolton Hospital's Emergency Department, said:
We will see people in the order they need to be seen. If you're not an emergency, you will wait for several hours sometimes. So think carefully where you go for care or treatment.

We're really happy to see people when they're unwell, that's what we are here for.

However, we get a lot of people coming to Royal Bolton Hospital because they don't think they have a choice of going somewhere else. Ring 111 and get that advice about where you need to be.
Staff at the Trust's A&E are working with the public to improve understanding about finding the most appropriate heath service.
Laura Wells, Accident and Emergency Matron, said:
We understand it's difficult for patients to know which service to pick. We would ask people to educate themselves around what can be dealt with at A&E and what can be treated at other local services.

When we can see A&E isn't the most appropriate option we try and explain that to patients to boost awareness and help them to feel more confident about making the right choice in the future.
Plan ahead if you can
Opening times for services such as pharmacies, walk in centres and GP practices may change over the Easter bank holiday, so residents are advised to plan ahead to make sure they know where to go for help.
Chair of NHS Bolton CCG, Dr Niruban Ratnarajah, said:
There are a range of NHS services available for anyone needing medical help over the bank holiday weekend. If you need urgent help, visit 111.nhs.uk or dial 111. They can book an urgent appointment if needed. You can also visit www.nhs.uk for advice on common symptoms.

Some local pharmacies will be operating during certain opening hours over the weekend – even Easter Sunday – and these can help with a number of minor conditions. You won't need an appointment and many have a separate consultation room so you can discuss your condition in private.

GP practices will not be offering routine appointments on the bank holidays themselves, but if you require urgent help from a GP you should phone your practice in the usual way and you'll be directed to the right help at the right time for your issue via the out-of-hours GP service. You are reminded to wear a face covering in all health care settings.
Useful links
See up-to-date waiting times for Royal Bolton Hospital's A&E on the website.
For details of pharmacy opening hours, visit the NHS Bolton CCG website: https://www.boltonccg.nhs.uk/patient-zone/your-services or Easter & May Bank Holiday Opening Times – Bolton LPC (communitypharmacy.org.uk)
People can access NHS 111 online at 111.nhs.uk.