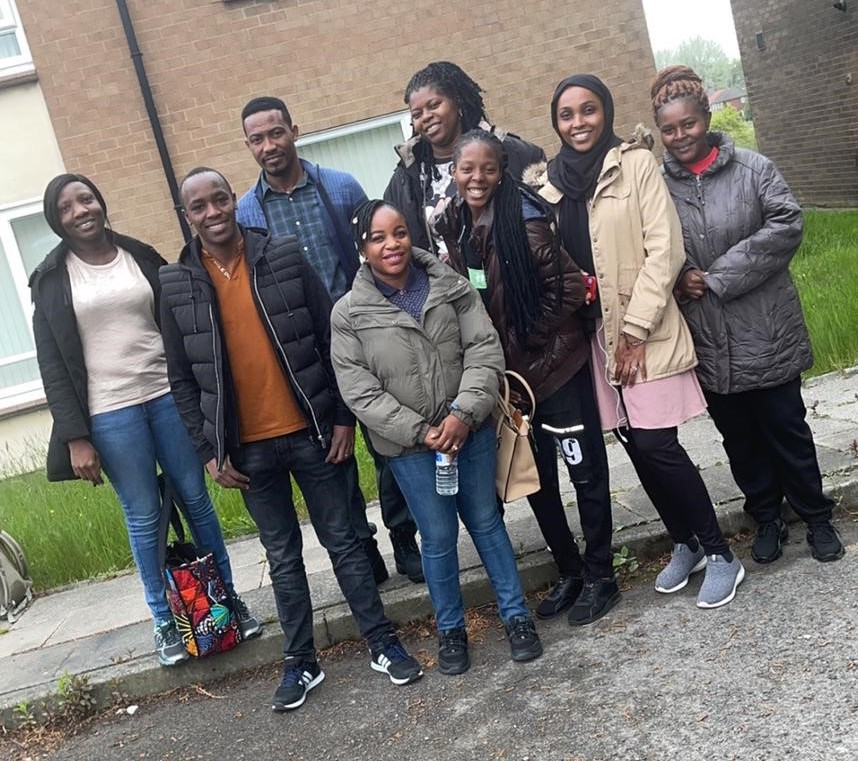 Eight nurses from Ghana, Kenya and Nigeria soon to start at Bolton NHS Foundation Trust
All eight are finishing their training to become Nursing and Midwifery Council registered
They are the first of 72 international nurses coming to Bolton this year
Eight international nurses are finishing their UK training before starting work with Bolton NHS Foundation Trust.
The eight skilled nurses arrived in the UK at the end of April from Ghana, Kenya and Nigeria.
They are now completing their UK-based training to become Nursing and Midwifery Council (NMC) registered.
All eight have nursing backgrounds in their home countries but must be NMC registered before beginning work in the UK.
Adaobi Orikpe, from Nigeria, said:
It was not difficult for me to choose Bolton as my preferred place of work as the community of Bolton and its people are known to be hospitable and friendly.

"Bolton NHS Foundation Trust came out top in terms of teamwork and collaboration among staff members, as well as high standards of professionalism.

"It also has good integrated clinical practice and most importantly indulges in patient-centered clinical practice.
These eight nurses are the first of 72 who will arrive in Bolton this year, with 20 arriving during 2021.
Temidayo Okunola, also from Nigeria, added:
I chose Bolton at first because the trust values matched my drive and then when I got interviewed my passion increased as my interview panel were very friendly.

"The whole recruitment process was very consistent and now I've been to Bolton I know it couldn't be better.
James Mawrey, Deputy Chief Executive and Director of People at Bolton NHS Foundation Trust, said:
We're really looking forward to when our new international nurses start with us and are delighted they've chosen to work with us at Bolton.

"We'll do everything we can to help them settle in and feel at home in Bolton and give them the opportunities they need to provide the highest levels of care for our patients.

"Thank you to our recruitment team for their hard work managing this recruitment process – the first time we've managed the process from start to finish by ourselves without any external companies.
Once their training is complete, in roughly six to eight weeks, they will begin working on a variety of wards at Royal Bolton Hospital.
Bolton NHS Foundation Trust was scored as the best place to work in Greater Manchester for the fourth year running according to the most recent NHS Staff Survey.
You can find and apply for Bolton's nursing vacancies online via Health Jobs UK.