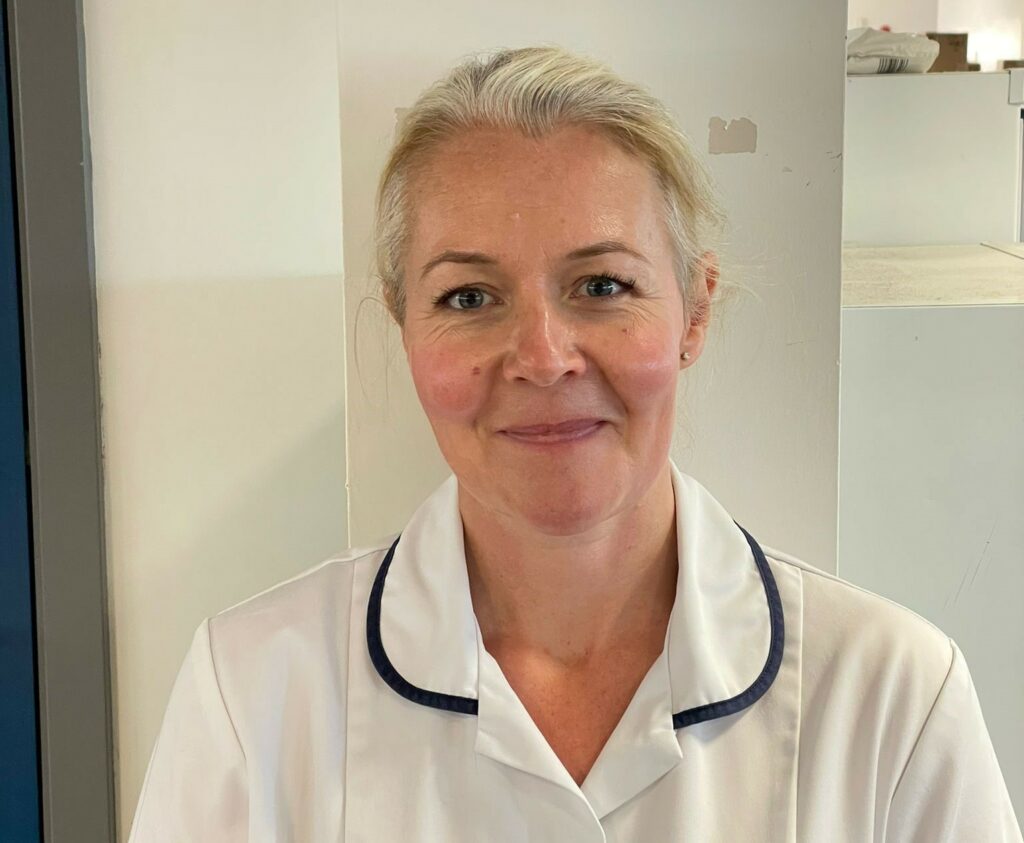 Joanna, a physiotherapist with the Community Therapies Team in the North District, left physiotherapy 10 years ago and wasn't sure she'd ever be back.
Then one day, she found the Health Education England programme called 'Return to Practice'. This programme encourages Allied Health Professionals (AHPs) who have left their profession to return to practice following an update of their skills. As she had always had a passion for her physiotherapy, this was a great opportunity to get back into a career she knew she'd enjoy.
Joanna recalls of her experience:
I had not practised as a physiotherapist for 10 years and needed to complete 60 days of updating my skills, at least 30 days of which needed to be on a clinical placement I spoke to Aneleigh Schofield about a clinical placement and she encouraged me to apply for a post at Bolton.

I was successful with my application and the Trust employed me as a Band 4 Therapy Instructor in March 2021, which allowed me to complete the clinical hours that I needed.
Upon completion of her clinical placement, Joanna applied to the Health and Care Professions Council to be readmitted as a physiotherapist at the end of June 2021. Once admitted, she then applied for a role with the Community Therapies team and was hired on as a Band 5 Rotational Physiotherapist in the summer of 2021.
In her role, she works as part of a multidisciplinary team consisting of other physiotherapists, occupational therapists, pharmacists, nurses and mental health practitioners. She visits with her patients in their own homes to assess their mobility and function and works with her team to help the patients improve their balance and strength where needed.
What does Joanna have to say about returning to her profession after an extended period of time off?
It has been great being able to join the fantastic Community Therapy team. They've been so welcoming and supportive and have made the Return to Practice process so much easier.

While it's been a challenge remembering my clinical knowledge, some things have come back very quickly, I'm also aware that I still have a lot to learn. The Community Therapy team are very helpful though and I'm learning something new every day.
For anyone interested in the Health Education England Return to Practice programme you can visit their website for more information.