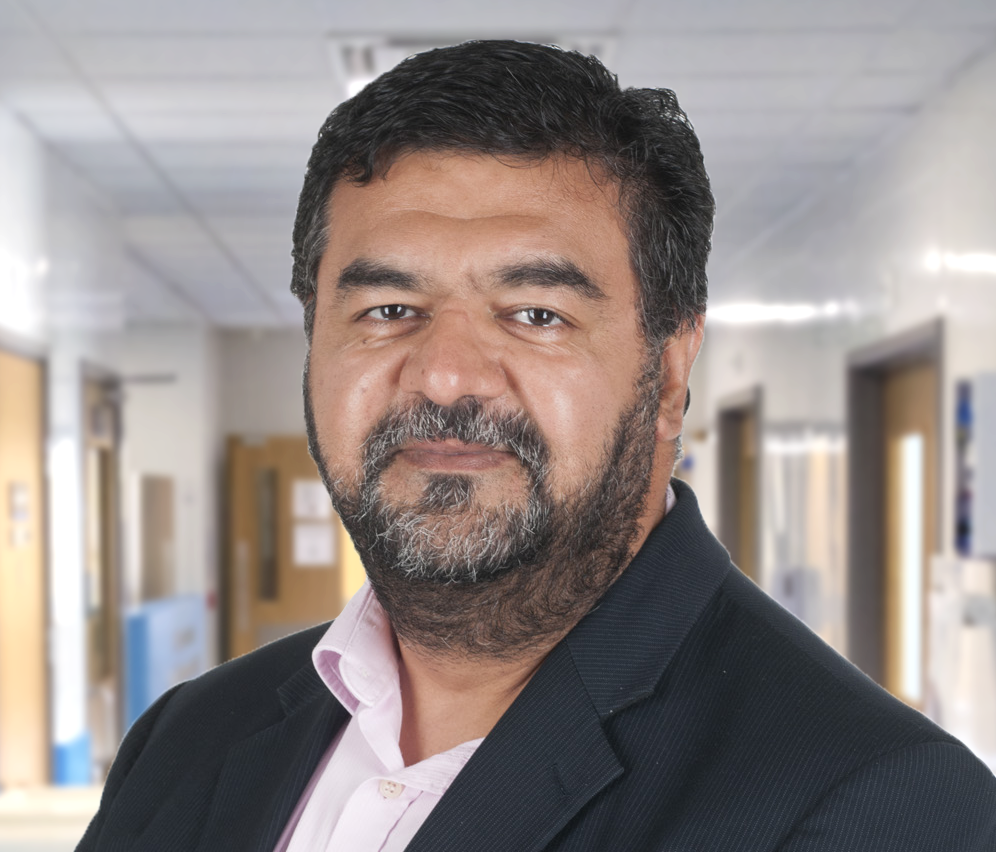 A radiologist at Royal Bolton Hospital has been named as a 'wildcard' in this year's HSJ100.
The 'wildcards' are people who have the ideas which could impact on the NHS's recovery over the next year, including improved services or boosting elective treatment.
Doctor Rizwan Malik has been recognised for his work in leading the way on a number of major projects at Bolton NHS Foundation Trust and across Greater Manchester.
It includes creating timely access to a range of services such as X-Ray imaging and increasing capacity, pushing for an uptake of remote radiology access during the pandemic across the NHS at local, regional and national level, and contributing to the vaccine rollout.
At the Trust, Dr Malik also led on introducing an Artificial Intelligence (AI) support tool to help doctors diagnose and monitor COVID-19 by accessing how the virus damages the lungs.
Dr Rizwan Malik, Divisional Medical Director for Diagnostic Support Services, said:
I am absolutely delighted and humbled to have made the list, and I am immensely proud to feature alongside some true heroes.

"When I come in to work I don't set out for recognition but to do what needs to be done, which is give our all as part of an amazing team and to give the best care possible to our patients.

"It's important for healthcare to have diversity of opinion at every level and to learn from a wide range of people and voices.
Sharon Martin, Director of Strategy and Transformation, added:
We are so proud of Rizwan's work and the impact he continues to have on his colleagues, patients and our wider communities.