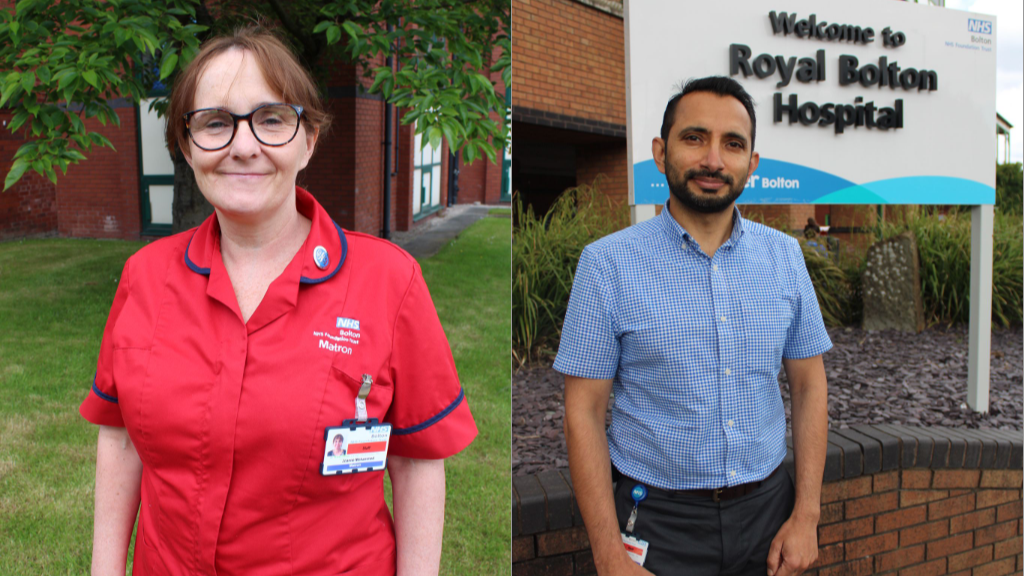 Dr Rizwan Ahmed receives MBE for Services to Public Health during COVID-19
Nurse Joanne Mohammed is awarded BEM for Services to Nursing and Disability Awareness
Prime Minister Boris Johnson pays tribute to all of this year's winners
A nurse and respiratory medic at Royal Bolton Hospital have been recognised by HM The Queen in her Jubilee Birthday Honours List 2022.
The list marks the incredible public service of individuals across the UK in celebration of Her Majesty's unprecedented 70 years of service.
Dr Rizwan Ahmed, a respiratory consultant and clinical lead for respiratory medicine at Royal Bolton Hospital has been awarded an MBE for Services to Public Health during COVID-19.
I am extremely honoured and humbled to receive this award. This achievement would not have been possible without the help and dedication of the amazing team I work with at Royal Bolton Hospital, the Centre of Excellence in Safety for Older People and support from my family.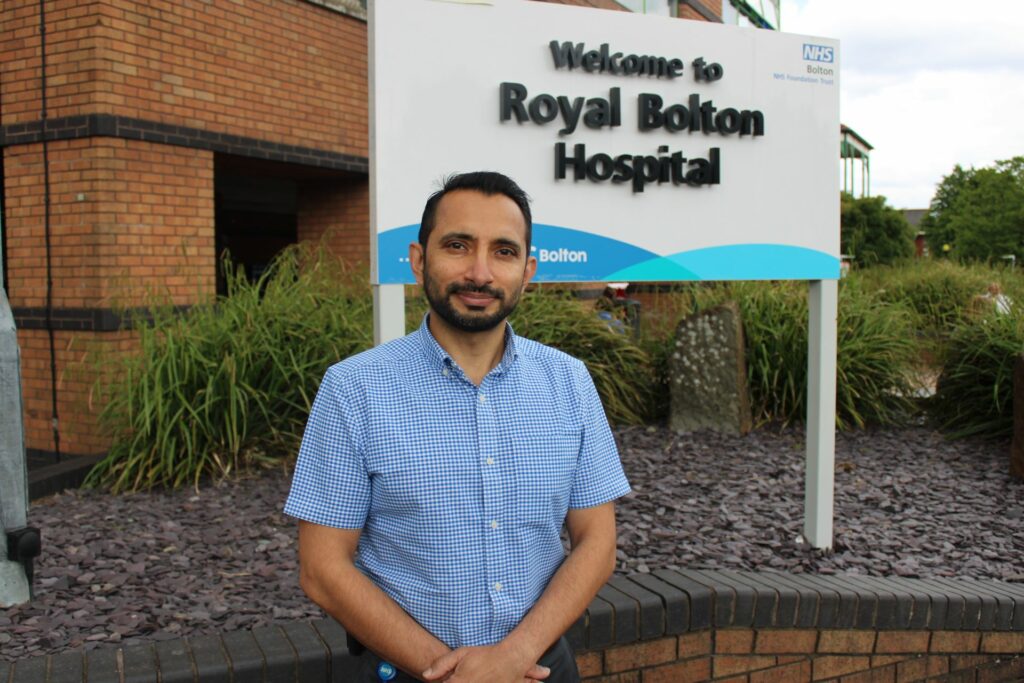 The Coronavirus pandemic had a significant impact on communities across Bolton, with the town facing some of the highest levels of restrictions in a bid to limit the spread.
From the start of the pandemic I was not only involved in managing acutely unwell COVID patients at the front line but also in planning and executing how the respiratory department and the Trust dealt with the pandemic.

"My priority was to keep my patients safe, staff safe and ensure morale was kept high.

"It was also important to communicate public health messages to our communities, especially hard to reach groups, while continuing with education and training for medical and allied healthcare colleagues.
Dr Ahmed graduated in 2002 and has been working as a respiratory consultant in Bolton since 2012, where he is Clinical Lead for Respiratory Medicine and works with the Centre of Excellence in Safety for Older People (CESOP) to improve safety in hospitals, care homes and the wider community.
Overcoming barriers and campaigning for inclusivity
Joanne Mohammed, a registered nurse at the hospital, has been given a British Empire Medal for services to Nursing and Disability Awareness.
Having become deaf at the age of 7, Joanne has turned her situation in to a positive by using her experiences to raise awareness of disability and campaign for inclusivity.
Throughout my life I have been met with barriers, so to be recognised by Her Majesty is really special.

"I now have a platform to talk about disability and I want to show that you can be deaf and have a career and go on to achieve.

"It's great to know that what I have done is of value. The BEM almost feels too good to be true. It took a while for it to sink in because I never envisaged being recognised like this.
Joanne qualified as a nurse in 1998 and has spent more than two decades caring for patients across the North West, most recently joining Bolton NHS Foundation Trust in January.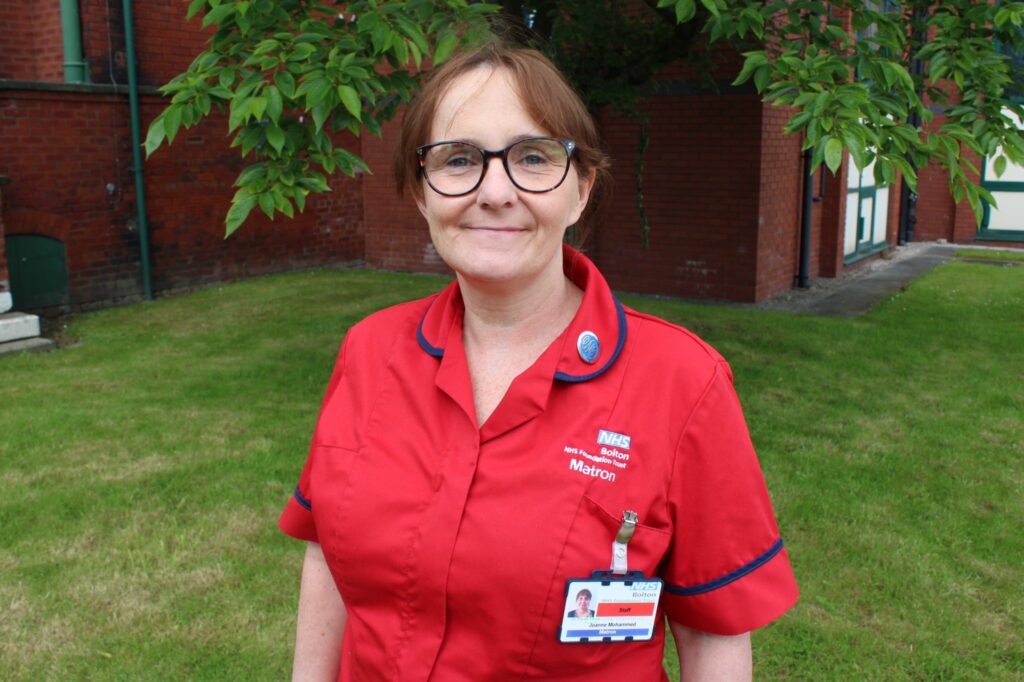 Within the Trust, Joanne is passionate about continuing to shine a light on disability and driving forward Bolton's agenda to become more inclusive and accessible.
The pandemic really highlighted the challenges deaf people face in society, which are still ongoing and needs to be addressed.

"Face masks affected my only form of communication, as almost instantly I was unable hear or see what my colleagues were saying which was really tough.

"The Department of Health and Social Care have identified transparent masks that would boost inclusivity and communication that are suitable for use in clinical environments, and I am working with the Trust to secure supplies for use in our clinical areas.
Throughout her career Joanne has also spent time with school children across the country to talk about her career and inspire the next generation of nurses.
I had no role models as a child, but always tried to do the best I could. I hope I am able to offer that to young people today and prove that nursing can be a successful career for deaf people too.
Prime Minister Boris Johnson said:
This historic Platinum Jubilee is not only a celebration of the monarch but of the qualities she possesses. The honours she confers this week reflect many of those qualities that have been invaluable from all different walks of life and to communities across the UK.

"I pay tribute to all of this year's winners. Their stories of courage and compassion are an inspiration to us all.
Bolton NHS Foundation Trust is committed to ensuring that all patients, carers, volunteers, and employees receive fair and equal treatment throughout their care and employment and are treated with respect and dignity regardless of differences.