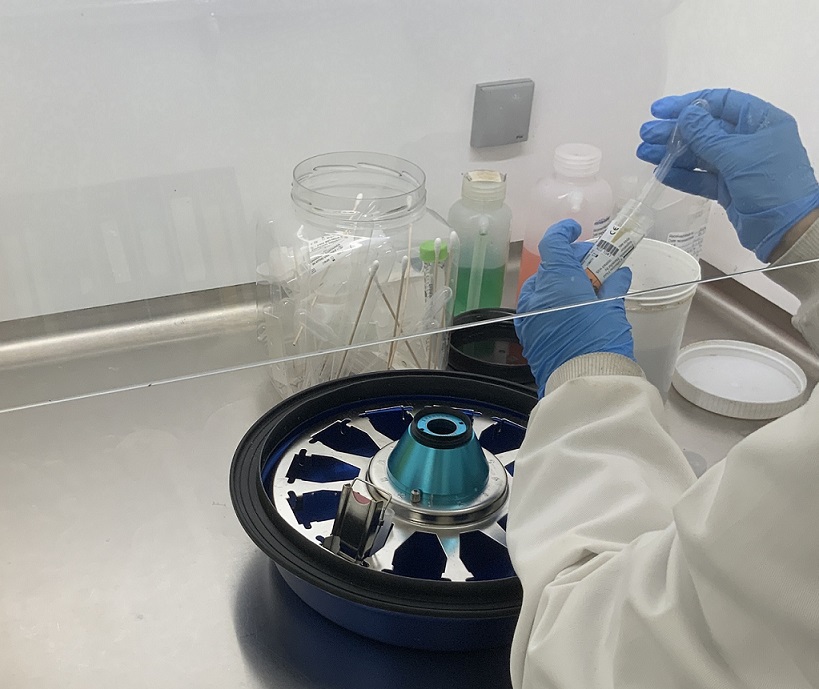 Millions of tests carried out every year to support diagnosis and treatment
NHS staff mark Pathology Week to highlight vital contributions of 'hidden heroes'
Bolton's Antenatal Screening Laboratory rated best in country for quality
More than 7 million tests are carried out in Royal Bolton Hospital's laboratories every year by hidden heroes who are vital to patient care.
The new figures are being released as part of National Pathology Week 2022, which highlights and celebrates the contributions pathology staff make in healthcare.
Whilst they're not always seen, their highly-skilled work makes up around 70% of all diagnoses across the NHS.
In Bolton, it includes around 8,000 tests a year to examine samples for cancers to support early diagnosis, 94,000 COVID-19 tests to monitor the virus, while 36,000 blood samples have been taken from patients.
Dr Chinari Subudhi, Consultant Microbiologist and Clinical Lead of Laboratory Medicine at the Trust, said:
Pathology staff are the essential workforce in all laboratory services in the NHS because they are involved in vital work such as processing clinical samples from patients, diagnosing infectious diseases, and diagnosing cancers.

"A lot of big decisions are based on our results, making us critical to healthcare in how we analyse samples to help ensure patients get the best outcome.

"People might not always see what they do, so it's important we shine a spotlight on their contributions to healthcare.
Providing quality
In a testament to the hard work and dedication of staff, Bolton's Antenatal Screening Laboratory has recently been awarded six green flags by the National Screening Committee for the quality of its service.
It makes Bolton the top performing laboratory in the country for quality, ensuring patients receive the best service.
Carolyn Williams, Consultant Clinical Biochemist and Director of Antenatal Screening, commented:
We have the second largest Antenatal Screening laboratory in UK, so to manage such a substantial workload whilst maintaining the highest standards is a credit to the team and the community they serve.

"This means that women undertaking screening for fetal anomalies during their pregnancy can be assured that they are receiving the most accurate results, informing decision making during their pregnancy. This assurance can help prevent concern and anxiety that women may experience when undertaking screening.

"The team have recently taken on work from Wirral University Hospital Trust, adding another 2,500 samples per year to the 53,000 annual tests they already do.
Pathology teams at the Trust have given a valuable insight into life in the laboratories to raise the profile of their work.