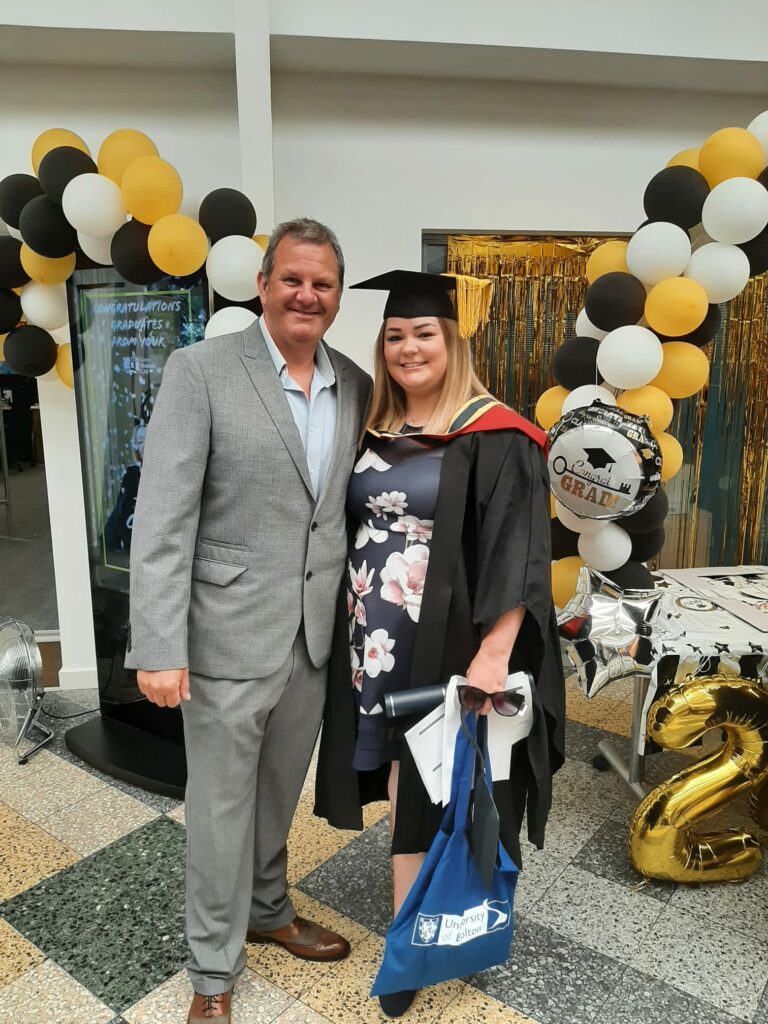 17 Operating Department Practitioners (ODPs) graduate
ODPs play a major role during surgeries
First ODP apprentices to graduate in the UK
17 Operating Department Practitioners apprentices have graduated from the University of Bolton in a first for the UK.
ODPs provide high standards of skilled care and support during each phase of a patient's surgery:
Anaesthetic

Supporting patients before surgery and preparing specialist equipment

Surgery

Preparing and being responsible for equipment, including surgical instruments
Anticipating the needs of the surgical team and supporting them

Recovery

Support and monitor patients following their surgery
Provide treatment if needed until they've recovered from the anaesthetic
One of the graduates, Leona Ratcliffe, spent her placement in Royal Bolton Hospital's theatre department.
Leona said:
It was a brilliant day graduating and I am so happy and proud to continue working for the NHS.
ODP apprentices spend 80% of their course practically, with the remaining 20% theory-based.
The apprentices have the benefit of a salary during the course, with no fees to pay at the end.
Benefits are far reaching for all
Neal Ashurst is ODP Clinical Skills Facilitator for Bolton NHS Foundation Trust, and also works as a tutor on the ODP Programme at the University of Bolton.
Neal said:
Seeing the whole graduate was a very special moment and incredible that it's the first of its kind in the UK.

"They all absolutely smashed it but I'm especially proud of Leona for all her hard work and dedication.

"We've gone from one apprentice to four apprentices because we're clear on the success of this course, and how it gives opportunities for our staff to progress and succeed at Bolton NHS Foundation Trust.
Michelle Cox, Anaesthetics and Surgical Divisional Director of Operations at Bolton NHS Foundation Trust, added:
This is a fantastic achievement, well done to everyone who graduated and especially our very own Leona.

"Thank you to everyone who has made this happen and made a pathway for career progression and development.
For the fourth year running Bolton NHS Foundation Trust scored highest in the NHS staff survey as the best place to work in Greater Manchester.