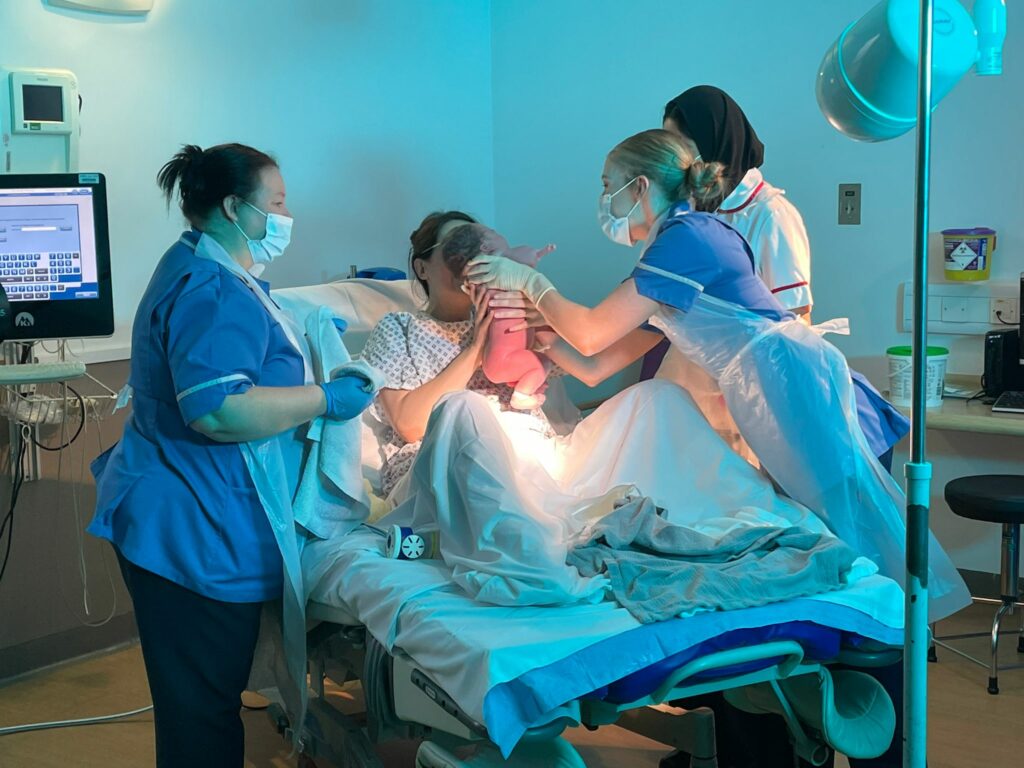 685,646 appointments carried out in hospital and community settings
2,328 babies have been born at Royal Bolton Hospital
67,497 patients attend Bolton's emergency department
Staff at Bolton NHS Foundation Trust have carried out 685,646 appointments during the first six months of 2022.
2,328 babies have been born, 7,416 surgeries have taken place and 277 people have been looked after, for an average of six and a half days, on Royal Bolton Hospital's critical care ward.
Approximately 6,000 staff across 22 trust sites, as well as in thousands of patient homes, provide healthcare services to communities in Bolton and beyond.
Six months in numbers
Despite the continued effects of the pandemic, as well as the pressures winter brought, staff throughout the trust have:
Carried out 455,075 appointments for 134,870 patients in hospital settings
Made 230,571 visits to patients in community settings
Cared for 500 babies in the neonatal department
Had 67,497 people present at Bolton's emergency department
Carried out 63,780 x-rays and MRIs
Seen 34,343 patients through the 0-19 service
Carried out 7,916 sexual health appointments, including 4,644 for STIs
Tested approximately four million samples in Bolton's laboratories
Carried out 9,939 breast screens
Carried out 5,664 diabetes appointments
The stats come as the NHS celebrates its 74th birthday.
Rae Wheatcroft, Chief Operating Officer at Bolton NHS Foundation Trust, said:
It's incredible to think that every single day thousands of our staff give help to those who need it.

"We strive to provide the best care possible for our patients and the hard work of our staff is testament to the ethos of the whole of the NHS.
Staff go the extra mile
iFM, the trust's wholly owned subsidiary which provides facilities management services, have also been making a difference for patients:
More than 915,000 bits of linen washed
More than 40,000 trays of surgical theatre instruments sterilised
Approximately 29,000 steps walked a shift by each porter (that's roughly 12 miles!)
Assessed 199 wheelchairs for patients
Rae added:
These numbers show just how many people we help throughout Bolton and how much we are working to improve their lives.

"Our staff do this 24/7, 365 days a year, and I am immensely proud of them.
For the fourth year running Bolton NHS Foundation Trust scored highest in the NHS staff survey as the best place to work in Greater Manchester.
Find your place with the trust on our jobs page.