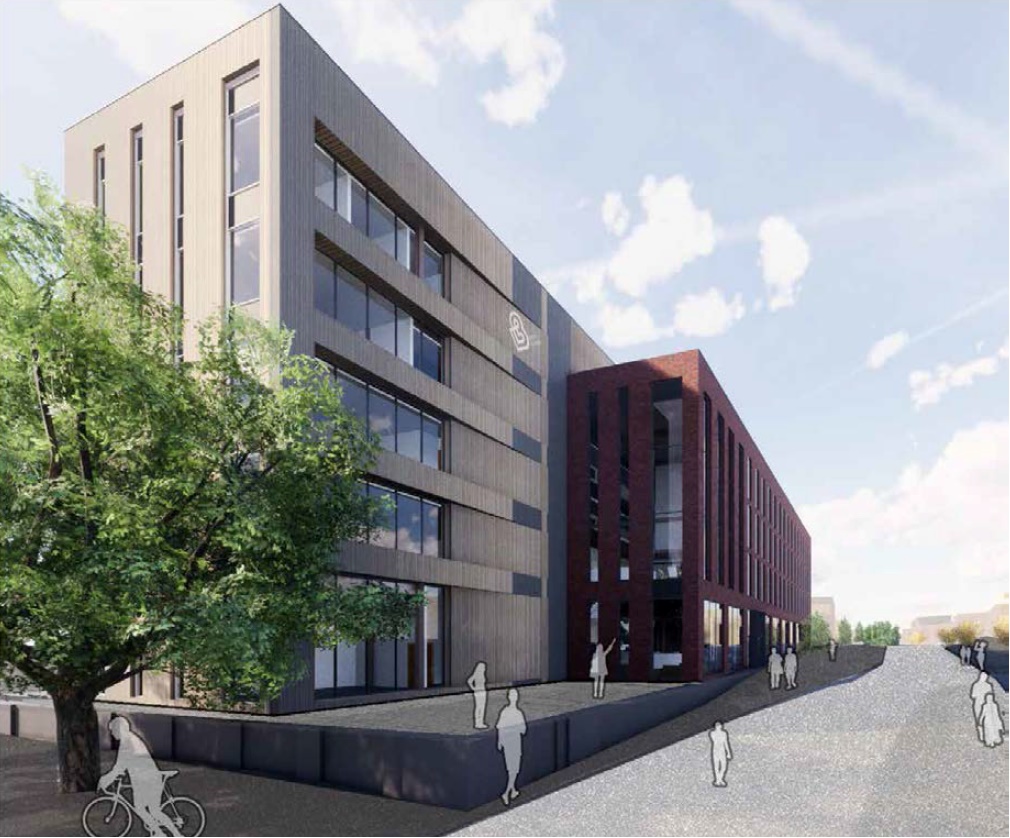 Demolition work has begun on the Royal Bolton Hospital site, ready for the new Bolton College of Medical Sciences (BCMS) build to get underway on 31st August.
The new state of the art training facility is due to open to its first cohort of students in 2024, and is thought to be the first development of its kind in the UK.
It will give people a direct route into health and social care employment, and provide training opportunities for new and existing staff by focusing on practical skills-based learning in a live hospital environment.
As part of the build, a number of unused buildings that form part of the hospital site are earmarked for destruction.
The cleared land will pave the way for the new teaching and learning space, and an additional 250 car parking spaces on top of existing on-site hospital parking.
The demolition will run until around the start of January, and during this time our partners iFM Bolton, who are delivering the work on our behalf, will be putting steps in place to make sure the impact on you is minimal.
Minimising disruption
Noise levels will regularly be monitored to ensure that patient care and experience is not adversely affected, and all staff and visitors will be regularly updated as to changes in parking provision. No spaces will be lost during any of the works, but alternative car parks may have to be used across the site.
We know that any major works can cause issues with raised noise levels and increased traffic, particularly of heavy goods vehicles. We take our environmental responsibility very seriously, and can assure you that we will be following all necessary guidance to minimise disruption and congestion.
Works include isolating and removing utilities so that demolition can begin, and ecology reports.
Demolition of Minerva Day Hospital will begin on 5th September, creating more parking space once the site is cleared – expected to be complete by mid-October.
Works will then begin on the former children's outpatients building and Lodge House, at the Minerva Road entrance to the site.
If you do have any concerns or questions whilst work is taking place, please contact iFM Helpdesk via our switchboard on 01204 390390, they will be happy to talk to you.