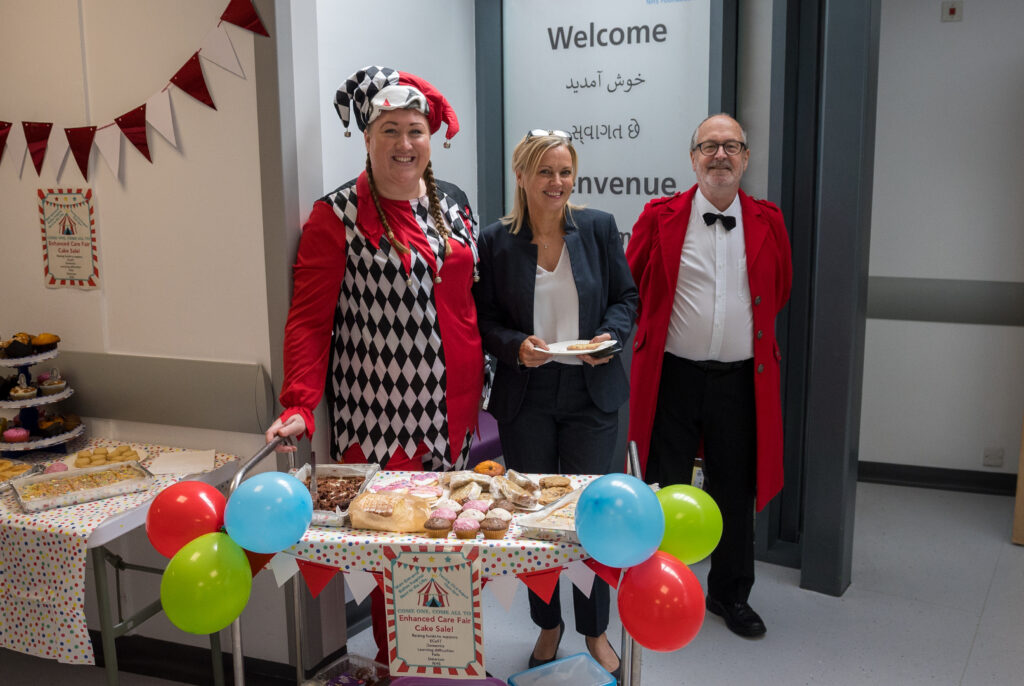 Cake sale at Royal Bolton Hospital raises £250.65
Funds raised will be used to help patients
Cakes baked by team and family members
£250.65 has been raised in a cake sale organised by Bolton NHS Foundation Trust's Enhanced Care and Support Team (ECaST).
The money will be used to benefit patients who need extra support during their time in hospital.
A range of cakes were for sale and games, including hook-a-duck and steady hand, were on hand to play.
Hayley Mason, Senior ECaST Practitioner at Bolton NHS Foundation Trust, said:
The money will be used to buy distraction therapy equipment for our dementia patients.

"Distraction therapy is so important because it's about treating the patient's mind, not just their body.

"Sometimes a patient might not want to eat, drink or take their medication or get up out of bed, but by offering a distraction, like a game of dominoes for example, then while they're sat up in their chair they'll have a drink.

"It's mentally stimulating and benefits their minds.

"Thank you to everyone who got involved and helped raise so much to help our patients!
Hayley and Robin Usher, a volunteer at the Trust, dressed up to entice people to the stall on Tuesday 23 August, 2022.
"Patient-focused approach"
Angela Hansen, Deputy Chief Nurse at Bolton NHS Foundation Trust, said:
Providing the care our patients need is instrumental in helping them to recover.

"We never stop looking for ways to provide the highest level of care for our patients and I am so proud of the Enhanced Care and Support Team for their patient-focused approach.
For the fourth year running Bolton NHS Foundation Trust scored highest in the NHS staff survey as the best place to work in Greater Manchester.
Find your place with the Trust on our jobs page.
Cake sale at Royal Bolton Hospital