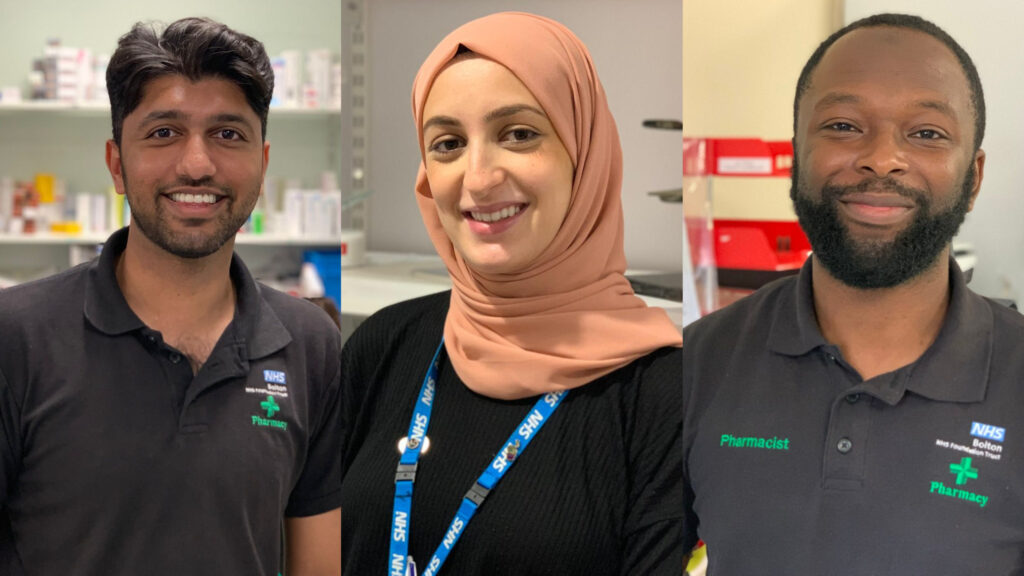 Ahead of World Pharmacists Day 2022 this Sunday (25th September), Bolton NHS Foundation Trust is celebrating it's incredible pharmacy teams who work together to improve global health outcomes.
Our pharmacists work around the clock to support teams right across the Trust.
This includes identifying and providing medication, overseeing stock, ensuring our medicines are safe, and researching new treatments that transform and save lives.
Leaders in patient safety
Our expert teams of pharmacists and technicians are always on hand to provide information and advice to staff and patients to make sure medication is used correctly and has the maximum benefit.
The work they do day in, day out enables us all to stay healthy – and the outbreaks of Coronavirus and Monkeypox act as an important reminder of how critically important their work is.
To mark World Pharmacists Day, we're shining a spotlight on the diverse roles within Pharmacy which help to deliver the highest quality of care and treatment for our patients.
Spotlight: Pharmacy staff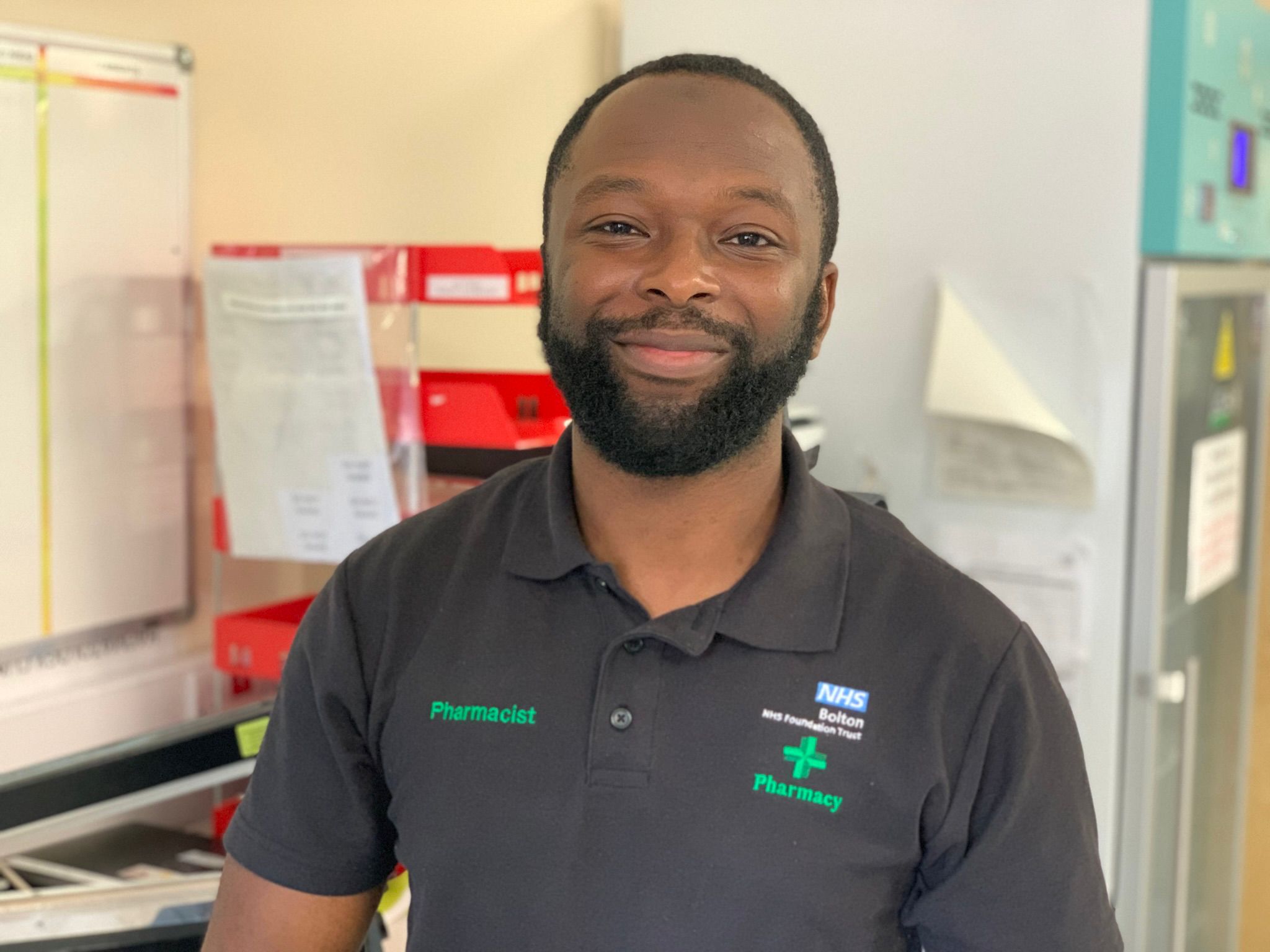 Name: Hakeem Suleiman
Job title: Specialist Clinical Pharmacist for clinical trials
Hakeem Suleiman, Specialist Clinical Pharmacist for clinical trials, explains how exciting it is to be at the heart of research in Bolton.
Day-to-day I'm split between working on the wards and managing any clinical trials that the hospital is involved in.

"In the mornings you can usually find me on the wards and making sure that medicines prescribed to patients are appropriate and that it's easy for them to take.

"In the afternoon I am usually working with the research department to introduce new trials and managing any medications that are supposed to be tested.
It's within the research department where Hakeem is able to help develop new treatments to fight some of the world's biggest health threats.
He was part of the amazing team at Bolton involved with the COVID RECOVERY trial, something he's incredibly proud of.
The COVID RECOVERY trial was new medicines that hadn't been tested on a novel disease. It was a case of making sure any medicines we used in the clinical trials are being managed appropriately and handled safely.

"It does get exciting because you are at the forefront of anything new and ground-breaking with medication.

"You are always aware of what's in the pipeline. How a drug behaves in the lab is completely different to how it might behave in the real world, so we're trying to bridge that gap.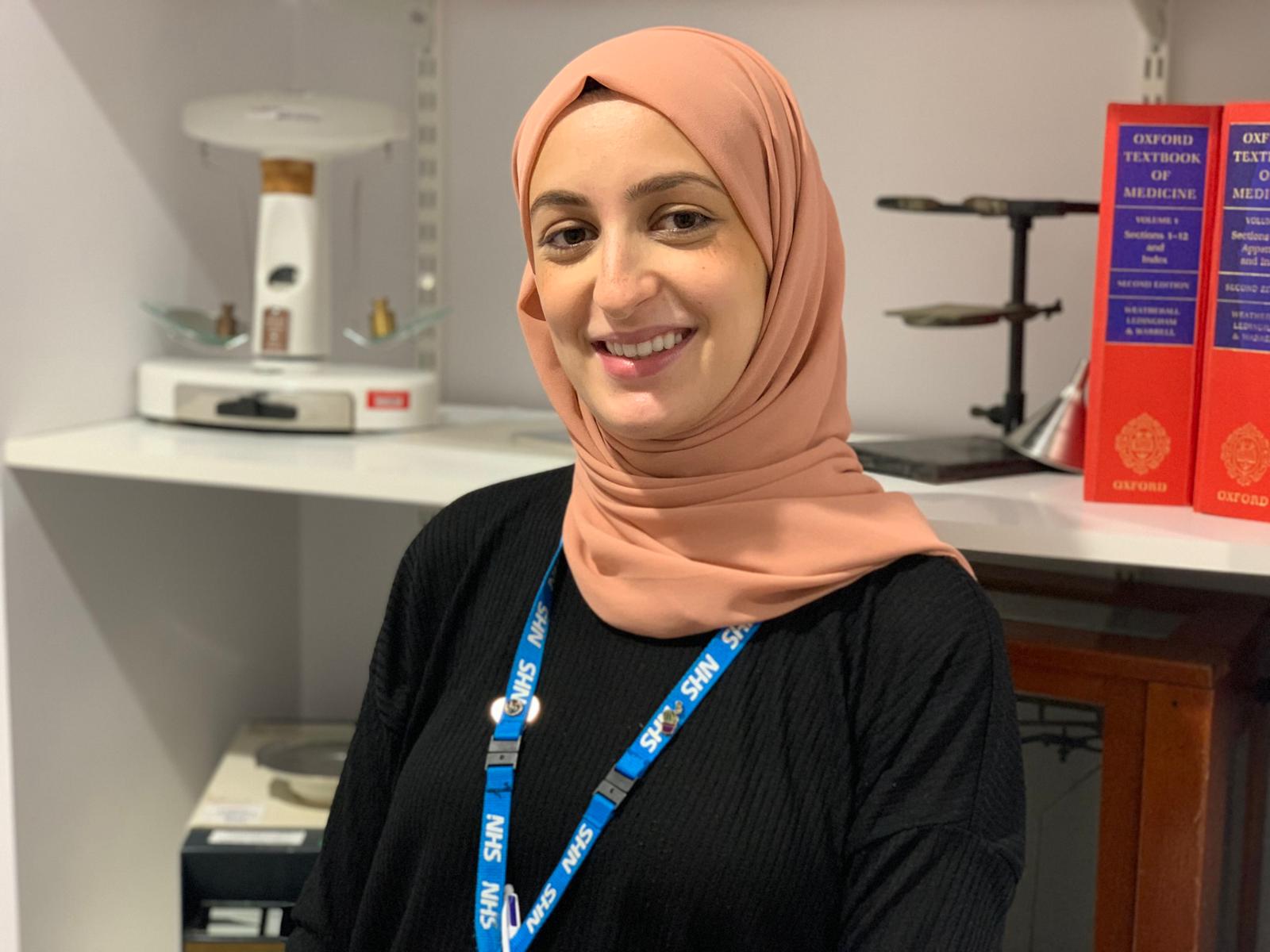 Name: Fatima Arosi
Job title: Gastroenterology Specialist Pharmacist
Our pharmacists make a positive difference to patients' lives every single day.
Fatima tells us about how that's a big part of her role.
Part of my job involves looking after the Gastroenterology Department and the ward too, so looking after the patients on there and making sure they're receiving the correct medications.

"The other part of my other role is looking after the Inflammatory Bowel Disease (IBD) team, which includes running a clinic for patients with Chron's Disease and ulcerative colitis that are started on new medications, so that's all about supporting them through that process.

"It can be such an overwhelming diagnosis to have and having myself there, who knows the medications inside out, I can talk them through it all step-by-step as it can be a scary process and I think patients really appreciate that support.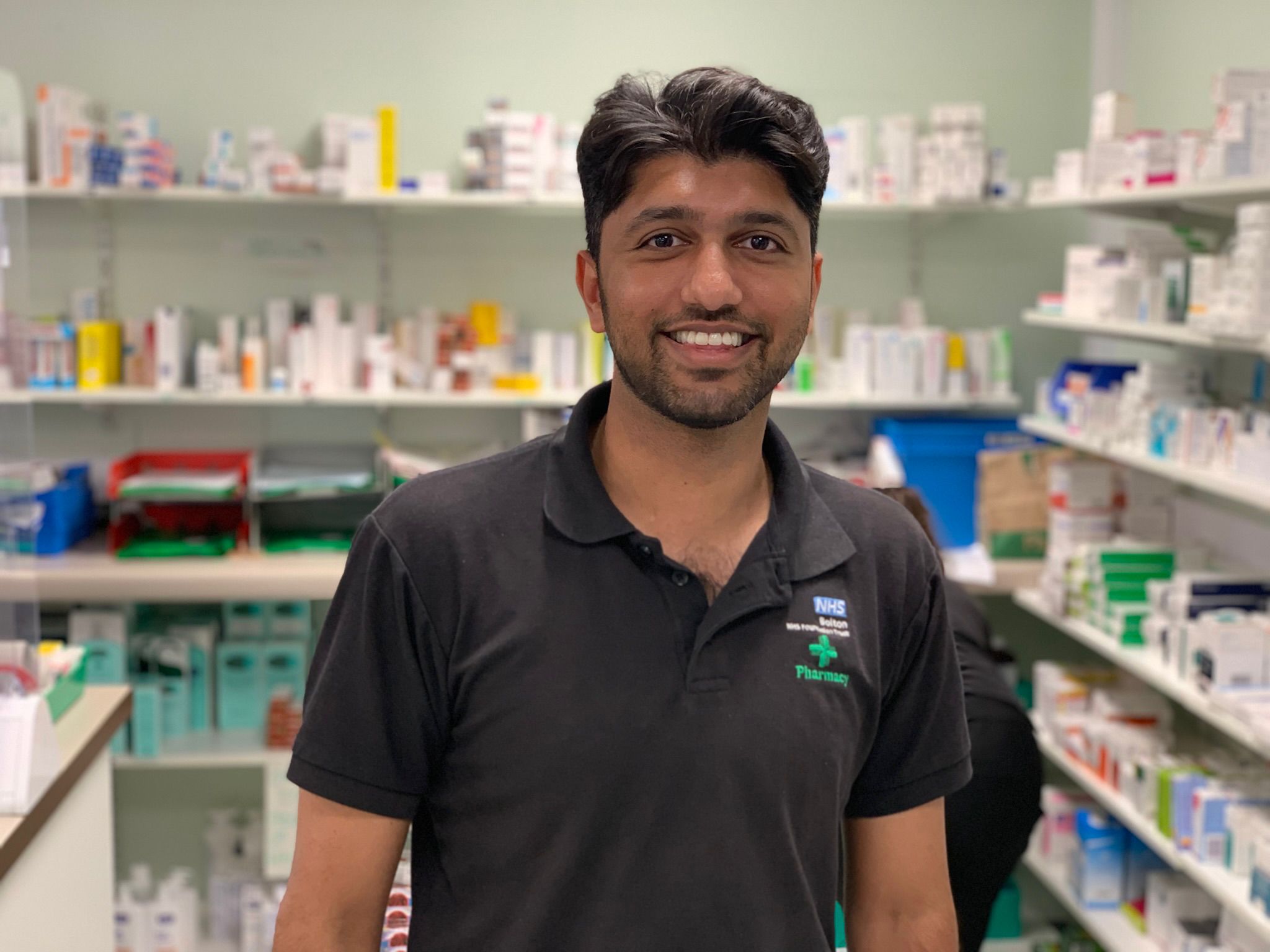 Name: Ribal Ahmed
Job title: Risk Management and Medicines Safety Officer
For our Pharmacy team both patient and medicine safety runs at the heart of everything they do to ensure everyone receives the best possible care and treatment.
The Medication Safety Team consists of two Medicines Safety Pharmacists, a Medicines Safety Nurse and a Medicines Safety Technician.
My role is about reviewing all the incidents within the Trust relating to medications. I'll take a look at why they are happening, and then working with my team we'll put measures in place to prevent similar incidents happening again in the future.
We have a lot of measures in place across the Trust to prevent incidents happening in the first place. A key part of it is educating staff about the procedures and then updating any information if it's out of date or needs updating.

"I work with all of our Divisions because medications are used with nearly every single patient. We look at different factors which may affect medications and our patients, and safety considerations for different patient groups.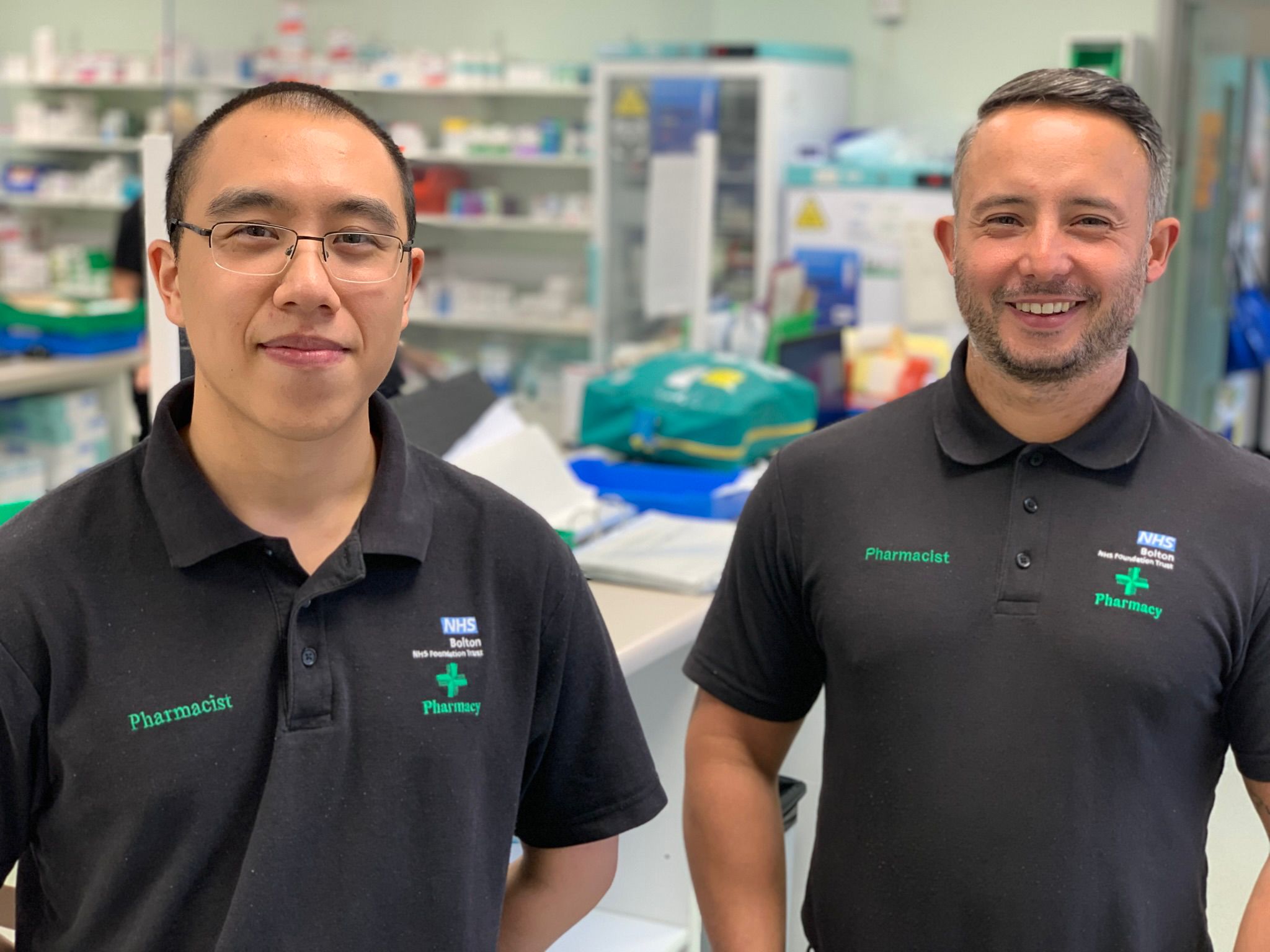 Name: (L-R) Robert Lee and Kyle Cromey
Job title: Electronic Prescribing and Medicines Administration (EPMA) Specialist Pharmacists
As a Trust we're driving forward our digital agenda to improve patient safety.
Robert and Kyle, EPMA Specialist Pharmacists, explain how electronic systems enhance how we prescribe and review medication.
Robert said:
We work really closely with other teams within the Trust, not just within pharmacy, but with specialist doctors and specialist nurses.

"It's essentially anyone who touches the health system when it comes to medications, and they come to us asking if there is any way to make the electronic system better, safer, and easier to use.
Kyle added:
Patient safety underpins absolutely everything and technological advancements enable us to do our jobs, enable clinicians to do their jobs, and patients have more positive outcomes as a result.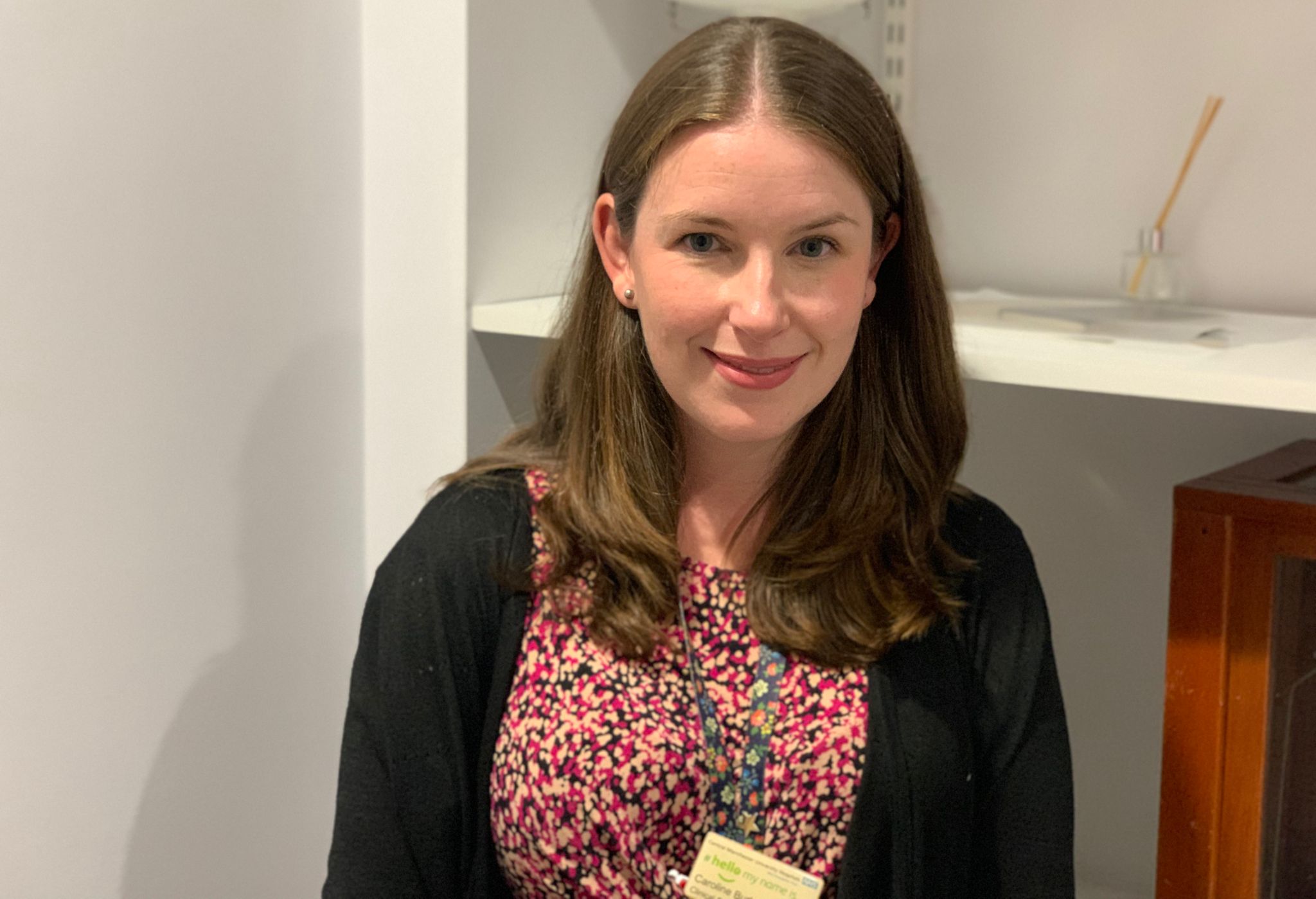 Name: Caroline Burke
Job title: Lead Antimicrobial Pharmacist
Lead Antimicrobial Pharmacist, Caroline Burke, explains how she makes sure patients are getting the right antibiotics and how we're joining the global mission to tackle antibiotic resistance.
Some people may be familiar with the term antimicrobial stewardship, and that's where I make sure that the antibiotics and other antimicrobials that we use are for the right bug and the right patient.

"If a patient has an infection we want to make sure that the infection is appropriately treated, that we minimise the side effects a patient might experience, and also eradicate the presence of that bug within their body.

"Antimicrobial resistance means we need to make sure we're using the most appropriate treatments for infections.

"There's a global cost too in ensuring we're using the most effective antibiotics to ensure we can them working for years to come and minimise any risk of resistance occurring.
For the fourth year running Bolton NHS Foundation Trust scored highest in the NHS staff survey as the best place to work in Greater Manchester.