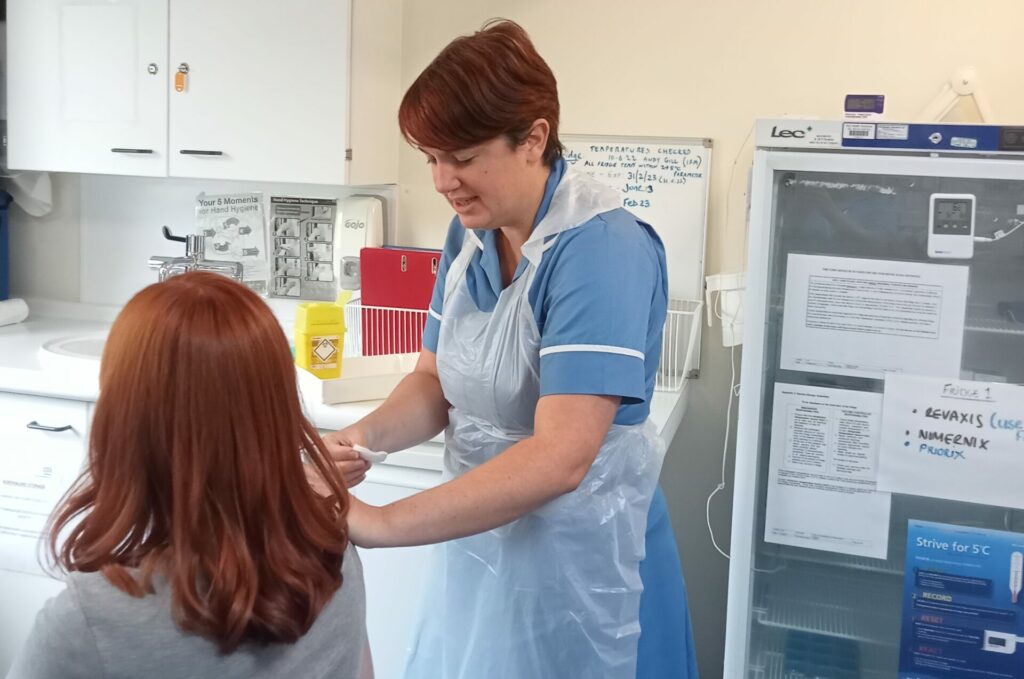 Mental health support available as new school year begins
Advice for parents whose children are struggling with changes in life
Autumn school vaccination programme gathers pace
Bolton NHS Foundation Trust is sharing key health and wellbeing advice for parents and young people as thousands of children return to the classroom.
Whilst starting or returning to school can be an exciting time for a lot of children, for some it can be increase feelings of stress and anxiety as they adapt to new environments.
Disruption to routines, problems with bullying or starting a new school or college can all impact the way a young person feels.
Bolton Integrated Health and Wellbeing 0-19 Services have a number of tools in place to ensure both young people and parents can access advice and support to ensure no one has to struggle on their own.
Chat Health is a confidential text line ran by Bolton's Public Health Nurses that's available Monday to Friday 8am-8pm / Saturday and Sunday 12-4pm:
Chat Health for parents: 07507 331751
Chat Health for young people (11-19): 07507 331753
The Parallel also offers a holistic health and wellbeing service to young people who live in Bolton, attend a Bolton school or college, or have a Bolton GP.
A drop-in health and wellbeing clinic is available six days a week to address any issues a young person may have, including their physical, sexual, social and emotional health needs.
Patricia Bond, Public Health Matron at Bolton NHS Foundation Trust, said:
Everyone is affected differently to changes in their life and there is no right or wrong way for young people to respond.

"It's all about helping to build and promote resilience and letting young people know there are lots of ways to find support.

"Our services are always on hand for any young person struggling with their mental health to reach out, and we will do all we can to ensure they receive the right support for them.
School vaccination programme gathers pace
As the new academic school year gets underway the Bolton Immunisation Team will be delivering routine vaccinations to high school children across the borough, including:
HPV (Human Papillomavirus). This is a universal programmes offered to all pupils in Year 8 on a two dose schedule.
Tetanus, Diphtheria, Polio and Meningitis ACWY Vaccinations. These are typically delivered in Year 9 or Year 10 – year groups very by borough.
MMR (Measles, Mumps, Rubella). As a team we check the MMR status for all young people in Year 10 and will offer this vaccine for any young person who is identified as incomplete or outstanding.
The immunisation team are now in preparation mode to ensure the safe and effective delivery of the HPV vaccine to all Year 8 pupils in Bolton.
As part of their mission to boost vaccine uptake an online video has been created to be shown in school assemblies and to parents.
The video is currently being adapted to meet the needs of Bolton's diverse communities to ensure everyone can easily access the vital information.
Louise Carbin, Immunisation Team Coordinator at Bolton NHS Foundation Trust, said:
We know this vaccine is making a real difference to people's lives so that's why it's our main focus to increase uptake.

"The vaccine has reduced pre-cancerous cervical disease in women by up to 71%, and offering the vaccine to boys will further reduce the burden of cancer in both sexes.
For more information about the range of support and services available for young people in Bolton, visit our website.