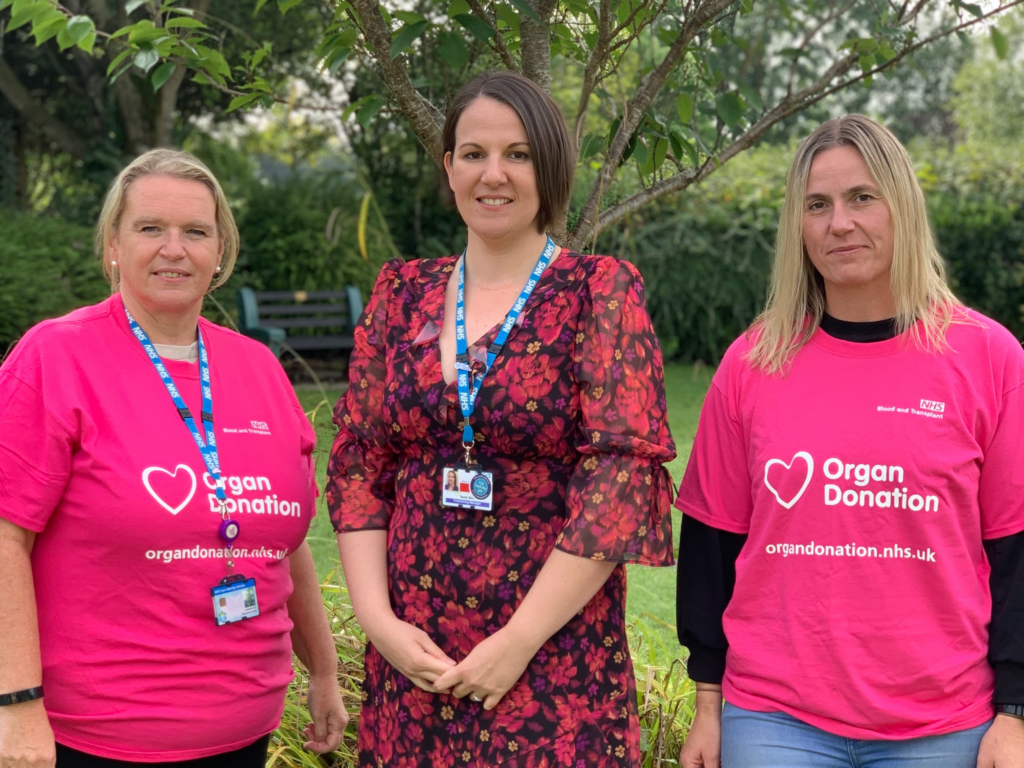 Garden of Reflection to honour those who have gifted organs
More than 150 suitable donors referred since 2015, saving 51 lives
New garden to also provide space to remember lives lost during COVID pandemic
On Organ Donation Week 2022, Bolton NHS Foundation Trust is revealing plans for a new Garden of Reflection to remember those who have given the gift of life.
Since 2015, the Trust has referred more than 150 suitable donors for organ donation resulting in 46 organs being donated, saving 51 lives.
Thanks to funding from Our Bolton NHS Charity, the new garden will honour those efforts to transform lives by encouraging more conversations about organ donation, and providing a tranquil space for families to visit.
Suzanne Lomax, Bereavement Lead at Bolton NHS Foundation Trust, said:
This will be a really important area, not only for our families whose loved ones have been kind enough to donate but also for our staff to reflect.

"When a loved one dies families and friends can experience huge loss and often feel very isolated, and this area will help to support a person during and following bereavement whilst recognising the amazing gift given to save the life of another.

"We would like to celebrate and thank all of our donor families for what they have done to help others.
The garden will be created on green space opposite the hospital's Emergency Department, with paths leading off the to the Trust's faith facilities for people to access further support.
It will also provide a space to remember the lives lost during the Coronavirus pandemic, including NHS colleagues who died in service.
Sarah Skinner, Manager at Our Bolton NHS Charity, said:
We're really proud to be supporting the Garden of Reflection in collaboration with the Trust, it's so important that this space is here as a visible reminder for people to have those conversations about organ donation.

"This also builds on the work we're doing with NHS Charities Together to ensure staff have accessible rest facilities and for people to be able to come outside and take a moment to pause and reflect and enjoy the benefits of nature.

"We're able to provide for patients by supporting our staff in really meaningful ways, but creating this area for patients and their loved ones to come and reflect in the same way is equally important.
During Organ Donation Week, Bolton NHS Foundation Trust is encouraging people to sign up to the NHS Organ Donor Register to make their donation decision known.
Hannah Durrant, Emergency Department Consultant and Clinical Lead for Organ Donation at the Trust, said:
The Garden of Reflection can offer families and friends of organ donors a place to come and spend time and reflect on their lives and the gift they provided.

"Having the conversation about your organ donation decision is so important so that we can respect and honour our loved one's wishes after they die.