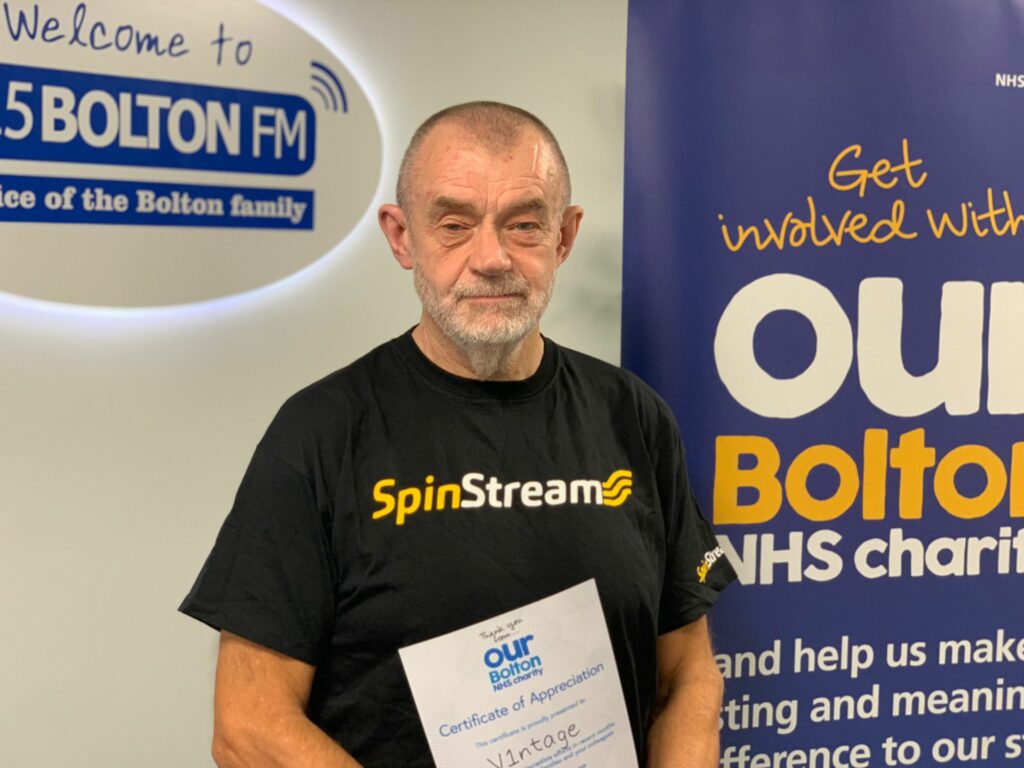 Bolton dad, Gareth Price, cycles 10,000 metres in altitude for charity
Hundreds of pounds raised will support community maternity initiatives
Gareth has now set more ambitious challenges for 2023 to mark 75 years of the NHS
A dad from Bolton has raised hundreds of pounds for Our Bolton NHS Charity after conquering the Italian Alps and Dolomites in an epic cycling challenge.
Gareth Price, whose partner and daughter were cared for by maternity staff at Royal Bolton Hospital in 2018, set himself the ambitious target to cycle 10,000 metres in altitude across six days in September.
Despite battling some challenging weather and a cold, Gareth finished with half a day to spare and smashed his £500 target to raise more than £600.
The money will help to provide resources for community midwives to run support groups for mums-to-be and new mums who are struggling with feelings of isolation or anxiety.
Other ideas include creating bespoke wall art in waiting areas so that parents-to-be can wait for a scan or appointment in a more relaxing and comforting space.
Gareth said:
Our little girl is nearly four and we had an amazing couple of days in Royal Bolton Hospital during and after her birth. To show my thanks I just want to help and do something that will make a difference.

"We managed to overcome some freezing temperatures, and just two days after crossing one of the mountain passes it was closed off due to snow, reminding us of just how unpredictable the weather can be at that altitude.

"It feels incredibly rewarding to have completed the challenge and break my fundraising target, and I'm already looking forward to more challenges next year.
Sarah Skinner, Manager at Our Bolton NHS Charity, added:
The time, expense and passion that goes into fundraising events, and the impact they have on staff and patient wellbeing, can never be underestimated.

"We have been blown away by Gareth's energy and enthusiasm to raise money and make a difference for other families using our maternity services.

"A huge thank you to Gareth for his loyal support, the fact he has inspired people to give in these challenging times is a testament to his determination.
Gareth has already signed up to another year of bumper fundraising for Our Bolton NHS Charity in 2023, including another Alps challenge to coincide with the NHS' 75th birthday.
People can continue to support Gareth by texting MOUNTAIN to 70580 to donate £5.
To text more or less (up to £20), text MOUNTAIN plus your chosen amount (E.g. MOUNTAIN10 to donate £10).
Texts cost one standard-rate message plus your donation amount. Alternatively, you can support Gareth using his JustGiving page.
To find out more about the invaluable work Our Bolton NHS Charity, visit the website.