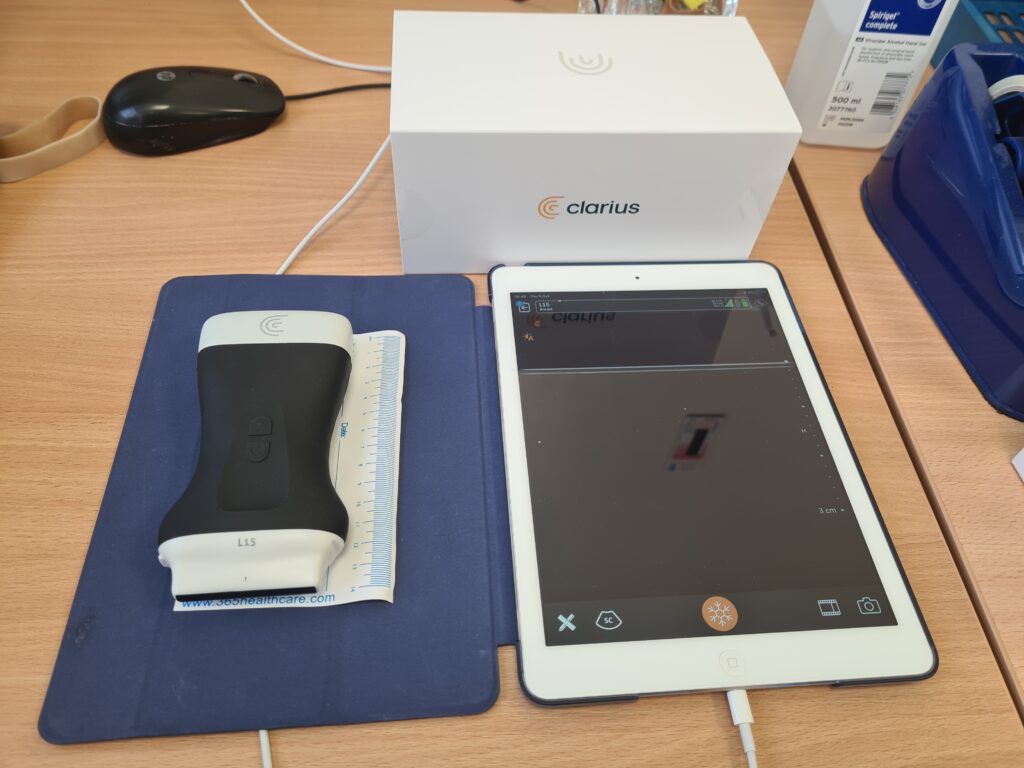 Evergreen Suite, home to Bolton's Breast Services, at Bolton NHS Foundation has received a very generous donation of equipment from Boot Out Breast Cancer.
The suite has been gifted a Clarius Portable Ultrasound device, costing more than £4,000, by the breast cancer charity.
The device will allow surgeons and nurses to locate tumors quickly, speeding up the treatment process for patients.
Consultant Oncoplastic Breast Surgeon, Mr. Ricardo Pardo-Garcia, explained how the device will have a positive benefit to him and his colleagues.
He said:
Sharon Chantry, from Boot Out Breast Cancer, immediately answered our request and donated the device, which we have already received and are using in the unit.

"The ultrasound will be used by our surgeons to assist in theatre in cases with palpable tumors to determine their exact position and depth in the breast.

"It can also be used to get a clear margin if the tumor is close to the excision being performed.

"The ultrasound device will tell us where tumor is in relation to the margin and will let us know if we have to increase the margin.

"The device will help us reduce the number of cases required to return to theatre for a re-excision of the margins.
Staff will be trained to use the device in clinics to drain seromas with more precision, and will reduce demand from the unit on Bolton NHS Foundation Trust's Radiology Department.
The device enables Bolton's Breast Service to take another positive step towards increasing standard of care and become one of the few units in the UK where surgeons use the device and techniques to treat patients in collaboration with the Radiology Department.
Boot Out Breast Cancer has previously donated three Mammography Chairs worth in excess of £6,000.
Abdul Goni, Charity Engagement Coordinator, said:
The device will benefit many more patients receiving treatment at the Evergreen Suite.

"Thank you to Boot Our Breast Cancer, we are incredibly grateful for your generosity.
Find out more about Our Bolton NHS Charity and how you can donate on its website.