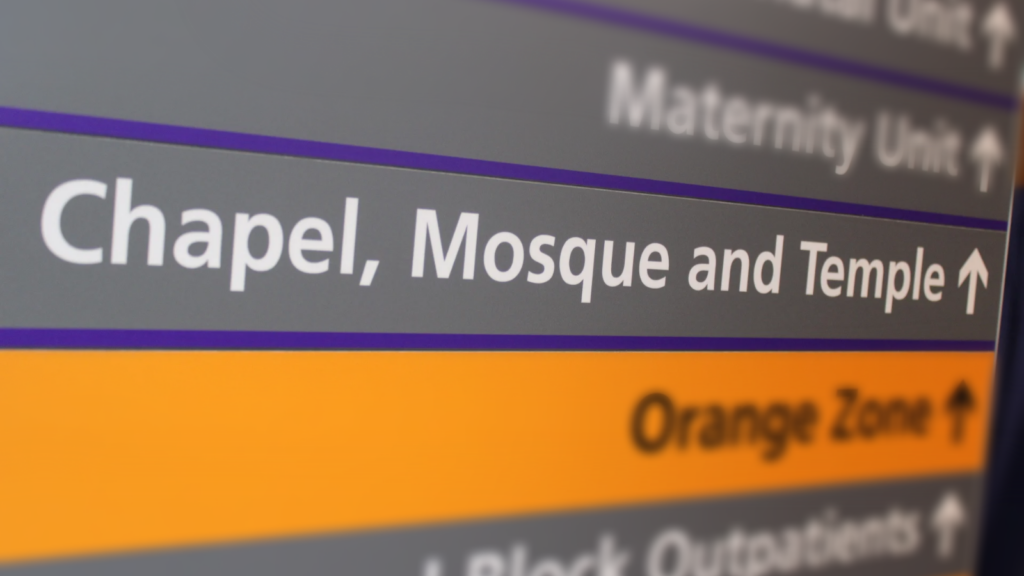 Plans for revamped faith facilities at Royal Bolton Hospital are underway, following significant donations from the Bolton community to Our Bolton NHS Charity.
We're thrilled that work on the newly located Mosque and Temple, housed behind the main hospital building, will start on Monday 7 November 2022.
The current facilities, situated near the hospital's maternity unit, are not fit for purpose due to space restrictions and limitations in the rooms themselves.
The new facilities will include separate ablution areas for male and female worshippers, and designated space to allow the congregation to worship separately, as is obligatory in the Muslim faith.
The space will also include a community room next to the Temple, which will be available for staff and patient use.
At a cost of around £430,000, this project has been charitably funded by Our Bolton NHS Charity, and an NHS Charities Together grant, to support patients and staff with their spiritual wellbeing whilst at work, or during their time in hospital.
Our Bolton NHS Charity supports Bolton NHS Foundation Trust by going over and above what the NHS funds, to make a lasting and meaningful difference to the people of Bolton.
Collectively we are committed to initiatives that support the communities we care for, caring for our staff, and ensuring that we are fully reflective of our diverse population in all that we do.
You can still support the project, or other patient and staff initiatives, through Our Bolton NHS Charity. Find out more by visiting our website, or arranging a meeting with the Charity's Manager, Sarah Skinner via email sarah.skinner@boltonft.nhs.uk.
It is hoped that the works will be complete and the facilities open in time for the holy month of Ramadan, 2023.