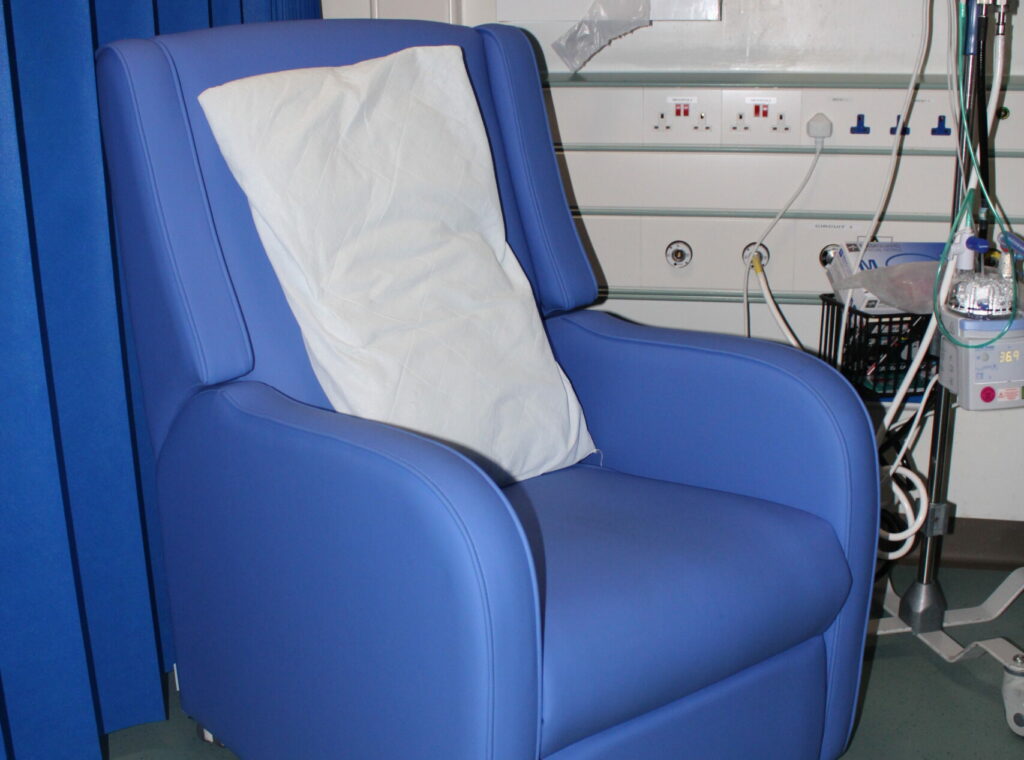 Royal Bolton Hospital receives delivery of new chairs designed to support babies development
Thanks to fundraisers and donors, hundreds of families will benefit
Future donations to Our Bolton NHS Charity will help to fully embed FiCare model
The Neonatal Unit at Royal Bolton Hospital has received nearly a dozen new skin-to-skin chairs that are designed to support the development of babies and the bond they have with their parents.
The chairs help to ensure parents are comfortable when they're spending quality time with their baby for skin-to-skin contact or to feed them.
Thanks to the incredible generosity of fundraisers in Bolton and the surrounding areas to Our Bolton NHS Charity, an estimated 650 babies and families will benefit each year from the £18,000 investment.
Unicef's 'The Baby Friendly Initiative' highlights the benefits of skin-to-skin contact for newborn babies, which include:
Calming and relaxing both the mother and baby, reducing stress
Regulating the babies heart rates, breathing and temperature
Reducing the amount of time babies need to spend hospital
Lisa Hobbs, Infant Feeding Coordinator and Senior Neonatal Practitioner at Bolton NHS Foundation Trust, said:
The addition of these new chairs will make a huge difference to our families as we want them to feel as comfortable as possible whilst they stay with us.

"We see first-hand what it means for our parents to experience skin-to-skin and to connect with their precious baby after birth. We cannot thank our donors and fundraisers enough for their passion to support other families.
Sarah Skinner, Manager at Our Bolton NHS Charity, added:
Many of our supporters have spent time on the Neonatal Unit and tell us our wonderful staff were incredibly supportive and became like family.

"That's why time after time we see people wanting to give back to the Neonatal Unit because they've seen first-hand the incredible work that takes place in Bolton to look after our special babies and their loving families.

"We are delighted to funds these chairs through donations to Our Bolton NHS Charity and support Bolton NHS Foundation Trust in its aim to become a fully accredited FiCare provider.
The FiCare model supports and educates parents and carers to become an integral part of their baby's care in partnership with the neonatal team. An accreditation panel recently praised staff for how they support families and babies on their neonatal journey.
Future donations to Our Bolton NHS Charity will help support the Trust to invest in new equipment and initiatives that fully embeds the FiCare principles.
To find out how to get involved with fundraising for Our Bolton NHS Charity, visit the website.