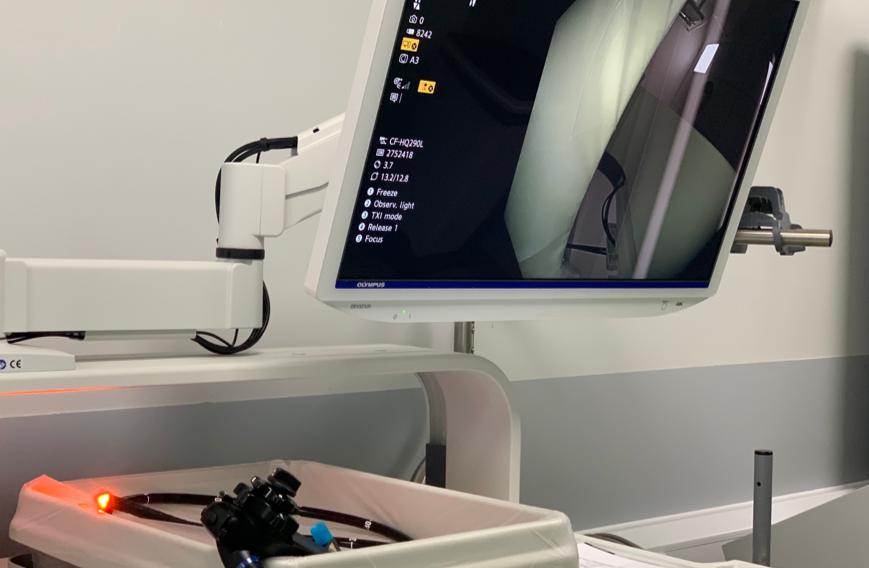 The Bowel Cancer Screening Programme at Royal Bolton Hospital has been praised for the quality of service delivered to patients.
A team from the NHS Screening Quality Assurance Service (SQAS) visited the hospital in November 2022 to assess the service, looking at how health workers are improving bowel cancer screening and making it easier for eligible people to access a high-quality service.
Information and data were submitted to demonstrate the impact of the service, and staff, including from pathology and radiology services, took part in interviews and peer reviews as part of the visit.
Amanda Peet, Programme Manager at the Bolton Bowel Cancer Screening Programme at Bolton NHS Foundation Trust, said:
We are so proud of the initial feedback we have received and it's a great reflection on the incredible work of staff.

"Thanks to the hard work of all the team we are now in much stronger position and continue to strive for excellence in everything that we do.
The SQAS also commended Bolton for meeting the deadline to extend the age of those who are able to be invited for a bowel cancer screening, against the backdrop of the COVID-19 pandemic.
Originally, the programme only invited those who are aged 60 – 74 years old, but in 2018 the government agreed to expand the offer to people aged 50 and above.
'Save even more lives'
In April 2022, Bolton successfully began to expand the offer to include 56-year-olds across Bolton, Salford and Wigan, and in August 2022 extended further to include those aged 58.
Amanda added:
By gradually expanding the age offer of bowel cancer screening we'll be able to save even more lives across Greater Manchester by preventing and detecting bowel cancer as early as possible. We would encourage anyone who receives their offer to take it up.
A final report from the SQAS will be published soon.