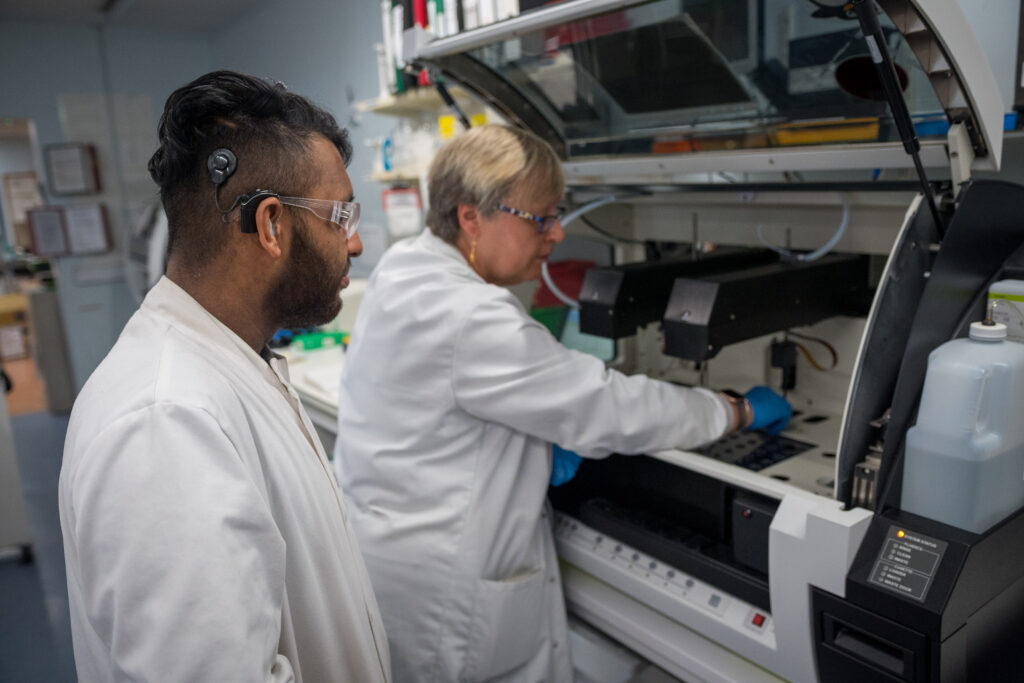 Patients to be able to book blood tests with their blood request form
New online portal launching in March
Booking portal aims to reduce waiting times for patients
Adults who need to book a blood test will soon be able to use an online portal to get an appointment.
The online portal will be available for use 24 hours a day, seven days a week.
The new system is for when patients have been advised by their GP, or by a clinic, that they need to book a blood test that can't be done there.
The booking portal for these referred patients will launch in March, with appointments available from Monday 3 April 2023.
Appointments can be booked between 8.45am and 4.20pm, Monday to Friday.
Patients will only need to provide basic information to book their appointment:
Their blood request form
Name
Email
Address
Phone number
Date of birth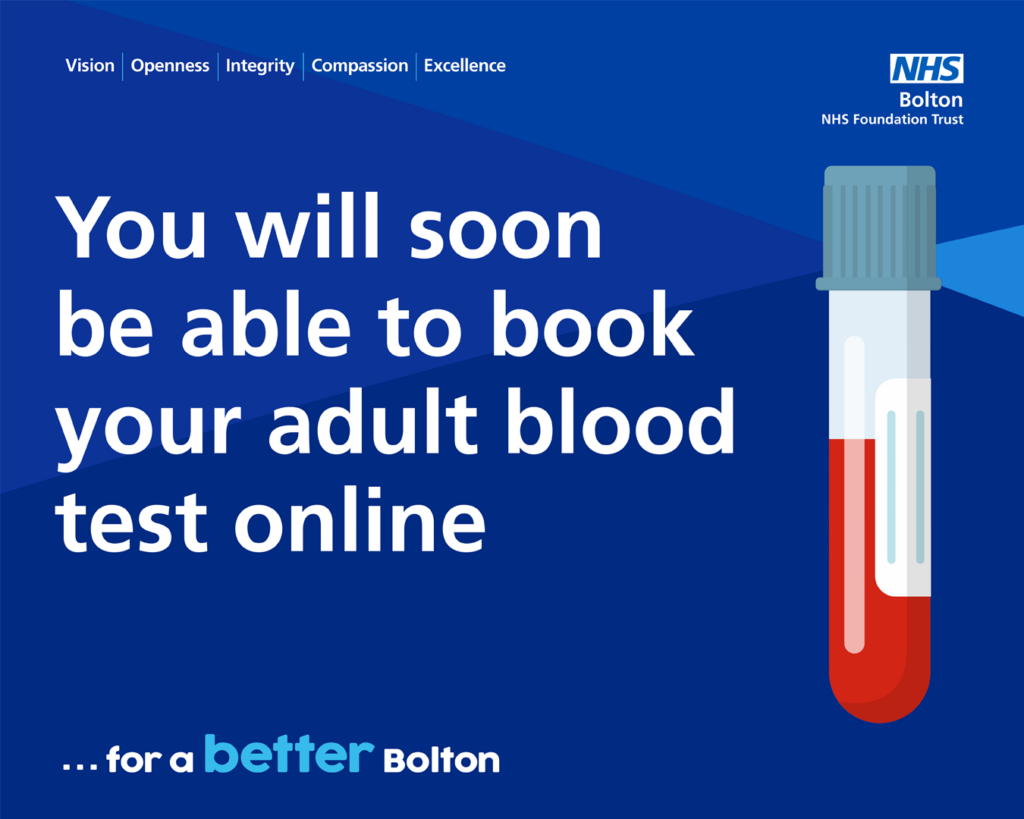 Ryan Calderbank, Divisional Director of Operations for Diagnostics and Support Services at Bolton NHS Foundation Trust, said:
We want to make sure healthcare is easy and accessible for all, and making access to blood tests easier for people who may otherwise have struggled will help us to achieve this, as well as putting patients in control by using digital technology.

"Not all clinics or GP surgeries may able to provide some of the more complex blood tests so this new system will help to ensure that these blood tests and referrals are made in good time.

"Our new online booking portal should also help to reduce the amount of time people wait to access a blood test and get the results they need.
Phil Henry, Diagnostic and Support Service Operational Business Manager at Bolton NHS Foundation Trust, said:
We're using technology to help improve our patient experience and ensure people can quickly and directly access blood tests when they've been referred to us.

"However, we are still making sure that those who need to ask questions about the process can speak to someone and get the answers they need.
Patients who require more complex tests, or who have additional questions about the process, will still have the option to speak to a member of staff between 10am-12pm, Monday-Friday on 01204 390923, but will not have access to additional slots.
Paediatric bookings are not changing, with the process remaining to call 01204 463190 when referred by clinic or GP.