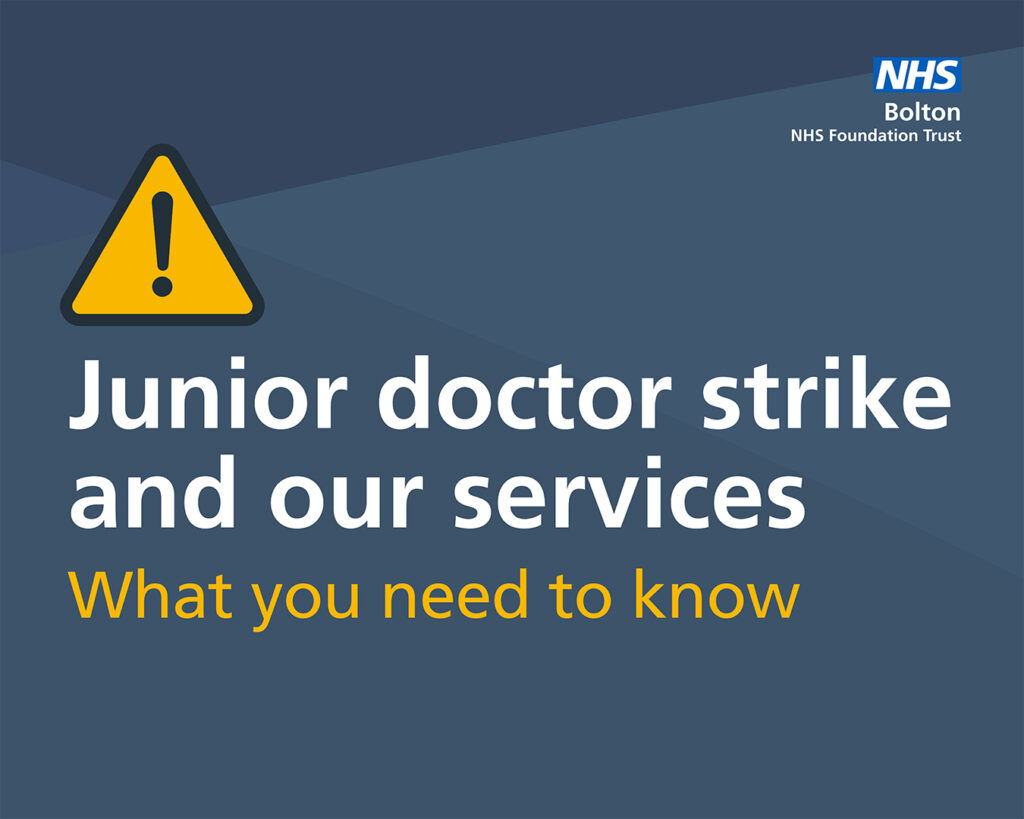 Junior doctors have voted to take strike action on Monday 13, Tuesday 14 and Wednesday 15 March.
As a result, many routine appointments and procedures will be postponed, to help us focus on keeping our sickest patients safe.
We will be contacting patients directly to let you know if your appointment has been postponed.
If you have not heard from us, please attend your appointment as normal. There is no need to call to check if your appointment is going ahead.
We are still here to support you throughout this time. Our urgent and emergency services are here to help those who need it, just like at any other time. The Be The Difference Bolton website has information to help you choose the right NHS service for your health need.
The While you wait website also has lots of helpful information on staying well whilst you wait for treatment.