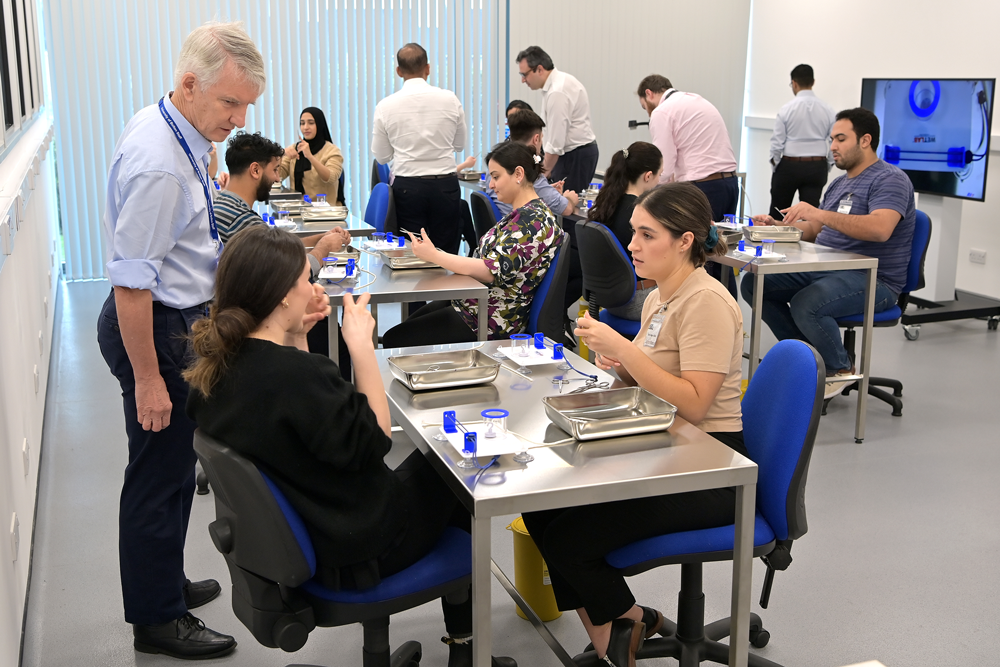 14 young doctors pass inaugural course
Course aims to teach correct basic techniques
Skills will be used by surgeons throughout their careers
14 young doctors have passed the inaugural Basic Surgical Skills course at The Institute of Medicine at the University of Bolton.
The two-day Basic Surgical Skills course was designed to instil core surgical skills at the start of a surgeon's training by teaching the correct basic techniques.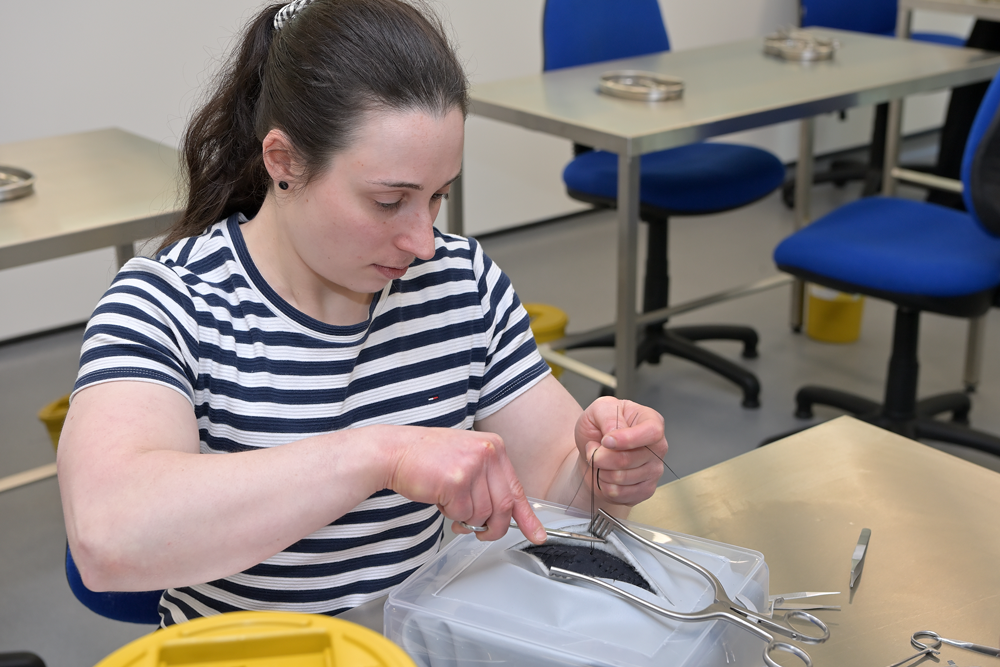 It covered a range of topics, including:
instrument handling
knot tying
suturing techniques
fine tissue handling
wound management
diathermy
Feedback from students was positive, with one commenting:
What a credit the faculty team were; I cannot stress how incredibly helpful and encouraging they were.

"They played a massive part in the overall success of the course.
Another student added:
I felt very accepted and valued as a woman in a field traditionally dominated by men.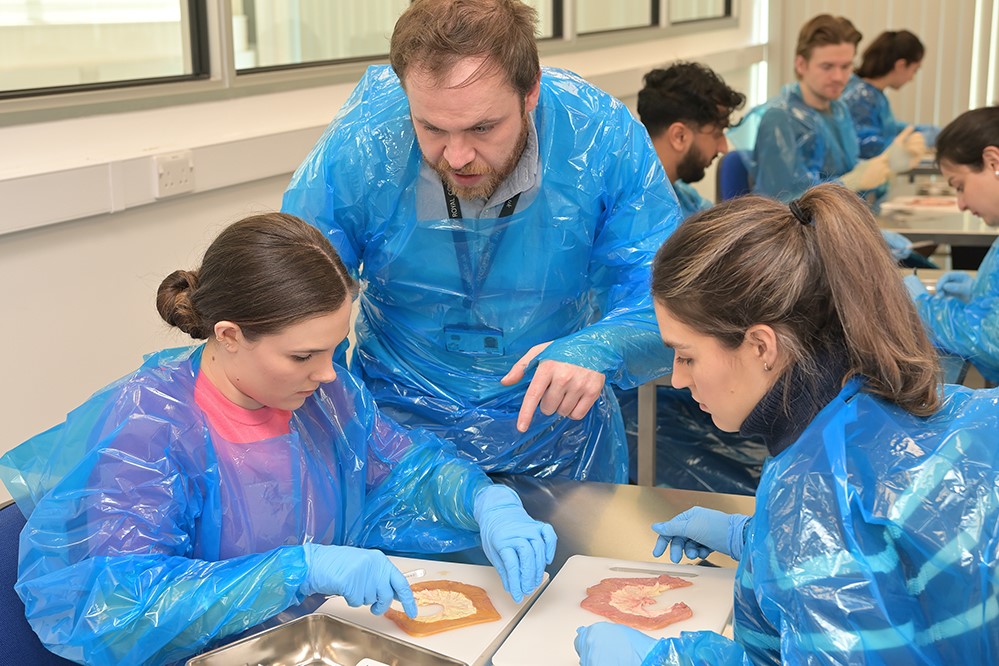 The course was taught by Bolton NHS Foundation Trust's Steve Hodgson, Joseph Varghese, John Ferns, James Pollard, Reza Zadeh and Madu Onwudike, and was overseen by the Royal College of Surgeons of Edinburgh.
Steve Hodgson, Consultant Orthopaedic Surgeon at Bolton NHS Foundation Trust, said:
It was a resounding success, with a fantastic 100% pass rate, and has set the tone for the future of medical education at the Institute of Medicine.

"The Institute of Medicine plans to expand its course offerings and provide more opportunities for students to develop their medical skills and knowledge.

"With the support of highly experienced faculty's and a commitment to providing high-quality education, the Institute is poised to become a leading institution for medical education in Greater Manchester.
Francis Andrews, Medical Director at Bolton NHS Foundation Trust, said:
It is fantastic to see so many young doctors learning their craft and embedding the best surgical techniques early on.

"Well done to all those who took part and thank you to our wonderful team for providing a high-quality, hands-on and successful course.
Professor George E Holmes DL, President and Vice Chancellor of the University of Bolton, said:
I am very proud of the milestone achieved here. Our Queens Institute of Medicine is well advanced in its development to secure the gold standard of GMC approval that will enable us to offer full undergraduate degrees in medicine at the University of Bolton.

"In addition to student satisfaction across the University, this is our number one strategic priority.

"The 100 per cent pass rate success in the inaugural course in surgical skills is the culmination of effort from both the clinical educators and the newly-qualified doctors. It positions the University as a home for the high quality training and education of healthcare professionals.

"Congratulations to the 14 newly-qualified doctors for their achievement and thank you to all the staff and leadership in helping with this milestone.
Find your place with Bolton NHS Foundation Trust on our jobs page.