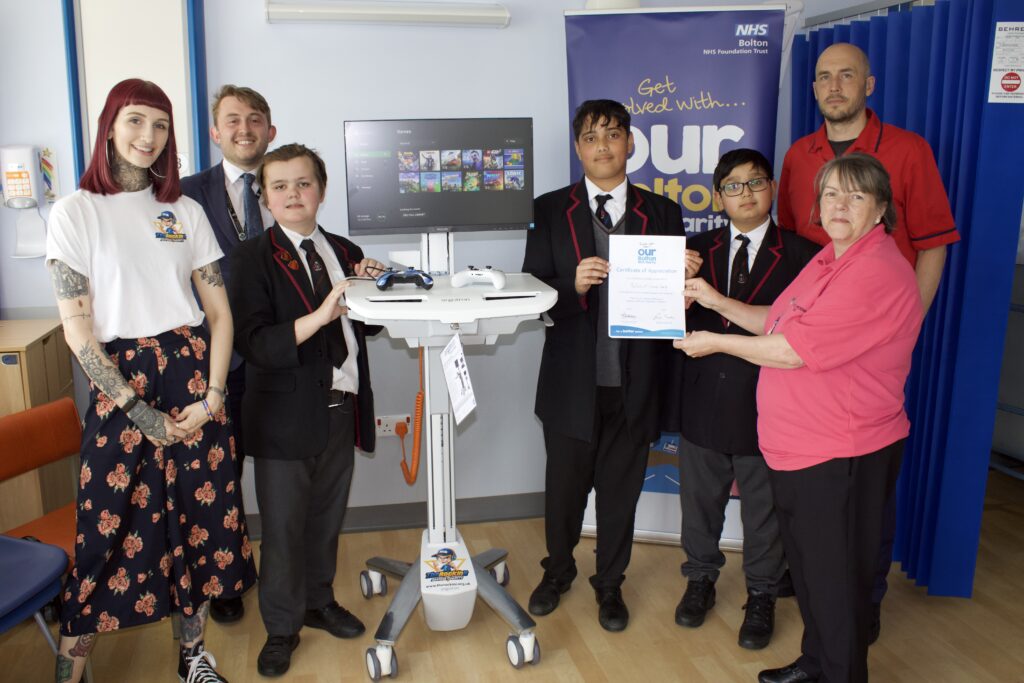 Royal Bolton Hospital's first-ever medical gaming cart has been delivered to the children's ward after King's Leadership Academy raised thousands of pounds.
Staff and students hosted a special "Kings Winter Wonderland" fundraising fair which generated £2,800 in generous donations.
The gaming cart, delivered by TheRockinR Gaming Charity, houses an Xbox console and controllers, with a height adjustable monitor, and will now benefit more than 2,000 young patients each year.
E5 ward welcomed the Academy's staff and students, who all gave the cart a glowing seal of approval after some extensive testing.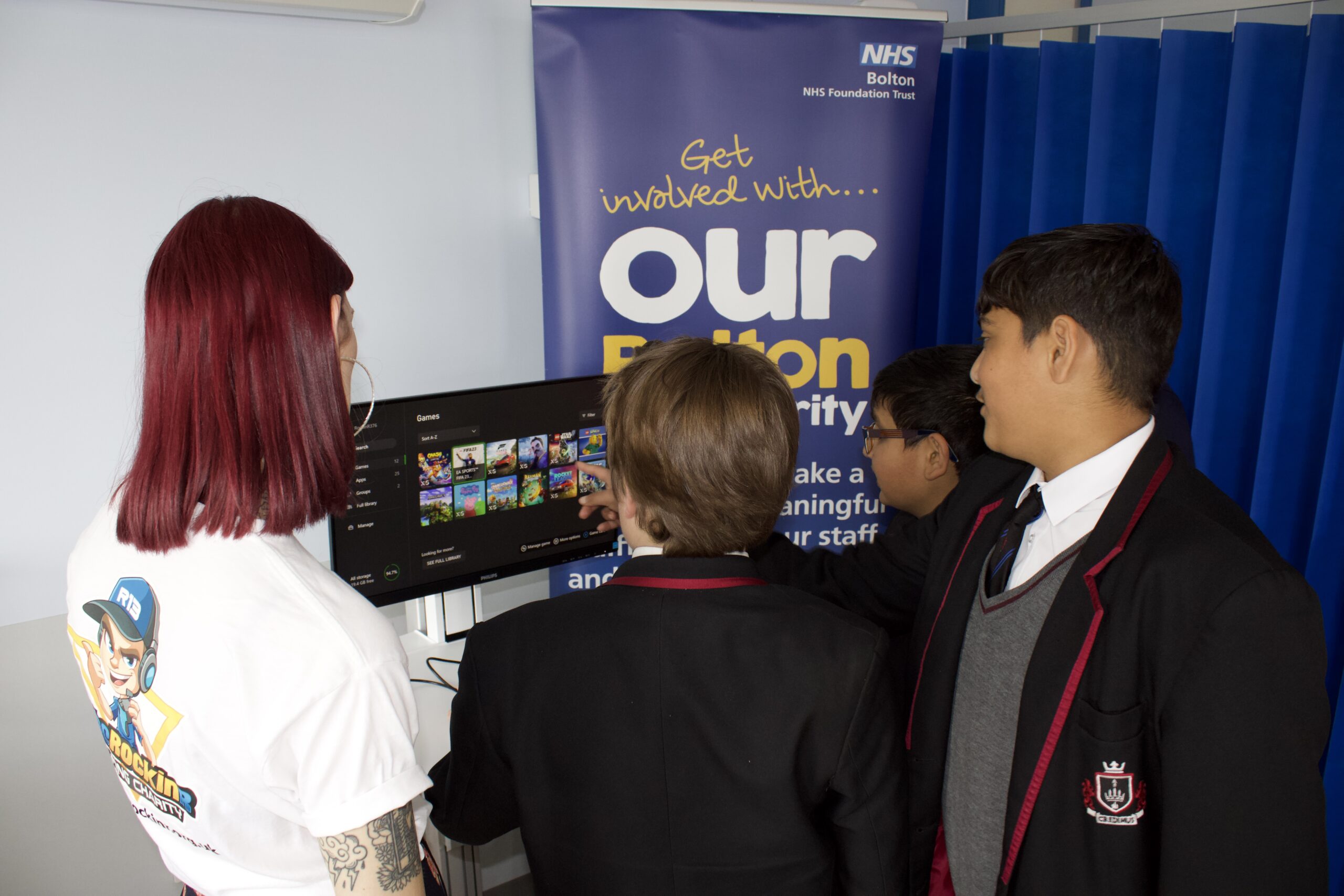 Lydia Hill, E5 Play Coordinator at Bolton NHS Foundation Trust, said:
It's really important that we keep up to date with technology so that we can meet the needs of our young patients and provide them with the best care and comfort during their stay.

"This gaming cart will play a big role in helping to divert the attention of our patients away from their illnesses whilst on our wards for years to come.
Information on how to support Our Bolton NHS Charity can be found on the Bolton NHS Foundation Trust website.