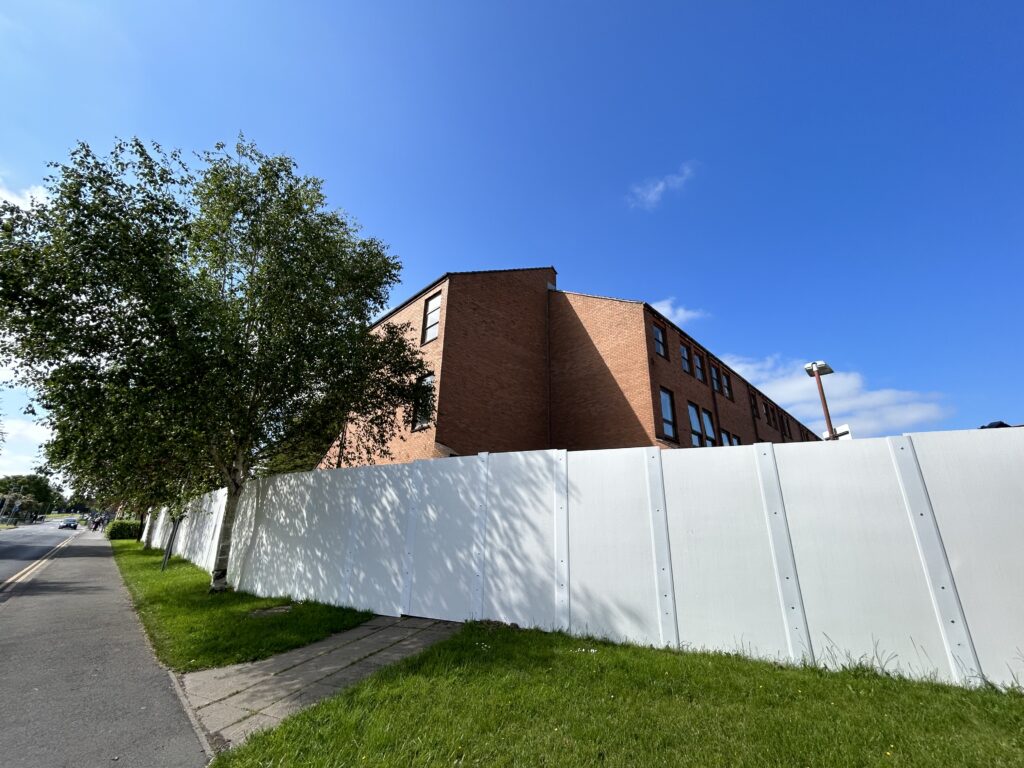 Communities across Bolton are set to benefit from a brand new Community Diagnostic Centre (CDC) that will provide thousands of patients with quicker access to vital tests and scans.
The CDC at Royal Bolton Hospital will be a one-stop-shop for quick and accurate tests, including MRI and CT scans, and the multi-million-pound investment will create modern health facilities equipped with the latest technology.
As the NHS continues to recover from COVID-19 pandemic, the increased capacity will play an important part in the Trust's elective recovery work by reducing backlogs and improving how patients are able access key services.
It's hoped the brand new facility will be open and ready to use in 2024.
Sharon White, Director of Strategy and Transformation at Bolton NHS Foundation Trust, said:
Demand for health and care services in all sectors continues to be high and rising, so it's really important we find ways of increasing our capacity and make it as easy as possible for people to access the services they need.

"A lot of work has taken place to choose the most effective location for the diagnostic centre so that it allows us to deliver the very best care and service for our patients. By building our CDC at Royal Bolton Hospital we're able to ensure our patients are closely linked to other services they need.

"Our new centre will be a hub of activity for scans and tests, resulting in thousands of patients every year getting diagnosed more quickly, which will improve health outcomes and save lives.
Since November 2021, Bolton NHS Foundation Trust has been operating a mobile diagnostic unit on the hospital site which delivered more than 12,000 vital scans in its first twelve months.
The new permanent CDC is being designed to speed up diagnosis of conditions and access to potentially life-saving tests for years to come, and will be located where J Block is currently situated (pictured).
Ryan Calderbank, Divisional Director of Operations for Diagnostic and Support Services at Bolton NHS Foundation Trust, said:
We're all too aware of the demand on our services and the need to increase our capacity, so we are really excited about how this new space will help people receive diagnoses sooner.

"Earlier and easier to access improves outcomes for people, reduces the need for hospital visits, reduces waiting times and helps to reduce inequalities for the people of Bolton.
Samantha Ball, Programme Director for Transformation at Bolton NHS Foundation Trust, added:
This is a major investment in our services and workforce, using cutting-edge technology in a modern diagnostic centre so that we can continue to deliver high-quality care for Bolton.

"Our mobile testing unit has already made a huge difference by delivering thousands of tests, and there is no doubt this permanent centre will allow us to go even further in tackling long waits to be seen and by increasing our diagnostic capabilities.
To facilitate the construction, a number of services have been relocated on either a temporary or permanent basis:
General Outpatients has relocated from J Block to N Block on the hospital site
Dermatology has relocated from J Block to N Block on the hospital site
Sexual Health has relocated from N Block on the hospital site to Crompton Health Centre
Clinical Psychology has relocated from N Block on the hospital site to Great Lever Health Centre
Navigation signs have been installed to help patients and visitors easily navigate their way around the hospital site.
A full list of services and up-to-date contact details can be found on Bolton NHS Foundation Trust's website.