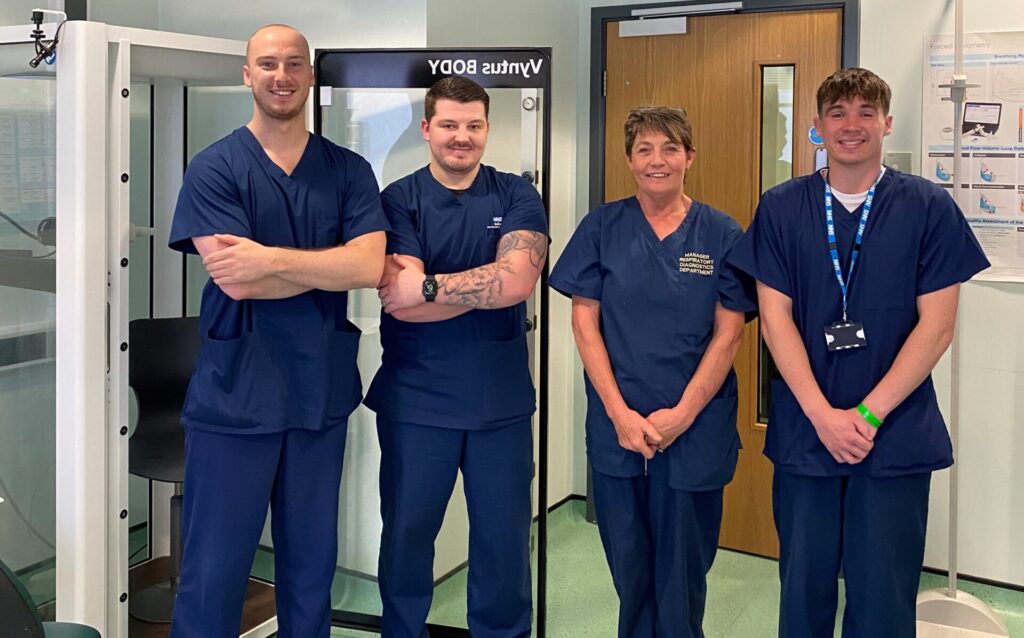 Respiratory diagnostic tests are now being carried out at Bolton One thanks to a collaboration between local health services to reduce demand on hospital services and improve links to different treatments.
The creation of primary care networks (PCN) means that GP practices and local health systems are providing a more joined up health service, allowing GPs to start patients on the correct treatment pathway, or refer them to the appropriate services.
Tests include Spirometry, which is the most commonly performed lung function test and provides basic information about a patient's airway function and vital capacity.
It may be performed for a variety of reasons, including:
To detect the presence or absence of lung disease
To confirm the findings of other investigations
As part of diagnosis following full history and appropriate examination
To quantify the extent of lung impairment
To investigate the effects of other diseases on lung function
To monitor the effects of environmental exposures
To determine the effects of medication interventions
To assess preoperative risk
To assess patients as part of a rehabilitation programme
Research and clinical trials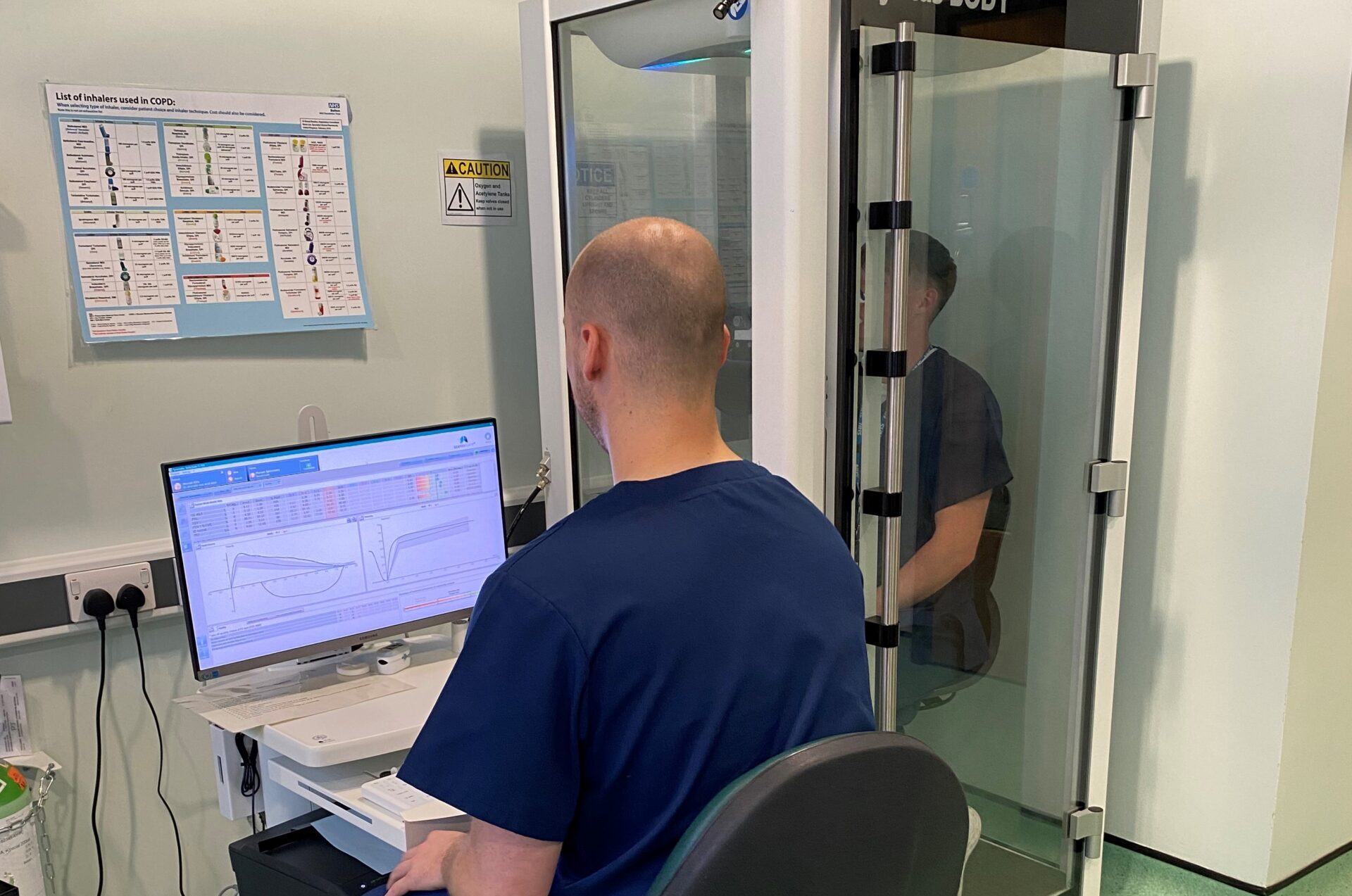 During the Covid pandemic, Spirometry in primary care ceased due to the risk of potential aerosol generation, and as a consequence a large number of patients remained undiagnosed or on inappropriate treatment.
Ian Davies, who is the Programme Manager for Health Improvement and Primary Care Development (Bolton) for NHS Greater Manchester Integrated Care, has been the driving force to reintroduce the service.
Ian wanted to address the backlog of these patients, and approached the Respiratory Diagnostics Department to commission an integrated service, between primary and secondary care, to deliver Spirometry and FeNo, a separate test to assist with diagnosis of asthma.
Initially, the service has been commissioned to deliver 2,000 Spirometry and FeNo tests on behalf of General Practice each year.
The first patients attended the GP Spirometry service on 5 June 2023, and since then the team have received 350 referrals and usually see seven GP patients every day.
Julie Chadwick, Respiratory Diagnostics Manager at Bolton NHS Foundation Trust, said:
I'm passionate about patient care and I thoroughly believe that all patients should be treated as if they were a friend or relative. They are typically going through an incredibly stressful moment in their lives and if we can provide comfort for them, that's what matters the most.

"This spirometry service is key to early diagnosis and ensuring that patients receive the right care, at the right time. Without our thorough testing, patients can appear on paper to have no need for further treatment, which means they'd miss out on vital medication.

"Working in partnership with the GPs across Bolton is key to making sure we are seeing as many people as we can.
The ultimate aim is for the team to be based in primary care settings across the 49 GP practices across Bolton. This means they will be able to deliver care closer to patients and work more efficiently with the Health Improvement Practitioners.
Michael Egerton, Assistant Technical Officer at Bolton NHS Foundation Trust, added:
I love meeting a variety of people in my role and knowing that we are making a difference in their quality of life, gives me a great sense of satisfaction.

"Having worked in other areas of the NHS, it's inspirational to be a part of such a ground breaking team.
Patients are already seeing the benefits and as such the team have received feedback from patients ranging from 26 to 83 years old, with just a few examples below:
 "My tests were carried out with exceptional professionalism, Thank you"
"They have done an amazing job trying to help me get my life back to normal, they always listen to me and my concerns"
"Excellent! Friendly and clear instructions. Wonderful Service"
"The staff are friendly and explain things fully which is very reassuring and much appreciated especially in a busy clinic"
As the service rolls out, the team will also deliver a comprehensive joined up care package to include smoking cessation, inhaler techniques and other lifestyle choices, such as weight management.
In the next few weeks, the team are looking forward to establishing excellent working relationships with the 49 GP practices and delivering a service fit for future, while maintaining the highest level of patient care.