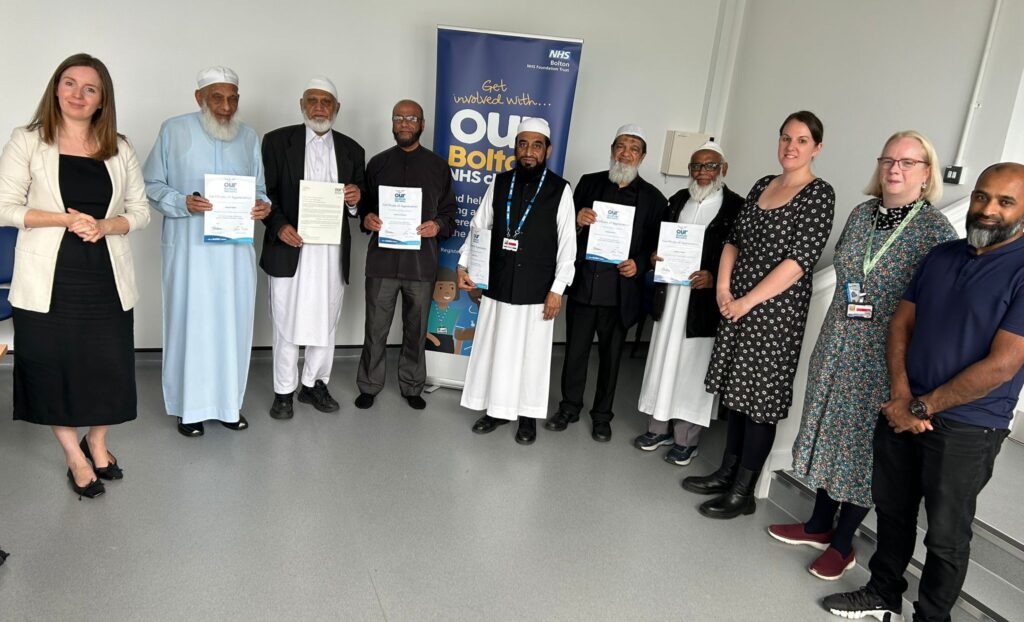 More than £18,000 raised by mosques across Bolton
Donations have funded a revamped faith facility and community hub at Royal Bolton Hospital
"We are so grateful": Bolton NHS Foundation Trust thanks everyone who donated
A collection of mosques in Bolton have raised more than £18,000 in donations for Our Bolton NHS Charity to transform the wellbeing of staff patients, and communities at Bolton NHS Foundation Trust.
The Bolton Masjid Chanda Committee (BMCC), which represents 11 mosques, raised the money during Ramadan 2023.
Their contributions have been donated to the 'general purposes fund', which gives the charity the flexibility to direct funds where they are needed most and will make a lasting and meaningful difference.
Babu Adam, Chair of Bolton Masjid Chanda Committee, said:
We at BMCC believe the act of local mosques giving donations to hospitals is a beautiful testament to the spirit of community and compassion. These generous contributions serve as a lifeline for hospitals, enabling them to support patients in need.

"By partnering with local mosques, hospitals not only receive financial aid, but they also foster a sense of unity and solidarity within the community. The collaboration between mosques and Bolton NHS Foundation Trust exemplifies the power of collective action and the importance of extending a helping hand to those who require it most.

"We will continue doing this as it is charity which is encouraged in our religion, Islam.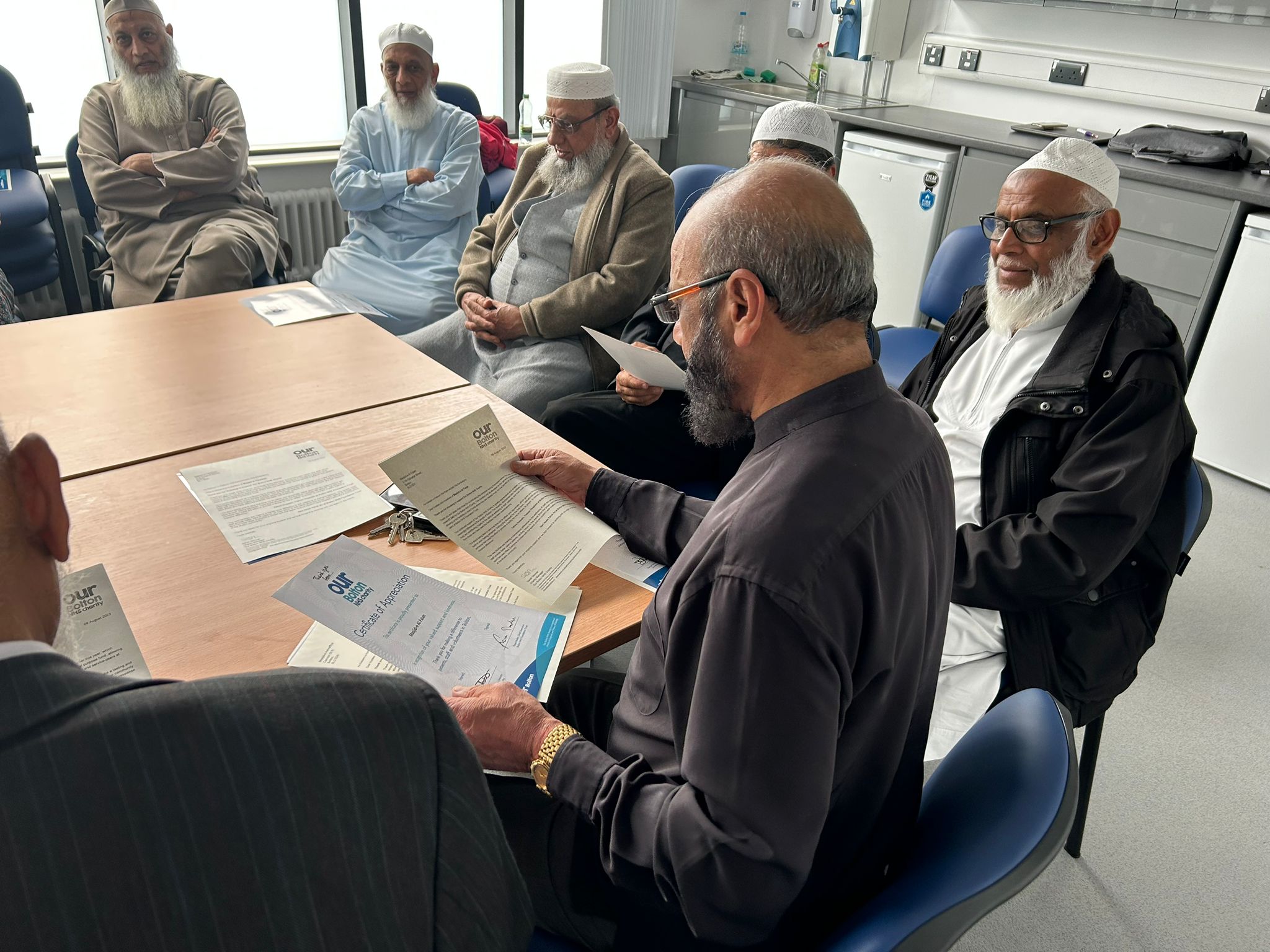 Sarah Skinner, Charity Manager and Our Bolton NHS Charity, said:
The BMCC are long-standing supporters of the hospital and Our Bolton NHS Charity, and previous donations have contributed to the refurbishment of the faith facilities and community hub at Royal Bolton Hospital.

"Fundraising has the power to change lives in such a positive way, and by working together we're able to create lasting legacies that will benefit the whole of Bolton for years to come.
Sharon White, Director of Strategy, Digital and Transformation at Bolton NHS Foundation Trust, said:
We are so grateful to every single person that donated money to Our Bolton NHS Charity through their mosque.

"This money is already making a real difference to the health and wellbeing of our brilliant staff and the patients and families they care.

"We are really fortunate to have worked with the Bolton Masjid Chanda Committee for a number of years, and we look forward to building upon that partnership well into the future.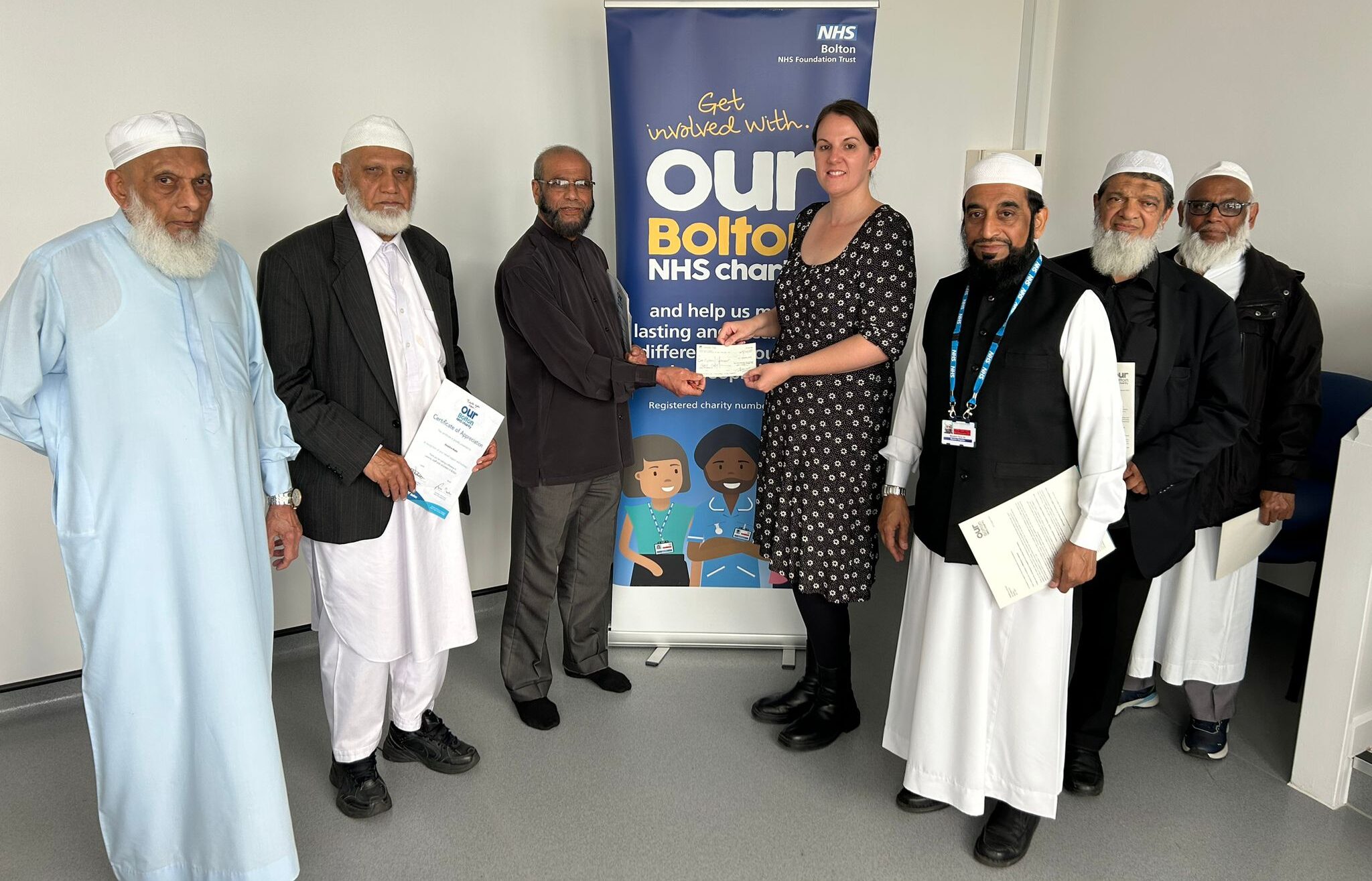 The £18,000 was donated by Bolton Masjid Chanda Committee on behalf of the following mosques:
Masjid-e-Ar Rahman
Zakariyya Jaam'e Masjid
Masjid-Darul Quran
Masjid-e-Makki
Masjid-e-Salaam
Masjid-e-Taiyibah
Masjid-e-Al Falah
Masjid-e-Ashraffiya
Masjid-e-Noor
Masjid-e-Ibrahim
Masjid-e-Usman