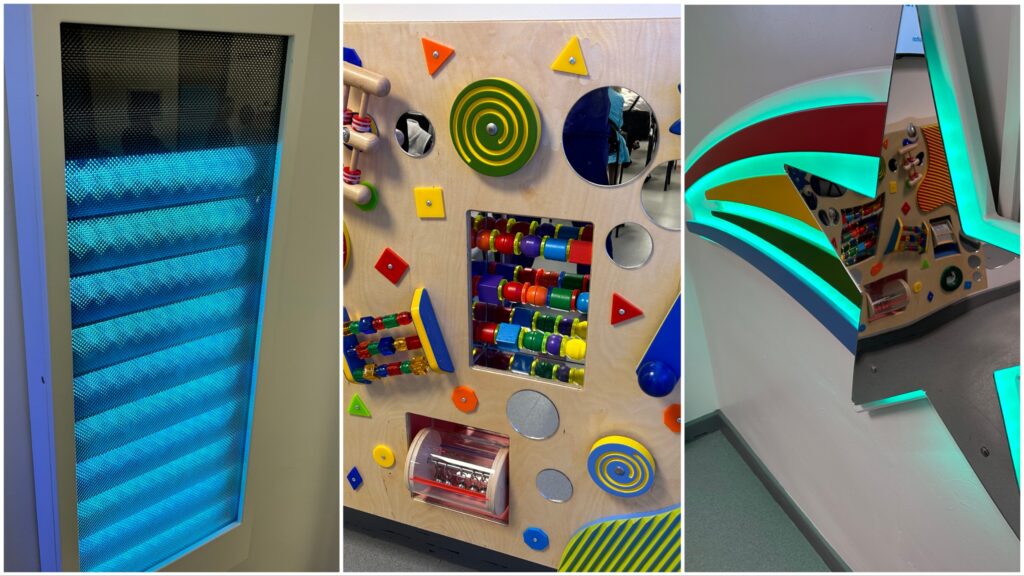 Sensory wall provides distraction and comfort to children in busy hospital environment
The space includes LED lights and an interactive wall
Other initiatives are underway to enhance support for children with autism
A brand new sensory wall has been unveiled in Royal Bolton's Orthopaedic Outpatient Department to support children with autism in the busy environment of a hospital.
It features LED displays in the form of a mirrored shooting star and a light block, as well as a multi-coloured interactive board with different textures and moving pieces.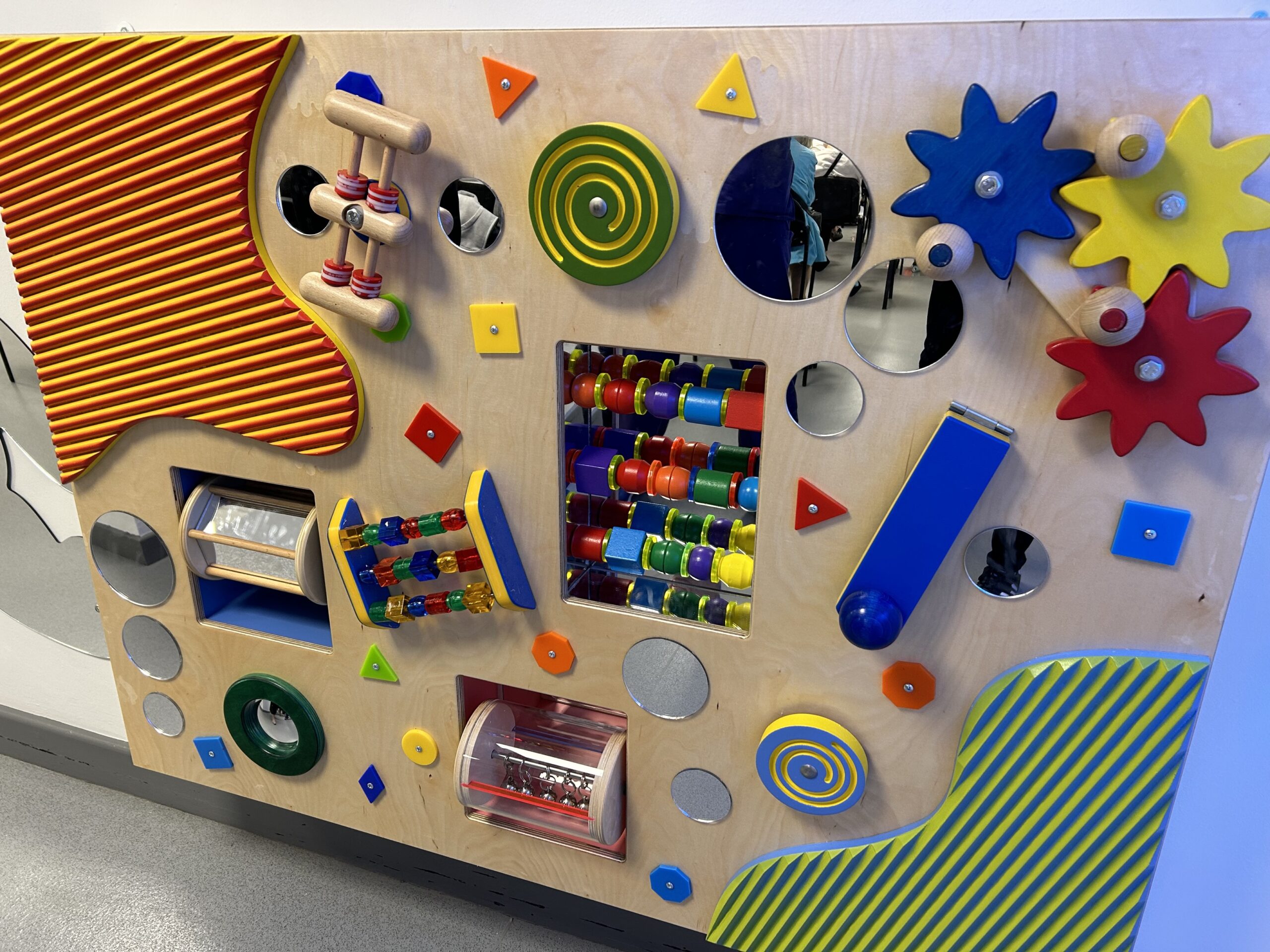 The corner has been designed to offer comfort and distraction to children who may feel overwhelmed whilst waiting to be seen at the hospital.
The space was made possible thanks to Sean Griffiths, a Plaster Technician at Bolton NHS Foundation Trust, who himself has a diagnosis of autism.
View this post on Instagram
Sean was inspired after bringing his son Grayson, who also has autism, to the Children's Emergency Department for urgent treatment, when the sensory room was unavailable.
I was struggling as he was becoming over stimulated by his surroundings and started to throw things and head-butt the walls, which he sometimes does as a coping mechanism. It felt like being lost in a maze not knowing what to do or where to go.

"After leaving the hospital and speaking to other parents I decided to make a change to improve the experience for kids, like Grayson, so that it's more comfortable for them and their parents.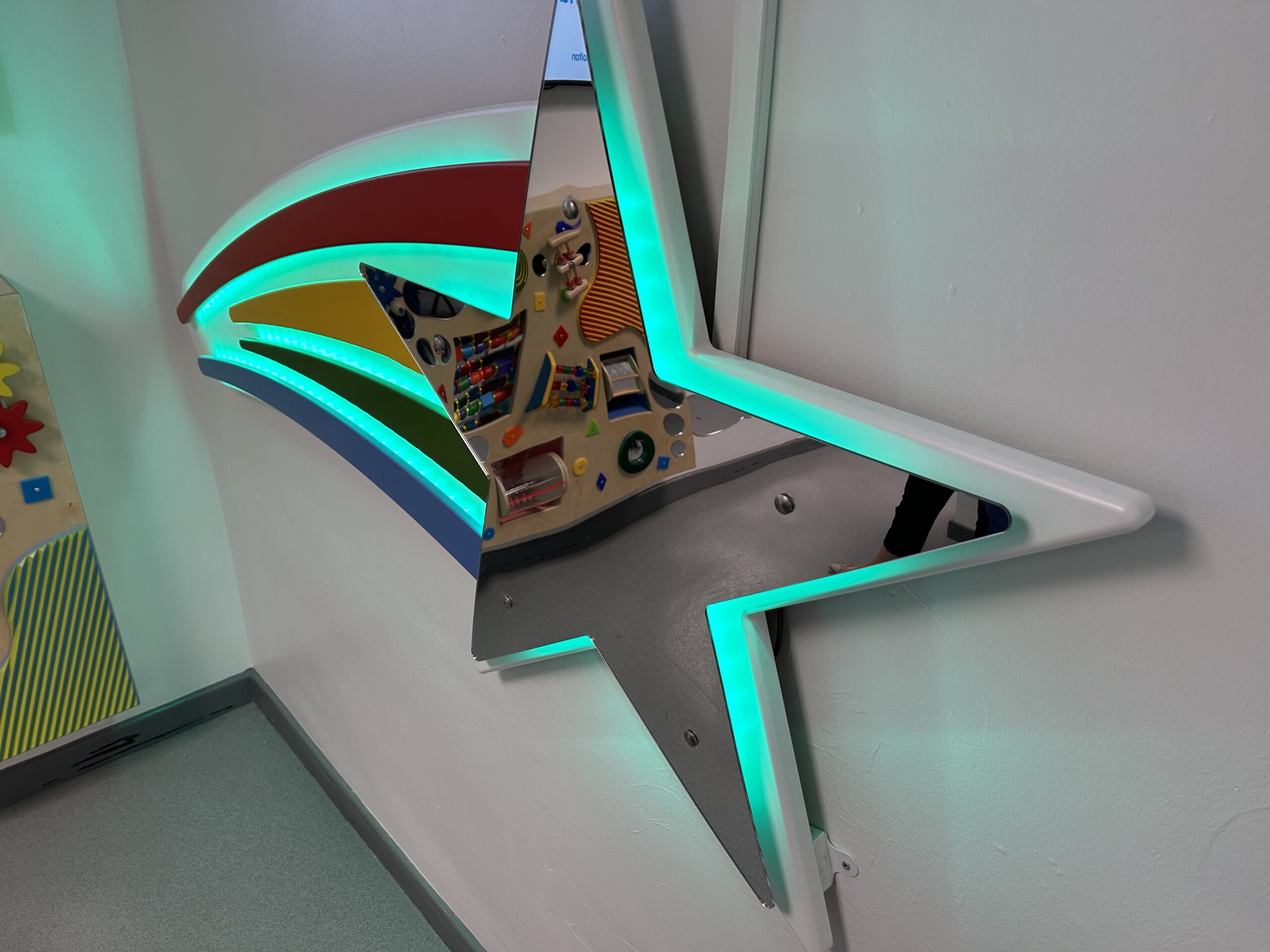 Sean applied for charitable funds through Our Bolton NHS Charity to create the new sensory wall in the Orthopaedic Outpatients waiting area, after seeing the difference he could make in his own work area.
If we all make reasonable adjustments to make their experience better, then I count that as a great result.

"I can already see how much more relaxed children are when they're interacting with the different features, and it's my aim to recreate this in other areas so we can become truly autism-friendly for all of the children we care for.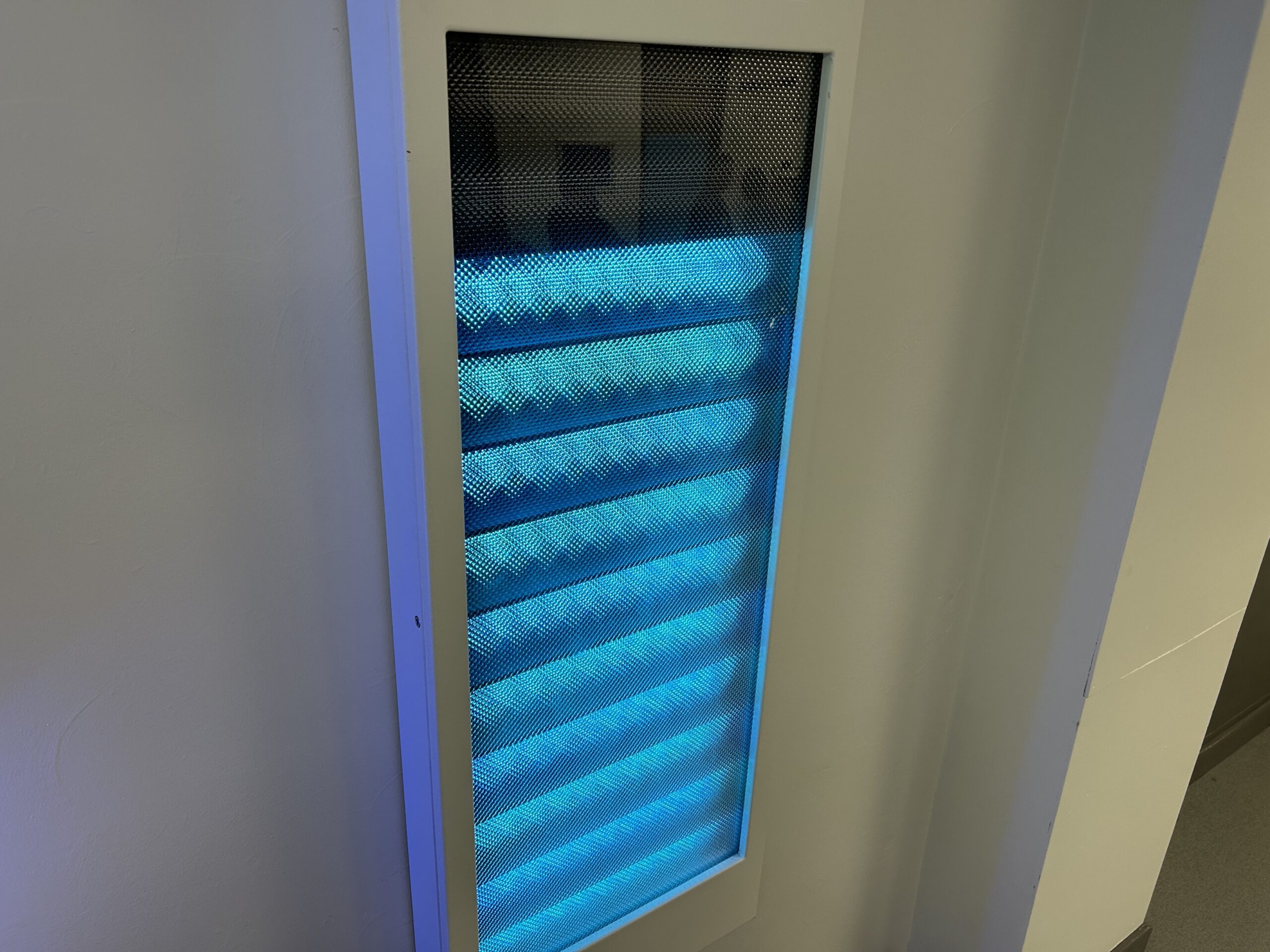 Other initiatives that have been introduced include an autism awareness file, staff training, and an art installation in the Children's Emergency Department.