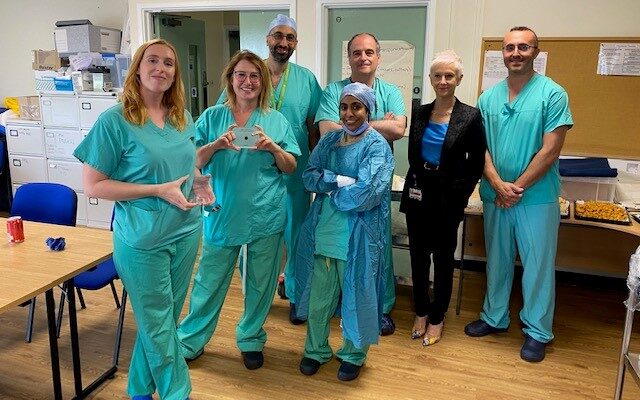 Royal Bolton Hospital is now a centre of excellence in breast cancer care thanks to its use of new and innovative technologies.
Bolton NHS Foundation Trust is one of only two Trusts in the UK to be marked as a 'Centre of Excellence' due to it now using specialist technology to locate, remove and stage breast cancer, without the need for wires or nuclear medicine.
The technology helps to improve surgical outcomes for patients and prevent unnecessary surgery.
The Trust will now also train surgeons globally to perform advanced surgical techniques.
It has been named a centre of excellence by Endomag, the company which produces the specialist equipment, who observed Bolton's expert staff providing breast cancer care.
In August, the team were joined by physicians from Malta and the United Arab Emirates allowing them to share their knowledge and experience of two specialist pieces of equipment:
One is used to accurately mark tumours or lymph nodes, allowing surgeons to detect and remove them as precisely as possible during surgery
The other is the world's first non-radioactive dual tracer for lymphatic mapping in patients with breast cancer
Angela Volleamere, a Consultant Oncoplastic Breast Surgeon in Bolton's Breast Unit and Anaesthetics and Surgical Divisional Medical Director, said:
I am really pleased to have been involved with the Endomag team. They have been pivotal in helping to progress the breast cancer pathways during difficult times through the pandemic.

"Magtrace has helped significantly during an isotope shortage and has really improved pathways, which are typically stressful when visiting hospitals.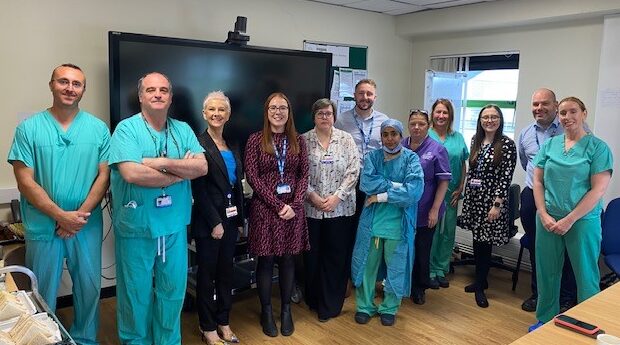 Ricardo Pardo-Garcia, Consultant Oncoplastic Breast Surgeon at Bolton NHS Foundation Trust, said:
I think that the most important thing from the launch event, is Bolton has shown that we have a high level Breast Unit, and this includes all the Breast Unit team including the diagnostic, screening and symptomatic services, and that from a surgical point of view, we can offer the most up to date care which includes such advanced technology.

"We have shown that we can train other surgeons, who are starting to use the technique and support this with live surgeries with complex real problems. This is something most the surgeons love to do and provides us an excellent future to treat Bolton patients.

"Some of the cases were selected because of their difficulty to show the guests how the new technology can improve results and it can be beneficial for the patient.

"I think that the surgery performed in August, with the help of our trainees, was a complete success.
Jess Moore, Physician Relations Manager at Endomag said:
Endomag are committed to improving breast cancer care for all. The establishment of a Centre of Excellence at Royal Bolton Hospital enables us to offer peer-to-peer education to physicians around the world to learn from experts in Endomag technology.