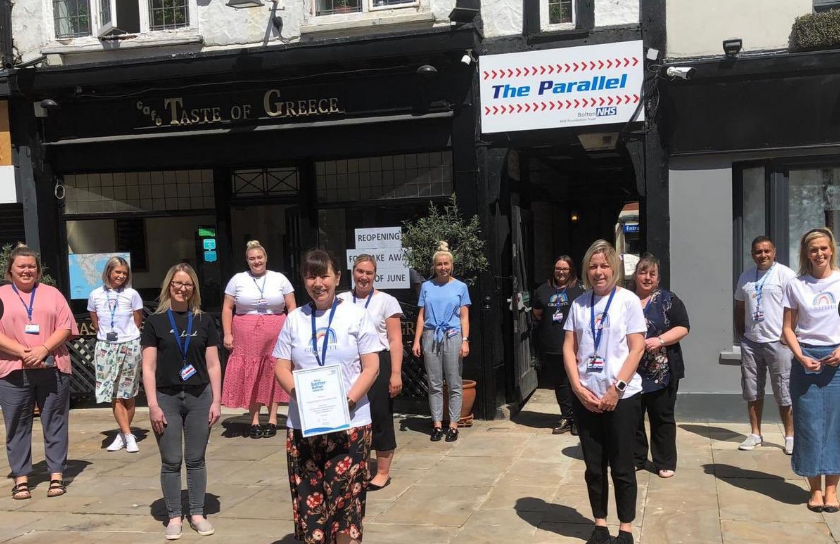 The Parallel first opened its doors in October 2003
Every year since the team have provided support to tens of thousands of young people
Staff share their memories of working for The Parallel over the past two decades
One of Bolton's most cherished services that supports thousands of young people every year is celebrating twenty years of delivering vital care and advice.
The Parallel first opened its doors in October 2003 with a mission to improve the welfare and wellbeing of children and young people in Bolton.
During the past twenty years, the service has evolved to meet the changing needs of young people, placing them at the heart of the service.
An expansion of services, include:
Sexual health screening and contraception
Substance misuse assessment, harm reduction, intervention and support
General health and wellbeing with weekly GP sessions
PHSE in schools and colleges
Signposting to other services such as the Emergency Department, maternity, and mental health services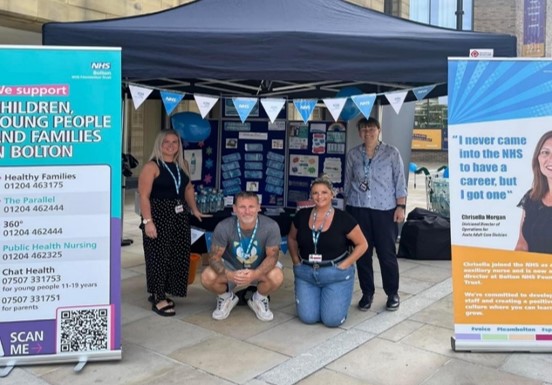 Margaret Clugston, Matron of the Adolescent Health and Wellbeing team, joined The Parallel twenty years ago on the day it opened. She has seen the service evolve to reflect changes in the lives of young people.
I'm so proud of what we have been able to achieve over the past two decades. The knowledge and skills of the team has ensured we consistently provide high quality care for young people in Bolton.

"Every day is different as you never know what each young person will need support with, and being able to work with young people for their experiences helps us to shape our services so they're the best they can be.
A recent inspection by Bee Counted, a group of young people from Greater Manchester who have trained to become health inspectors, rated the service green for the following:
Quality of care and communication
Staff training
Specific support for young people
Patient comfort
Youth participation
Overall feedback from the inspectors described the team as being "passionate about helping young people".
In 2019, The Parallel merged with the 360° Substance Misuse Service to create a more specialised adolescent health and wellbeing service, sitting within the 0-19 Health and Wellbeing service managed by Bolton NHS Foundation Trust.
Dr Charlotte Mackinnon, GP, started working for the service on the day it opened:
I'm passionate about ensuring children have a good start in life. Young people can sometimes be 'unseen' with their stories not being heard.

"I remember the challenges of being a teenager and transitioning from childhood to being a 'grown up', so I feel if we can help in a small way then we have made a difference.

"Everyone you meet has a different story and The Parallel is there for them every step of the way. We provide holistic care and part of the joy of the job is feeling as though you are sharing someone's future by keeping them safe and well.
The Parallel will be holding an open morning on Friday 6th October from 11am – 1pm where staff can share their memories of working for The Parallel over the past two decades, and people can find out more about the work that takes place.
To find out more about The Parallel, including how to contact the team, visit Bolton NHS Foundation Trust's website.