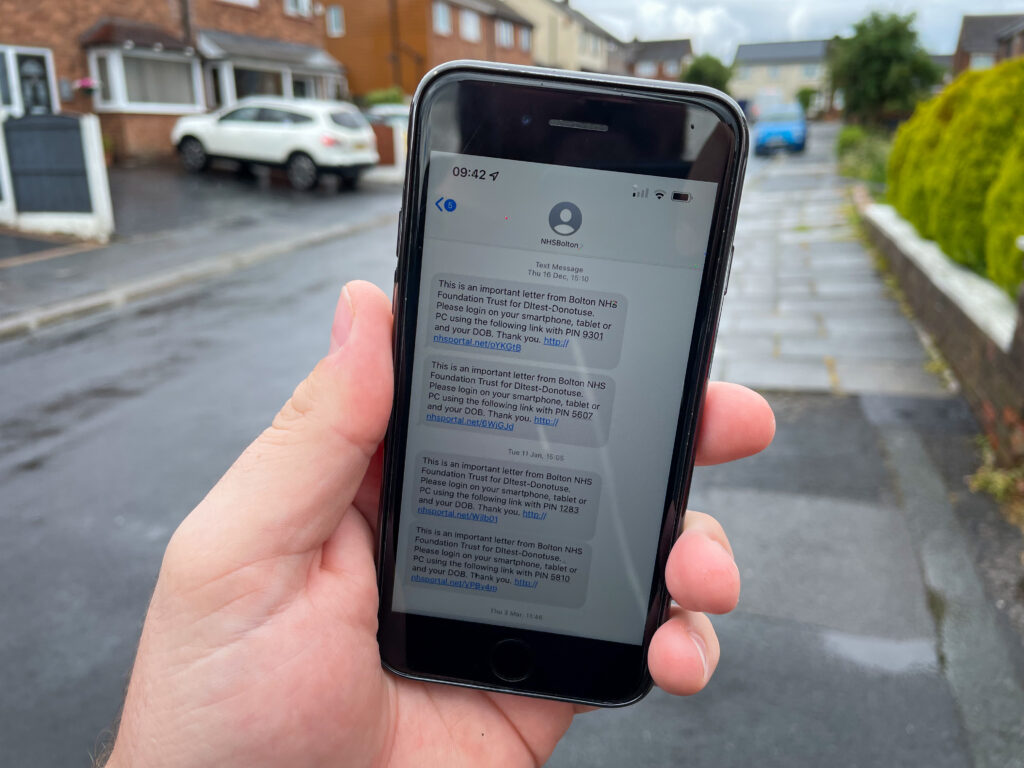 Digital letters containing key appointment information are beginning their rollout at Bolton NHS Foundation Trust for outpatients.
The new approach is for patients who are attending for an outpatient appointment.
From 18 January roughly 90% of outpatients will receive a text with a link to a secure website where they can:
View their appointment details and any supporting information
Manage appointments quickly and efficiently – confirm, cancel and rebook in one click
Translate letters into 100 languages and use features such as the read-aloud service and adjustable text sizing
Register for the patient portal to access all appointments in one place
Patients who have not given a mobile number will still receive a paper letter.
The rollout is to help improve patient experience and will help ensure patients receive the information they need ahead of their appointment.
Ryan Calderbank, Deputy Divisional Director for Diagnostics at Bolton NHS Foundation Trust, said:
We want to make sure we meet our patients' needs and this new system will guarantee people receive their appointment details ahead of time, giving them the option to manage their own appointments.

"We know that not all our appointment letters arrive in time meaning unintentionally missed appointments, so this move to a digital system will help to stop this happening.

"Not only will this reduce the number of missed appointments but it also has the added benefit of reducing our carbon footprint and our postage costs.

"Thank you to our project team, working alongside Healthcare Communications, for delivering this in what has been a great team effort.
Find out more about digital letters on the dedicated page on our website.