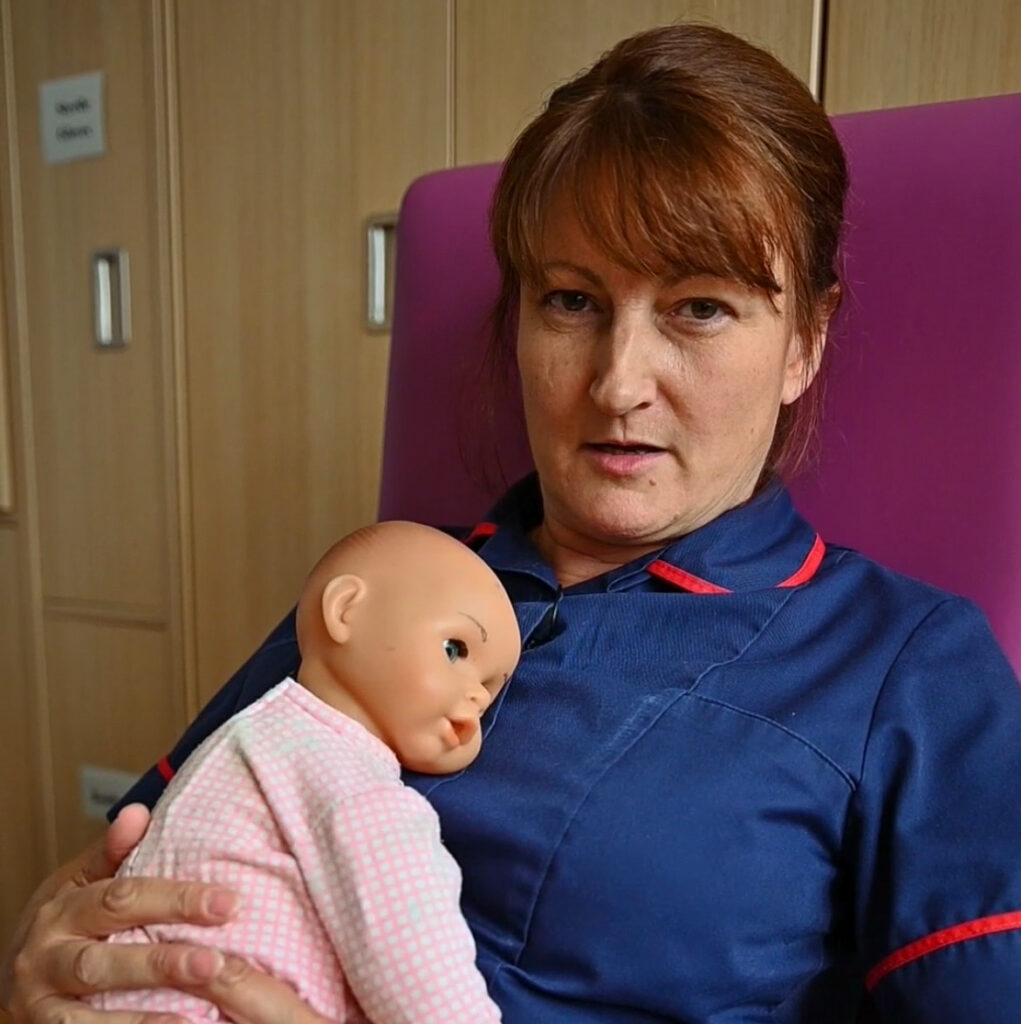 Bolton infant feeding specialist gives tips to mums
Breastfeeding shown to help provide baby with number of benefits
Support available for mums
An infant feeding specialist is giving helpful tips to mums about breastfeeding during World Breastfeeding Week.
Paula O'Reilly, Infant Feeding Co-ordinator at Bolton NHS Foundation Trust, is sharing her expertise to help mums with feeding their babies.
Bolton NHS Foundation Trust midwives will help mums with their first feed, with a range of support available following.
Paula said:
It's a great idea to get prepared while you're still pregnant for breastfeeding and to find out as much information as you can.

"You can talk to your midwife, or attend one of our free two-hour workshops to help you feel confident when your baby arrives, just email infantfeeding@boltonft.nhs.uk

"If you give birth at Royal Bolton hospital all midwives can assist you with breastfeeding, as well as our dedicated infant feeding support workers, to help you gain confidence in positioning and attachment, and help with getting breastfeeding off to a good start.

"There are also a really good group of peer supporters who are specially trained to help with breastfeeding

"If you have any particularly difficult challenges then one of the infant feeding specialist team can also come and assist.
Videos to help mums
Paula has filmed a number of videos to give new and expectant mums the help they need.
Topics include the first feed, how to get breastfeeding off to a good start and where mums can get help with breastfeeding both in hospital and once home.
She added:
Skin to skin is so important, this is where your baby will be placed on your bare chest, with a blanket over the top of them.

"Skin to skin has lots of benefits and we encourage everyone to hold their baby in skin to skin regardless of how you choose to feed you baby.

"Your baby will start to search for the breast and then start to try to attach themselves.

"It is normal for this to take some time, so try to relax, avoid interruptions, and let your baby go at their own pace!

"Keeping babies safe during skin to skin is key; there should be a nice gap between baby's chin and chest, with their head turned to the side so you can easily see your baby's face.

"Their head should be close enough for you to kiss, and you should be watching them all the time for any changes.
New mums who do not feel safe to hold their baby in skin to skin, following medication or for any other reason, it can be offered by partners or until they feel able to.
Support for mums continues
The support for mums with their breastfeeding doesn't end on leaving hospital, or following discharge from the community midwives.
Paula continued:
Once you go home you will be contacted by an infant feeding support worker in the community, who is part of Bolton's Healthy Families team.

"They can provide detailed phone support and can visit you at home should you require it, as can your community midwife or your health visitor.

"There are also two specialist breastfeeding clinics each week to help with any challenges you may face, which can be booked on to through your Health Visitor.
Find out more about Bolton NHS Foundation Trust's maternity services on our dedicated maternity pages.