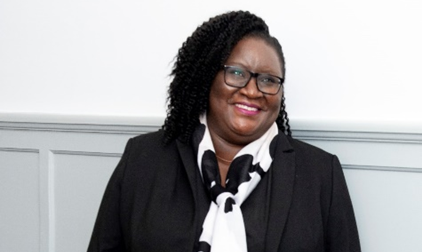 Bolton NHS Foundation Trust has appointed Sharon Katema as Director of Corporate Governance and Trust Secretary.
Sharon joined the Trust in February 2022 to undertake the role on an interim basis, and now following a four stage interview process will take up her role on a permanent basis with immediate effect.
With a wealth of experience in corporate governance, Sharon will work to ensure the Trust is well governed and compliant with all statutory and regulatory requirements.
Commenting on her appointment, Sharon Katema said:
Coming to Bolton for me has been a new and exciting chapter in my life. I was a bit nervous when I joined the Trust but I need not have been, as it has truly felt much like coming home. Everyone has been so lovely, supportive and very welcoming.

"I am acutely aware there are challenges that we face as a Trust and as a locality but look forward to being on this journey with you all as we navigate the next few months and years ahead.

"Bolton to me, has always been a lovely and welcoming place as I have friends and colleagues who have settled in Bolton and become true Boltonians – despite of the rain!

"There really is a place for you in Bolton. Those words make me smile each time I see them on our recruitment campaigns and they come alive each time I meet colleagues. I look forward to meeting those I have not had the privilege of meeting very soon.
You can read more about our Board of Directors here.